For this year's WIHW, URI CC Lienz/Austria decided to make a strong, meaningful connection to 350 refugees living in a refugee camp in Northern Syria.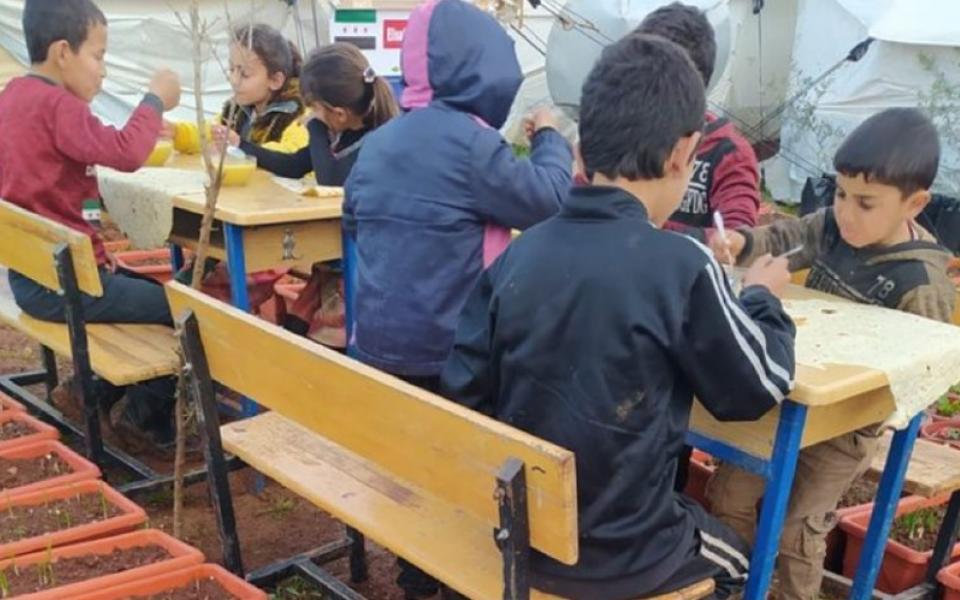 About the URI Austria and its efforts
URI CC Lienz/Austria, a group of like-minded people from different religions has been working for peace and friendship in Lienz / Austria since 1995. For this year's WIHW, they decided to make a strong, meaningful connection to 350 refugees living in a refugee camp in Northern Syria. It is their most wanted aim, that people from Lienz have a direct connection to the people in Camp MARIAM. It is not only about money but also about a lot of love.

URI Austria team members provided children in the camp and children in Lienz with art materials and asked them to carry out the same activity. They hung posters about world religions in a house in Lienz and asked the children in the camp to hang up posters of the 99 Names of God. They sent seeds for growing herbs and flowers and pray that our connection allows them to also grow hope. The children in Austria have a lot of things and will learn gratitude and resilience by connecting with the little heroes in the camps.

About World Interfaith Harmony and the Prize
The World Interfaith Harmony Week is based on UNGA Resolution A/65/PV.34 for a worldwide week to promote harmony among people of different faiths at a time when interreligious conflict is claiming lives and livelihoods all over the world. It was proposed in 2010 by HM King Abdullah II and HRH Prince Ghazi bin Muhammad of Jordan. The World Interfaith Harmony Week will fall on the first week of February of every year and aims to promote harmony between all people regardless of their faith.

United Religions Initiative (URI) invites all the Cooperation Circles (CCs) worldwide in participating in this global action and in signing up for the HM King Abdullah II of Jordan Prize for Harmony Week. A few URI Cooperation Circles were winners in past years.

In judging, the judges took into consideration the excellence of efforts, collaboration, and impact of events. They further took into consideration whether events were consistent with the text of the UN Resolution establishing the Prize. Accordingly, judges did not reward movements towards religious syncretism but rather rewarded events that respected each religion as it is. Finally, in accordance with the terms of the Prize, judges rewarded events specifically celebrating the World Interfaith Harmony Week rather than good interfaith work in general.