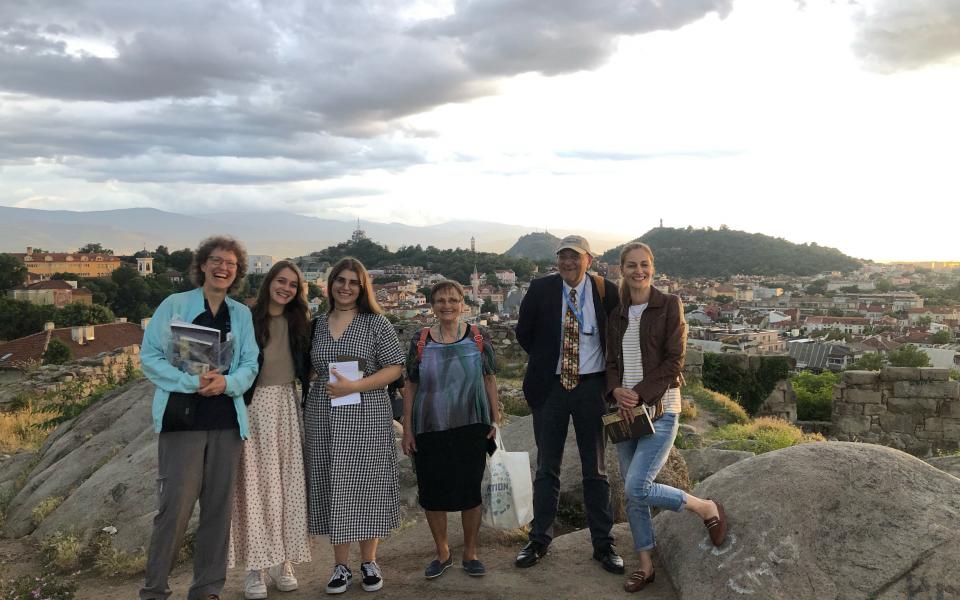 Spending 3 days in Bulgaria (June 5-7) Alice Swett was hosted by the URI Europe CC Liaison Officer Angelina Vladikova, based in Sofia. Time was short but the program was very intense and during the three days, we met around 20 people from the URI network and partnering organizations in Bulgaria.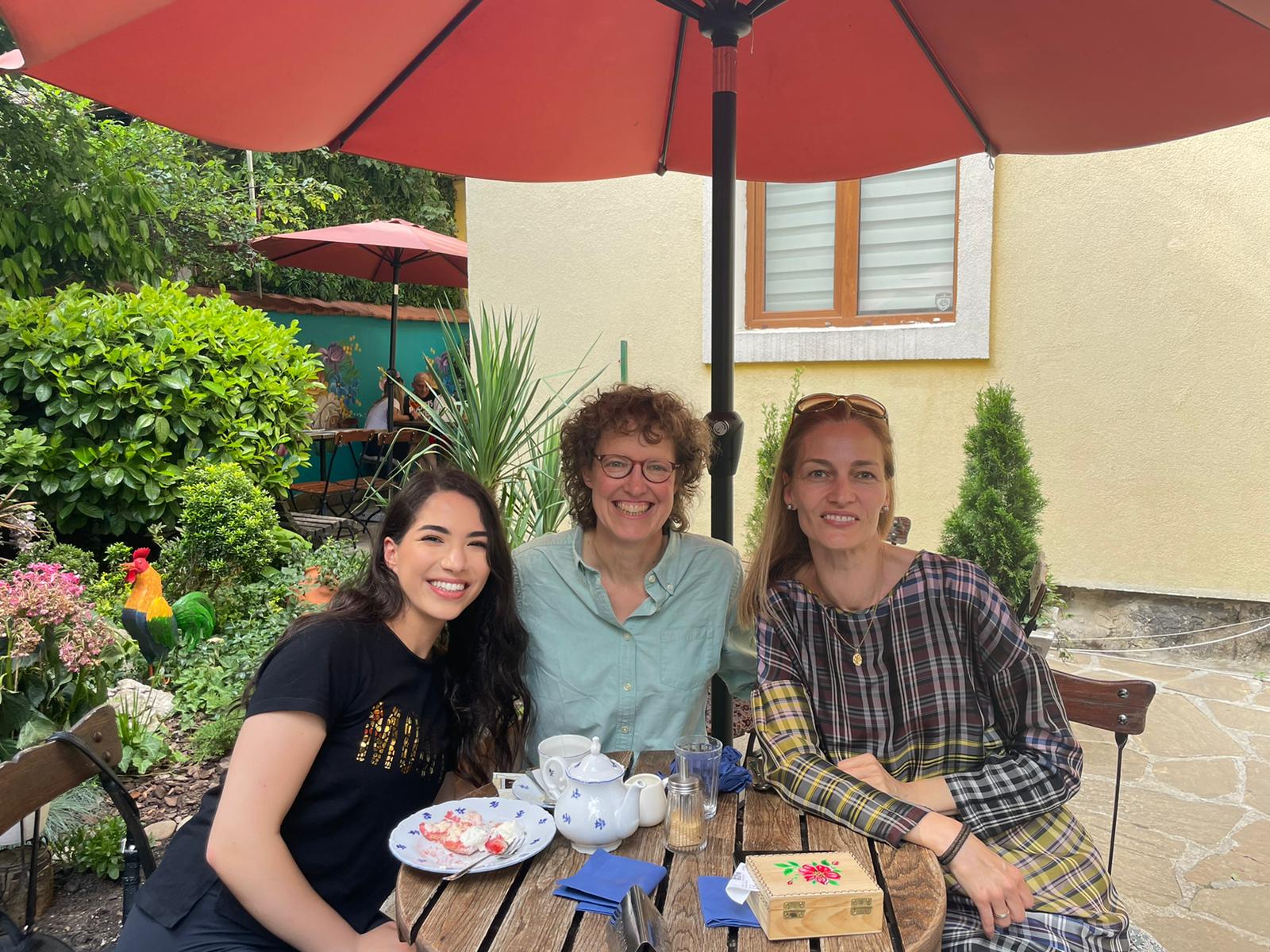 Alice visited some historical places in the capital city Sofia and in Plovdiv - one of the oldest cities in Europe and the European cultural capital for 2019. She also tasted traditional food and learned a few steps of the national folk dance – horo.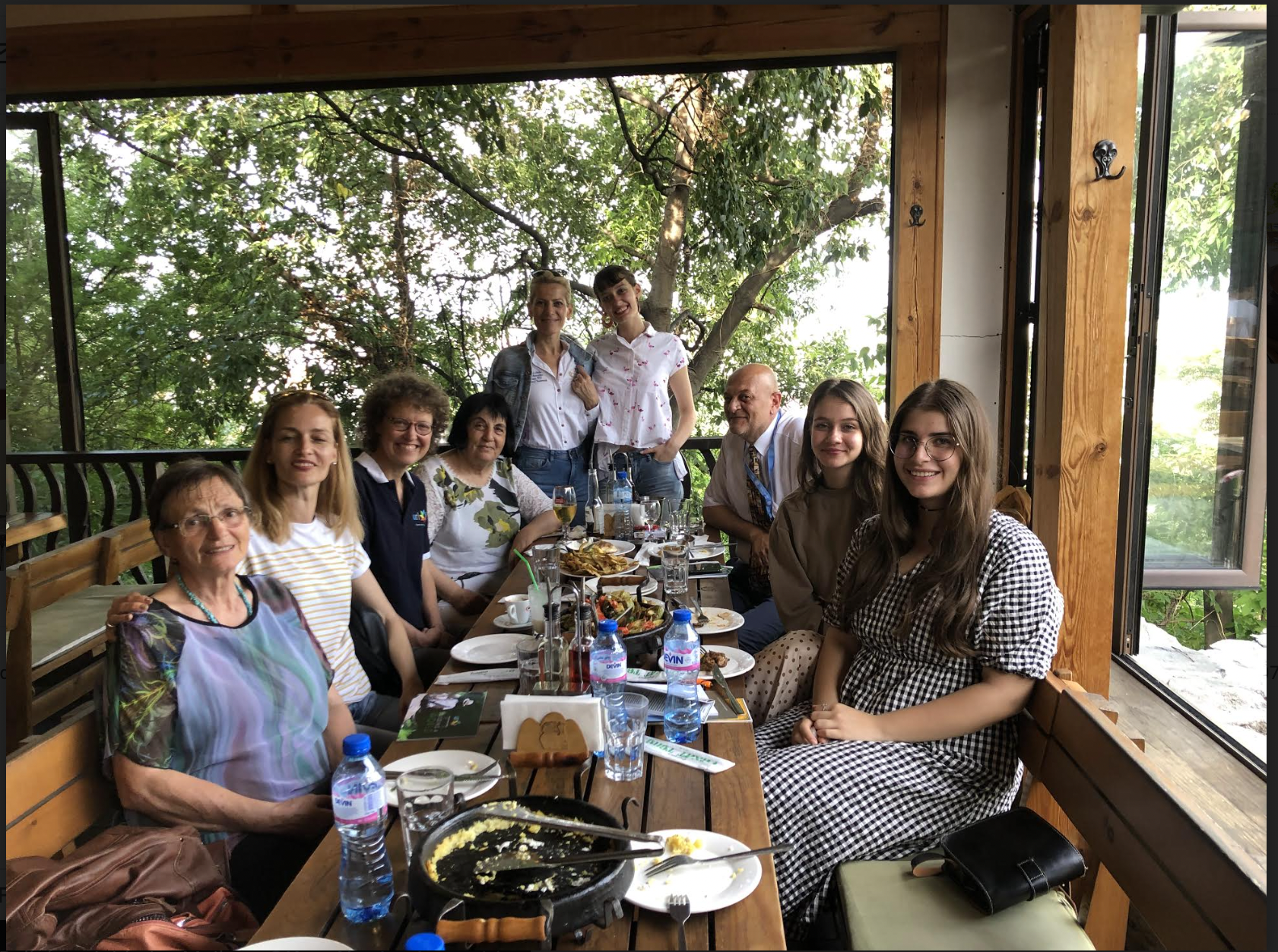 The most inspiring time were our meetings with members of the URI network – in Sofia, we had a chance to meet face to face and spend a great time with Diana Hussein (Bridges CC board member), Liza Laricheva (IFAST CC), Alcek Alexiev (Latter-Day Saint Church partner) and online with Genoveva (IM). Also on the way to Plovdiv in the car we had a WhatsApp call with Reem Ahmed (Student Aid Drop CC).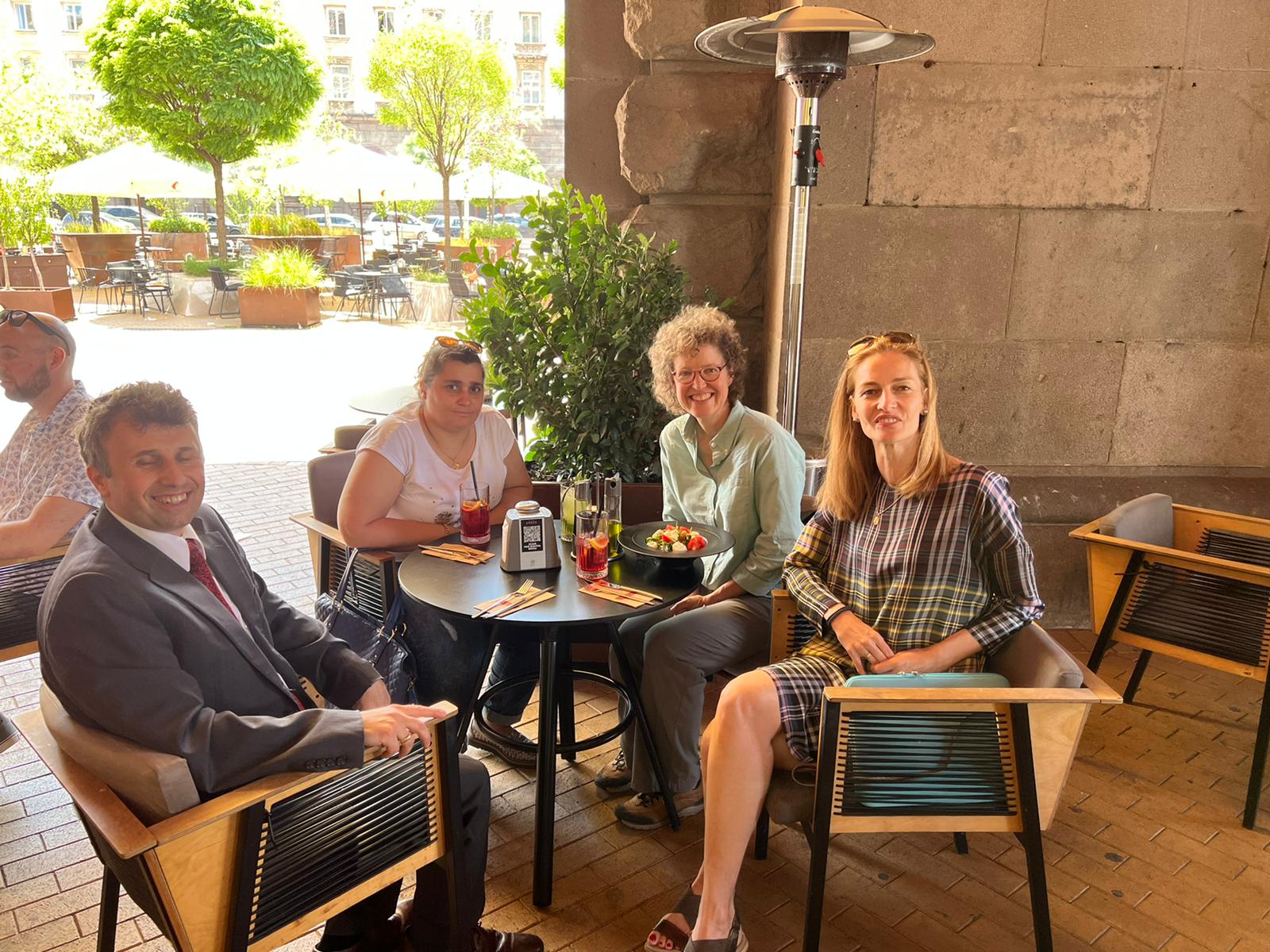 There is no better guide in Plovdiv than our URI Europe Global Trustee Father Petar Gramatikov – since the first evening, Alice was introduced to the spirit and atmosphere of the ancient city of Philippopolis. On the first day there we met Oktay Sherif – our partner from the Muslim community and expert in Plovdiv Municipality and Laura Sani (BRIDGES youth leader) on ZOOM.  
In the afternoon we had a very nice informal bigger gathering "Tea with Alice" / "Na razdumka s Alice"(BG) with members of several Bulgarian CCs –Snezhana Pavlova, Hurshan Eminova, Fimia Margaritova youth leaders Izel Hatarnaz, Veni Pavlova. All CC members expressed their joy in meeting Alice from the URI Global Office and shared their vision for future projects, some challenges they face, and hopes for a better future.
During the whole time in Plovdiv, we met the amazing youth leader and great peace builder Silvia Trifonova (Bridges CC). We spent a great time together. Alice used the opportunity to present a small stipend from URI Europe to Silvia for her great role as one of the 6 facilitators at the pilot cross-regional project – interfaith youth camp "We imagine: Awakening for Peace" that was held online 13,14 and 23 May 2022.
It was a pleasure and honor to host Alice in Bulgaria and looking forward to her next visit to our region of Europe!