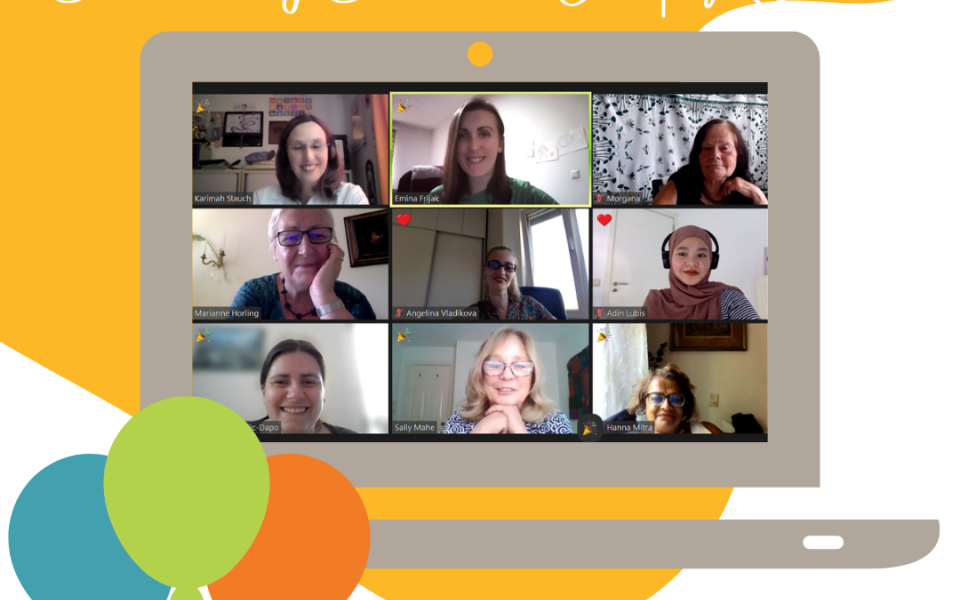 This year URI celebrates its 22nd anniversary! URI was born from people's dream to connect and work toward peace, justice, and healing.
To learn more about URI history click here.
So, the URI Europe team on Wednesday, 29th organized traditional Chai with URI Europe team ZOOM call.
All URI Europe CCs members were invited to bring their favorite beverages, come by, share positive energy, and celebrate together.
URI members from all over Europe participated in the call and it was so inspiring to be together, celebrate the 22nd Anniversary and listen about their interfaith journey.
Also, it was a great pleasure to have Sally Mahé, Senior Consultant and one of URI's founding staff persons, as one of the speakers who in her inspiring talk shared a little bit about URI history.
Sally Mahe shared a very inspirational idea shared by Kasta Dip, URI Europe member from The Netherlands, who in a small group discussion shared "Do net let colors of URI logo fade, each of them is distinct and let them be distinct and bright, welcome them in their brightness and keep them bright."
Lastly, some of the values shared by call participants created this beautiful poem:
Let's come together in
Perseverance

Appreciation

Friendship

Sisterhood

Community

Collaboration and

Hope

May Peace Prevail on Earth