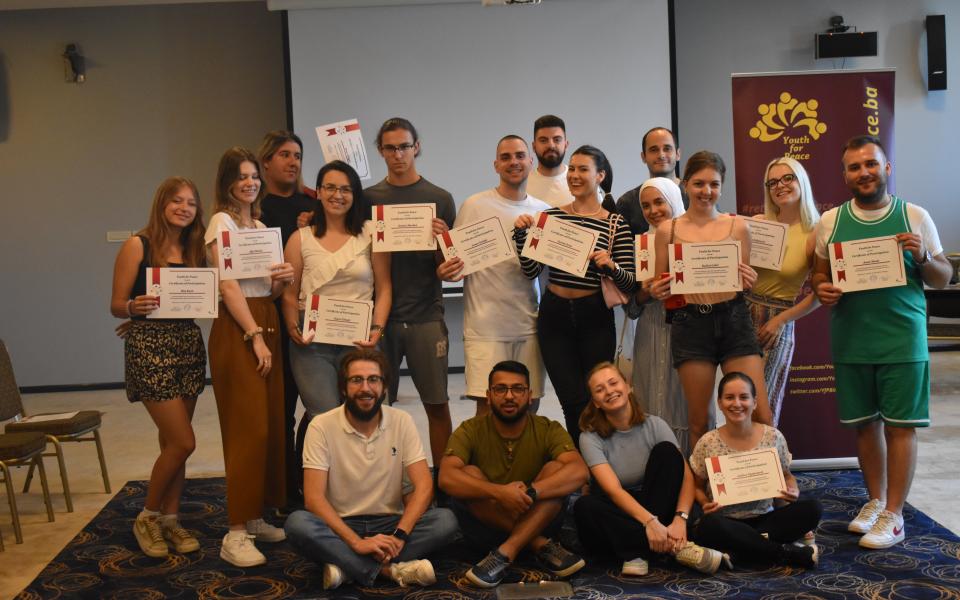 Youth for Peace CC organized a seminar from 3-6 July 2022 themed, "Youth in the service of the Fight against Hate Speech and Violent Extremism" held in Sarajevo. This seminar brought together 16 young people from Bosnia and Herzegovina, Montenegro, Croatia, and Serbia and is part of the activities supported by GIZ under the project, Our Imperative: No Hate, No Violence, through interfaith dialogue on violent extremism- iDove project.
The seminar aimed to fight hate speech and violent extremism by creating different practices aimed at young people from the region, as well as recognizing the fundamental importance of freedom of expression, tolerance, and respect for equal dignity. Its goal was focused to;
Improve knowledge, theories, and practices in the fight against hate speech
Gain the capacity to influence destructive narratives in your local community
Better understand the importance of interreligious and intercultural dialogue to fight hatred and violence
Understand the importance of improving the mental health of an individual and society as a whole
Share good examples and practices with young, engaged citizens from the environment.
During the seminar, young people had the opportunity to learn about ways to fight violent extremism and hate speech, the importance of dialogue, as well as the impact of mental health and the media on deeply rooted social problems.
In addition to the interactive lectures and discussions, the participants also visited the City Hall and the Museum of War Childhood
As a part of the project activities, a series of online activities like online campaigns were also organized. Youth for Peace engaged young people on what think and feel is imperative to address hate speech and this is what they said;
Our imperative is to report hate speech and violence on social media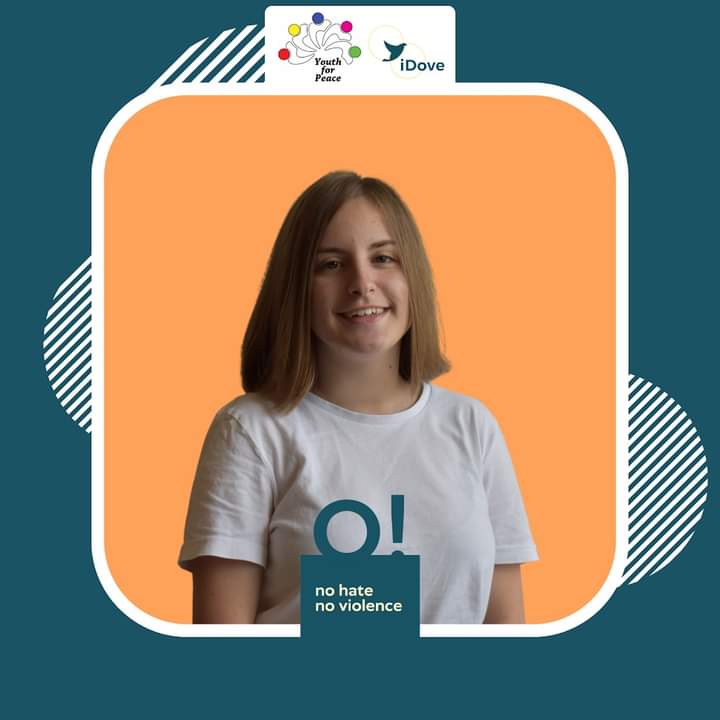 Ljubica's imperative is to react to hate speech on social media. Social media is used by most people in the world like Facebook, Instagram, and Twitter,   and are working to remove harmful content that offends, incites hatred, and calls for violence. We call to be part of that team! If we see content that is inappropriate or causes intolerance and hatred, we can report a post, using the existing options. We can go a step further and invite others to report inappropriate content.
Our Imperative is to take care of our mental health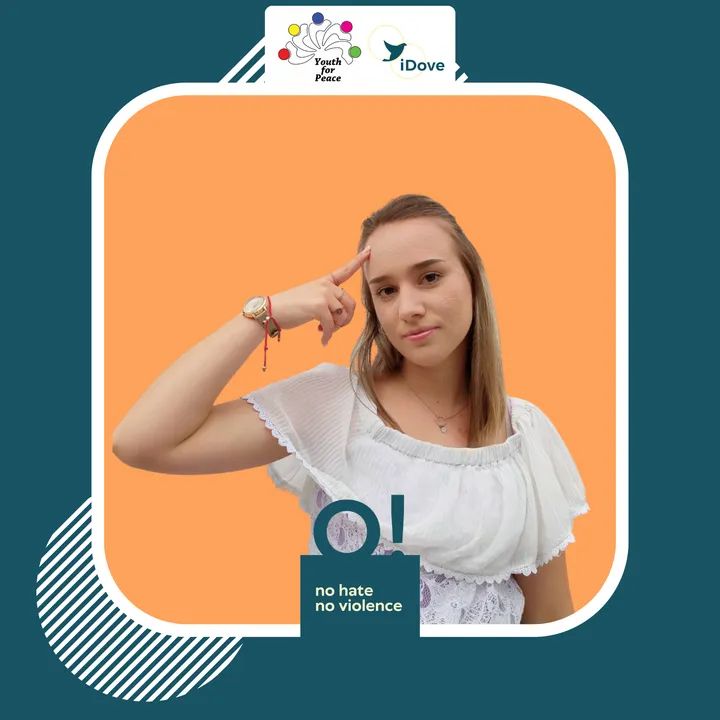 Anisa's imperative is that we consider mental health and the implications of hate speech on the mental health of every victim and society. Hate speech and violence leave numerous consequences: emotional, and physical, resulting in a lack of self-confidence, damaging your self-image, and leading to more severe forms of depression and anxiety. Mental Health is a very important link in understanding and preventing hate speech and violent extremism. It is important to build resistance to external influences that phenomena such as hate speech transmit and work on mental health preservation. Sometimes prevention and working on yourself won't prevent every wound. If we seek help for the physical pain we feel, we should not neglect mental health pain and we should be free to seek professional help.
Our Imperative is to inform ourselves, learn, and search for answers every day.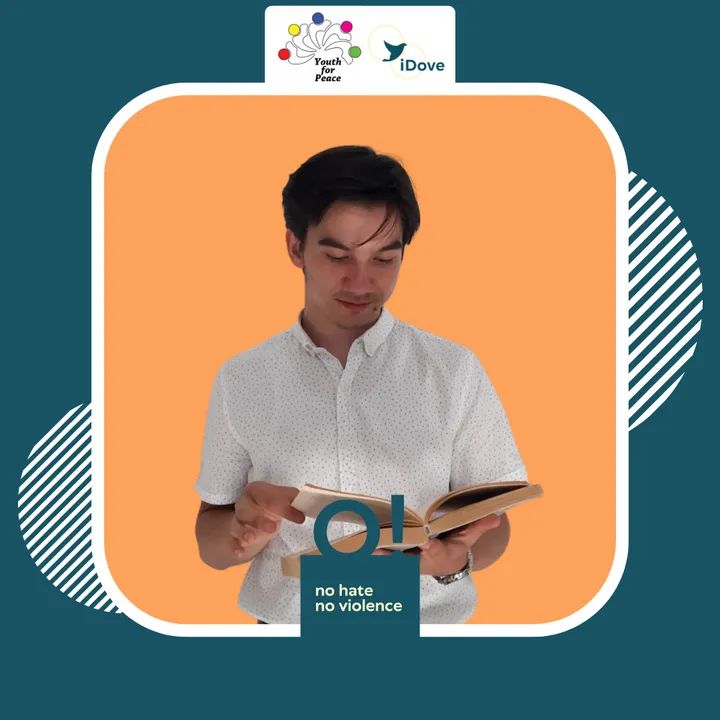 Nasser's imperative is to get informed and talk about hate speech, its causes, and its consequences. The constant search for knowledge and skills can help combat prejudice and stereotypes and is important in deconstructing the narratives as effective means of combating hate speech.
Our imperative is to think about the consequences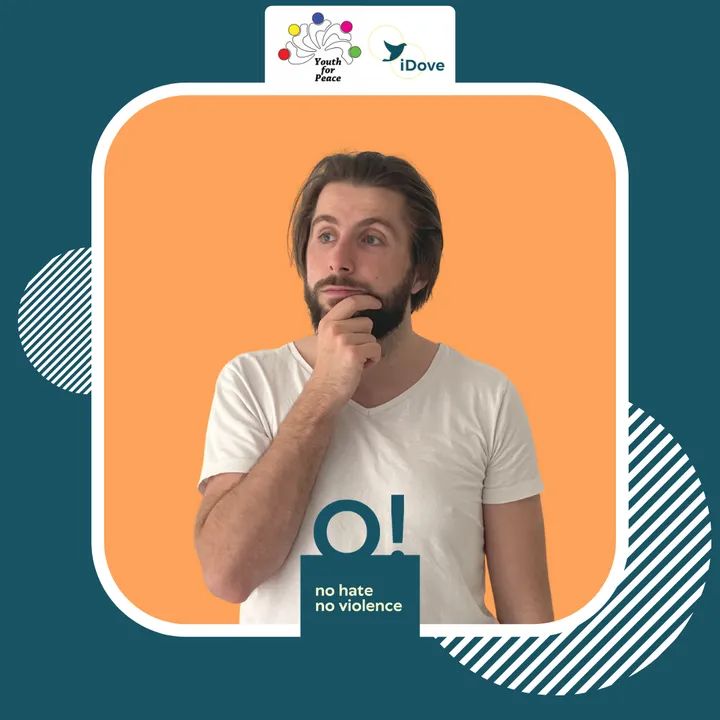 Adel's imperative is to think about what consequences hate speech can have on the victim and society. Hate speech causes fear, sadness, feelings of helplessness, and no belonging. It can incite violence, and in the most severe cases, violence can lead to hate crimes. We need to be aware that the consequences of hate speech do not disappear with spoken words.
Our imperative is to react when we hear hate speech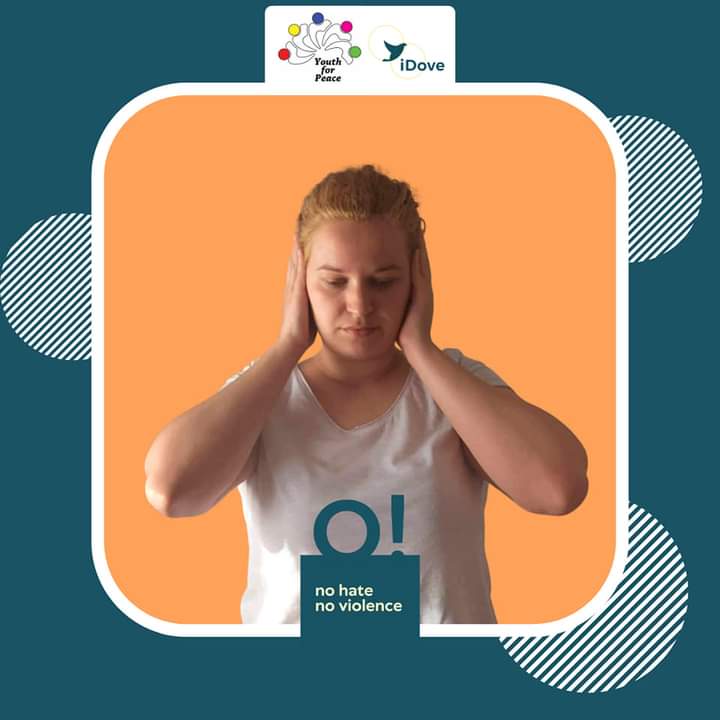 Zorana's imperative is to react when we hear hate speech. By not reacting to hate speech, we send a message to the perpetrators that this way of communication is acceptable, which multiplies hate speech and leads to much more serious consequences for the victims, such as attacks on their lives and property.
Our Imperative is to look for answers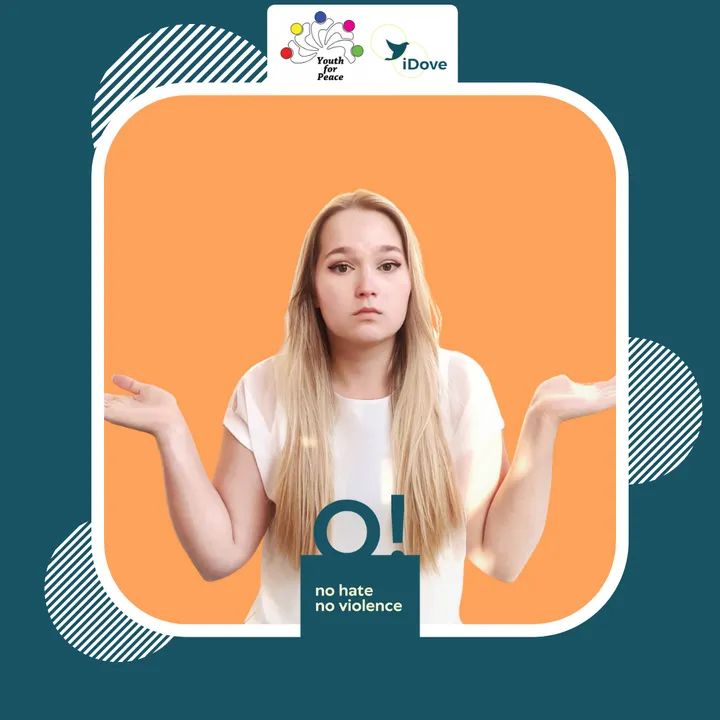 IIhana's imperative is to think about why and how is hate speech created. Is it a lack of dialogue and tolerance, the presence of national and religious hatred, the deep division of communities, the rejection of the other and those who are different, and the lack of knowledge about hate speech? Let's ask ourselves!
Our imperative is to look around and pay attention to hate speech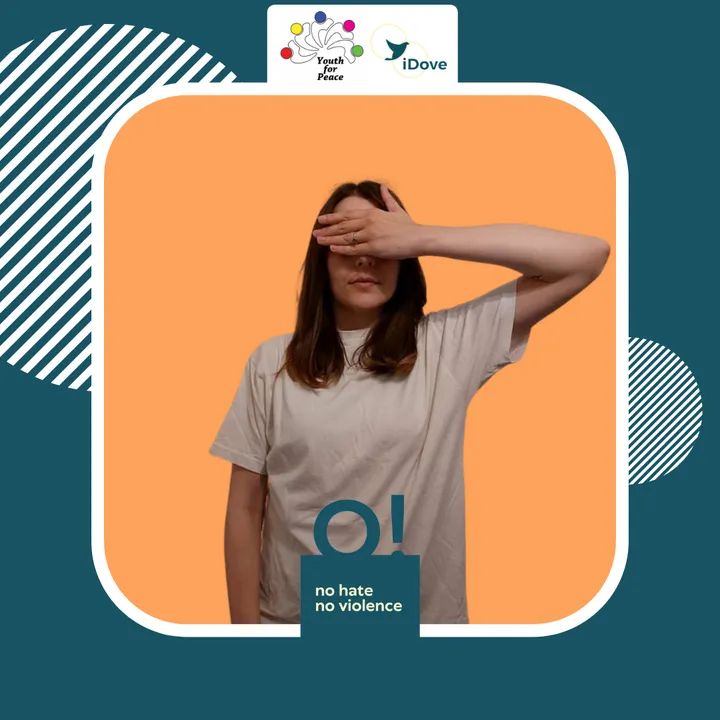 Dajana's imperative is not to turn a blind eye to hate speech. Hate speech creates a sense of humiliation, violation of human dignity, and continuous fear in individuals, as well as a sense of vulnerability and insecurity in the groups to which it is directed. Therefore, let's open our eyes and react on time!
The project will contribute to decreasing hateful rhetoric which is often a prelude to hate crimes and violence and strengthen regional cooperation to help youth to see each other through the lens of understanding and empathy, instead of the lens of hatred and animosity.