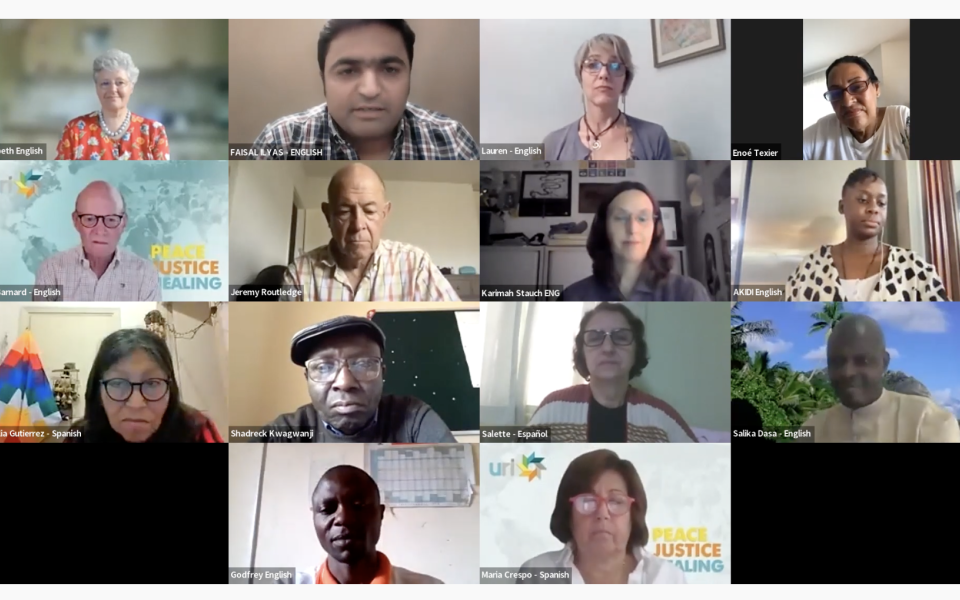 "We act from sound ecological practices to protect and preserve the Earth for both present and future generations." - URI Principle 10
URI is committed to working with Cooperation Circles and partners worldwide to restore, protect and sustain the environment. This is done by advocating for improved environmental practices, supporting cooperation circles through resource mobilization, sharing and amplifying initiatives by CCs in ecological restoration, protection, and sustainability, and marking days dedicated to the environment, such as World Environment Day.
URI also organized a global community call on 21 July 2022 focused on Environment and adaptation. This was part of the monthly "Together with URI" calls.
During the call, Lauren Van Ham, URI's Climate Coordinator, shared environmental initiatives from different CCs worldwide. These are shared below;
In Austria, the Team Lienz CC provides instruction and supplies so that Syrian refugees can tend a community garden and beehives in their camp.

 In Uganda, the Nasacuri CC is promoting nature conservation and Indigenous practices as integrated and essential in preventing biodiversity loss.

In the MENA region, young people have participated in training about social entrepreneurship so that future jobs include the necessity of nature care and preservation.

AFN CC (North America) and multiple CCs in South Indian Zone are creating cooling centers (for extreme heat), conducting disaster preparedness training, and distributing supplies to those in need, following a severe weather event.
Participants also shared phrases they felt were valuable about the gathering, which were translated into a word cloud.
Enjoy the recording of this call and listen to different reflections and initiatives from participants.