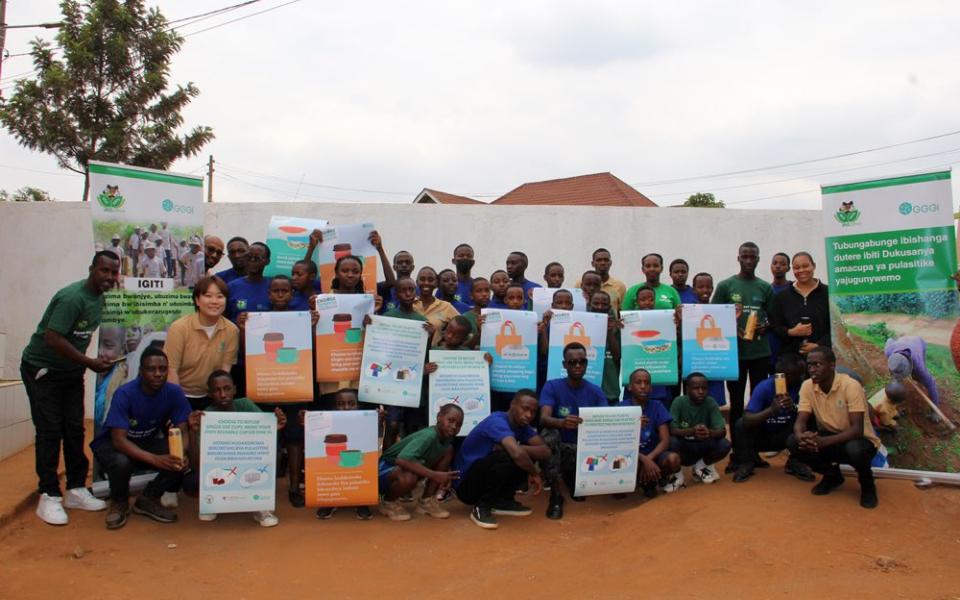 The problem of plastic pollution remains a major challenge to our environment, impacting the soil, oceans, lakes, and the atmosphere. To raise awareness on this issue, ECO ARTS Initiative Cooperation Circle in Rwanda recently partnered with Global Green Growth Institute (GGGI) in organizing a Campaign Day with children from the area. This was part of the Plastic Free July Global Campaign. 
So on the 29th of July, Eco Arts Initiative and GGGI visited a local school to run a workshop educating and raising awareness among the young children there. 
The days started with children welcoming the guests from GGGI and the Murangwa Jean Baptiste field manager at Eco Arts Initiative.
Michelle, Senior officer at GGGI, explained the origin of the plastics free July and how it is important to our nature, and why the young people need to be engaged in this campaign. 
 "This campaign was started by Rebecca Prince-Ruiz (the founder of the Plastic Free Foundation) and a small team in local government in Western Australia and is now one of the most influential environmental campaigns in the world. Millions of people across the globe take part every year, with many committing to reducing plastic pollution far beyond July. We are excited to meet young people like you and for the children committed to saving our planet from plastics wastes," Michelle said. 
Group Activities
Patience from Eco Arts helped the children to understand the negative impact of plastics in our environment and the positive impact of plastic on food systems, as well as balancing food and nature by refusing plastics. The children then made assessments then the children made assessments in groups regarding how to protect our planet from plastic waste, what to do, and who should do it. They presented their posters with support from GGGI in helping them to understand the refuse, Reuse, Recycle, and Reduce model.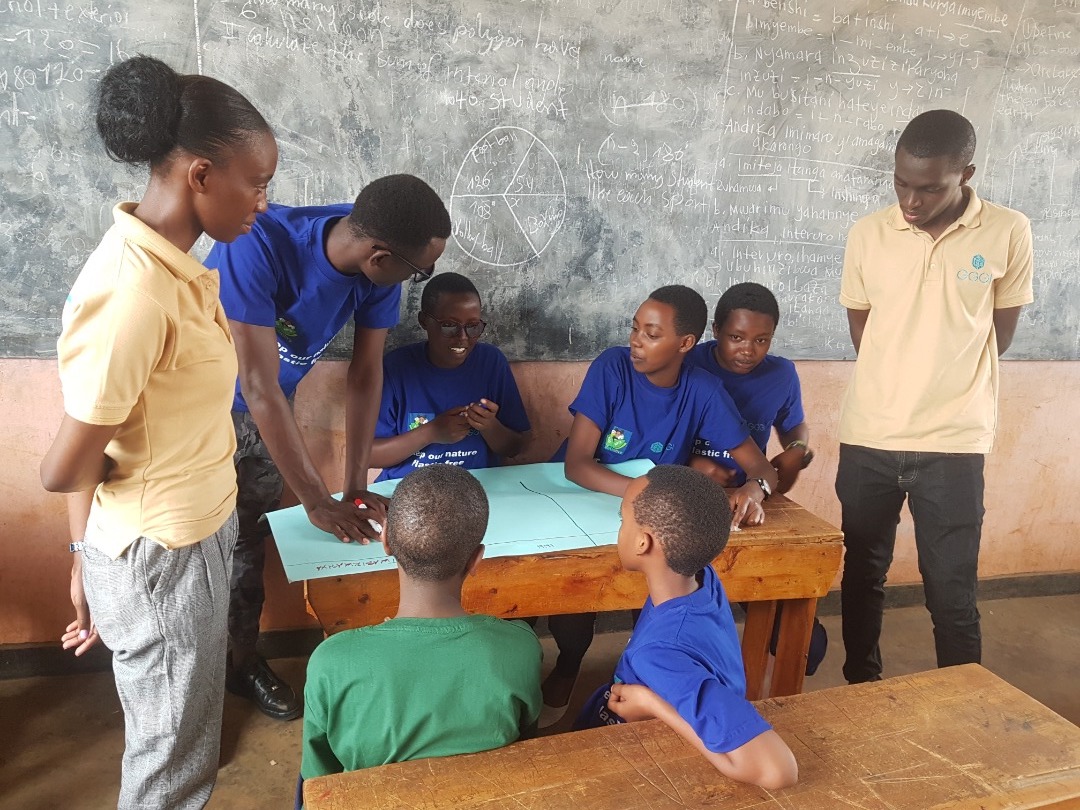 After the morning activities the children had a chance to explore Nyandungu Eco park and have lunch together, enjoying the natural environment. 
Shumbusho Patience, CEO at Eco Arts Initiative closed by acknowledging the participants, 
"I would like to thank all the children who attend Plastic Free July for their patience about different changes, the parents who give permission to the children as they are on holidays, and special thanks to GGGI for supporting the campaign. Finally, Eco Arts is extending appreciation to the leader of G.S Gatenga for their effort in promoting eco club among young people and eco arts will keep working with G.S Gatenga in promoting sustainable environmental conservation and tourism activities like waste management, Conservation camp, eco Club strengthening and parks exploration through Eco Club Gatenga"