The United Religions Initiative (URI) joins people the world over in remembering and honoring the life of Mikhail Gorbachev (March 2,1931–August 30, 2022)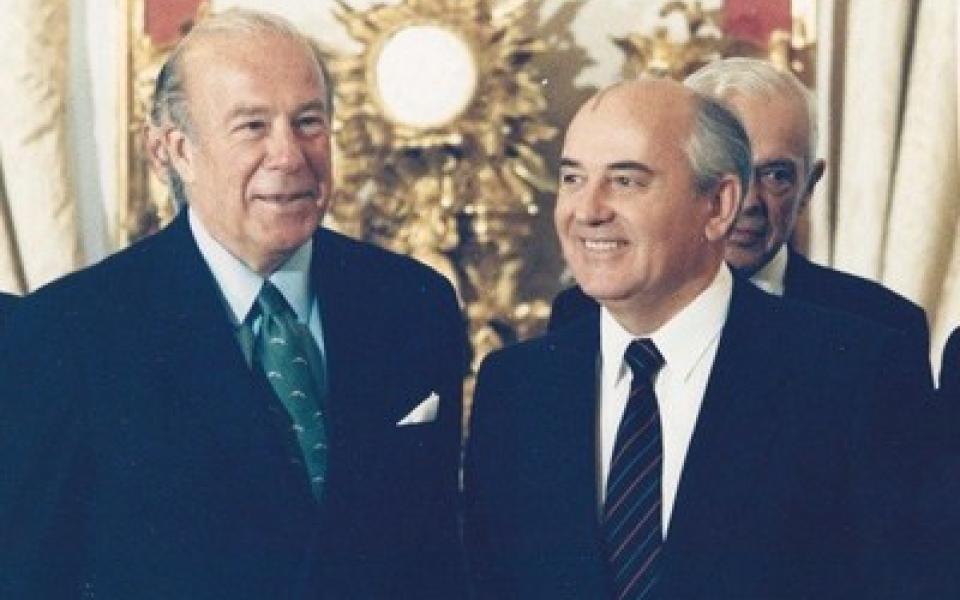 President Mikhail Gorbachev became involved in the URI family because of his friendship and sense of kinship with Secretary George P. Shultz, a prominent champion of URI.

In 1986, when President Ronald Reagan and President Mikhail Gorbachev met in Reykjavik, Iceland, Shultz formed a bond with Gorbachev which lasted thereafter. 
Toward the end of their lives, both men wanted to encourage young people to become more involved in matters leading to the reduction and elimination of nuclear weapons. So they formed the "Mikhail Gorbachev – George Shultz Nuclear Disarmament Legacy Youth Award – through the United Religions Initiative's Voices Project."
In terms of his own spiritual tradition, Gorbachev once wrote,
"I believe in the cosmos.  All of us are linked to the cosmos.  So nature is my god.  To me, nature is sacred. Trees are my temples and forests are my cathedrals. Being at one with nature."
URI, which respects people of all religions, indigenous traditions, and spiritual expressions gives thanks for the vastness of his vision, his courage to take the boldest of actions, and his confidence that oneness needs to triumph over divisions. At the last, may the trees of the forest bend toward Mikhail Gorbachev, may the cathedral of nature overarch him tenderly, and may the power at the center of the cosmos embrace him.