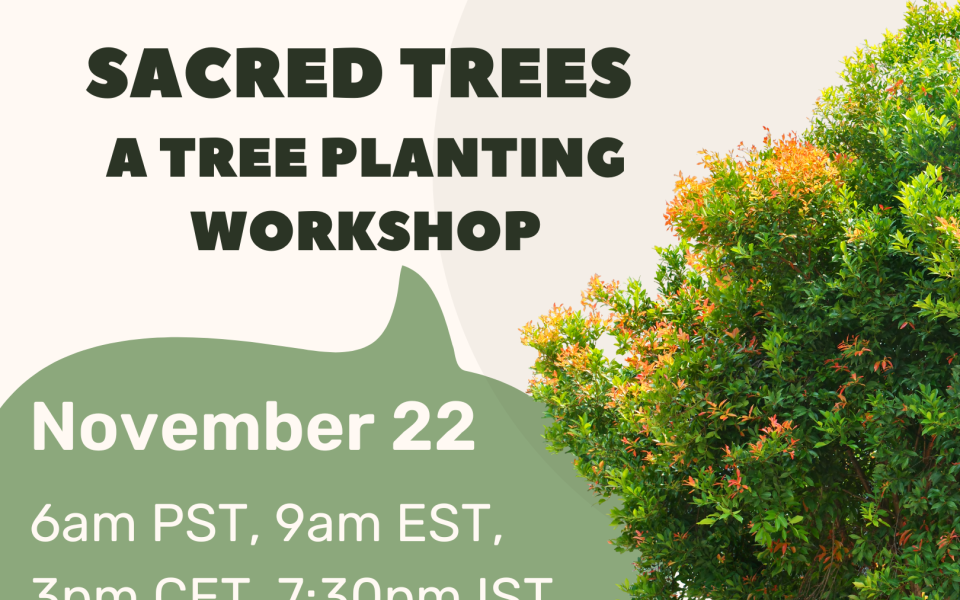 Can you guess how many trees URI's Cooperation Circles have planted in the last three years?  It is a conservative count that CCs from around the world have planted 200,000 trees. That's 182 trees planted EVERY day for the last three years.  1095 days of planting more than 100 trees each day.  And this number is steadily growing. 
In 2019, there was a research study calculated that Earth's land could support a total of 4.4 billion hectares of continuous tree cover.  Worldwide, the land currently available for reforestation efforts is about the size of the United States.  In other words, there is a lot of space for CCs to be putting their hands in the soil and supporting future forests.  But where?  And what kind of trees?  In many of the places where trees are needed, there are additional threats making the first years of growth very challenging for new saplings.  In our commitment to care for Earth and all beings, URI CCs want our efforts to be effective and truly in service to the greater good.
On November 22nd, URI is partnering with WWF and its Trillion Tree campaign to hold a presentation and workshop about tree planting practices.  The first 40 minutes of the two-hour workshop will introduce participants to the new tree-planting guide specifically written for faith groups and spiritual communities.  That's right!  A resource and instruction booklet for Cooperation Circles to become even better tree planters!  After a short break, participants who choose will be able to ask questions and tackle more specific tree-planting challenges during the workshop with experts from the WWF team.
Please join us!
Date: Nov 22, 2022
Time: 6am PST, 9am EST, 3pm CET, 7:30pm ISTSSTT
Register here 
Check your local time