In Fostering the Gains and the Seeds of Peace, Pakigdait Inc, will always believe that the strength in working for Peacebuilding initiatives is by engaging the Grassroots Communities through nurturing the gains of Peace towards Progressive and Development Communities. 
With the Facilitation of Pakigdait Inc and with the Support and Partnership with the Centre for Humanitarian Dialogue and with the coordination and participation of the Community of Camp Pokta, Brgy. Barit, Wato, Balindong, Lanao del Sur, Conducted the Intra MILF Community Visitation and Dialogue for Social Cohesion at Camp Pokta, Brgy. Barit, Wato, Balindong, Lanao del Sur.
The main intention of this activity is to strengthen the relationships among MILF leaders and its communities for an inclusive, peaceful, and unified Camp Bilal. This activity graced us with the Presence and support of the Director of Pakigdait Inc.,  Abel Moya, and  Hanif Salindawan the Admin Officer of 102nd MILF Base Command, and Maimona Macapaar the Company Commander- BIWAB of 102nd MILF Base Command and one of the Member of the Pakigdait Inc. Board of Interfaith Leaders.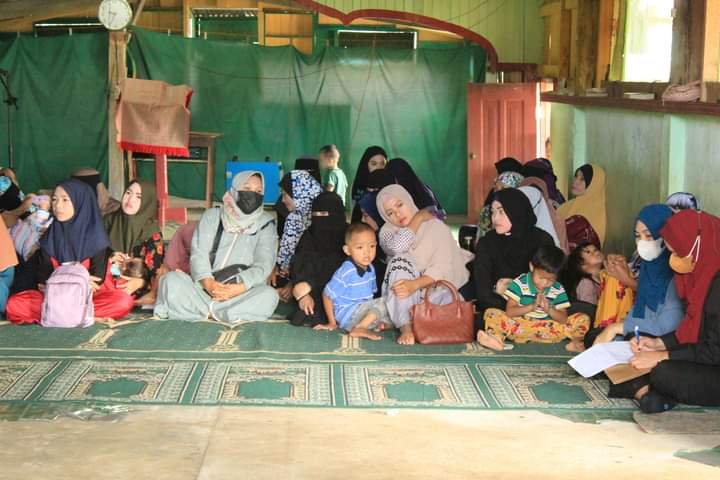 This activity also will provide a platform and space for the Local MILF communities and Leaders to dialogue and discuss the updates on the Peace Process of both Peace Tables and identify possible collaborative plans for ways forward. 
Pakigdait Inc. as an Interfaith Grassroots Peacebuilding Civil Society Organization will continue to bridge the gaps, as we work hand in hand in sustaining the gains of Interfaith and Peacebuilding towards a better future as part of our continuing support in the Normalization process and beyond in transforming the Camps into a Peaceful and Harmonious Communities.
This is part of the unwavering support and contribution of Pakigdait Inc. in the process of Normalization and ways forward on the camp transformation process and for the initiative to be in line with the peace process mechanism.
Indeed "There's no other way to PEACE, PEACE is the only WAY". And this is the #pakigdaitway