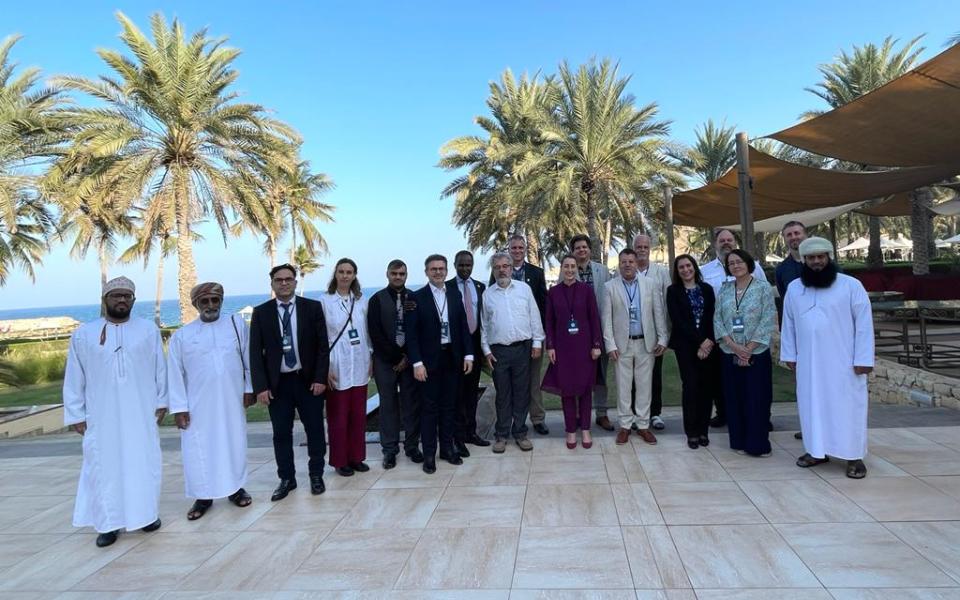 The conference "Deepening Dialogue" was organized by Baraza CC and MARA (Ministry of Auqaf and Religious Affairs) in Muscat, Sultanate of Oman, from 14. – 17. November 2022.
Baraza brought together a group of about twenty committed and experienced activists – board members, advisors and partners - to support and spread the message of tolerance, understanding and coexistence. Participants came from diverse backgrounds, e.g., arts and culture, academia, interfaith work, youth and schools, intergovernmental organizations, politics and so on. They complemented each other perfectly in working on the conception of joint projects. Karimah Stauch was invited as URI Europe Coordinator to continue the fruitful collaboration between Baraza and URI Europe of the last years.
The Baraza conference and workshop took place in parallel with the meeting of the Network of Religious and Traditional Peacemakers with about 70 participants from all over the world. This provided further opportunities for discussion and possible collaboration based on the same ideals. Tanya Sablok, CC Liaison Officer of URI's North India zone, was among the participants. URI is also a member of the network.
In the official celebration of the UN Day of Tolerance on 16. November the Sultanate of Oman and co-organizers brought together the ministries, religious actors, the diplomatic corps, youth, women, artists and civil society actors.
The Sultanate of Oman has a rich history of people of different backgrounds, cultures, denominations and religions living peacefully side by side. It was inspiring to see how Baraza's dedicated and high-quality work aligns with the ideals and practices of the hosts in the Sultanate of Oman.
As URI and URI Cooperating Circles committed to the URI Charter, we share the same ideals, in many cases with decades of dedication. We are ready to continue the partnership with all our commitment to do our best to make them a reality.