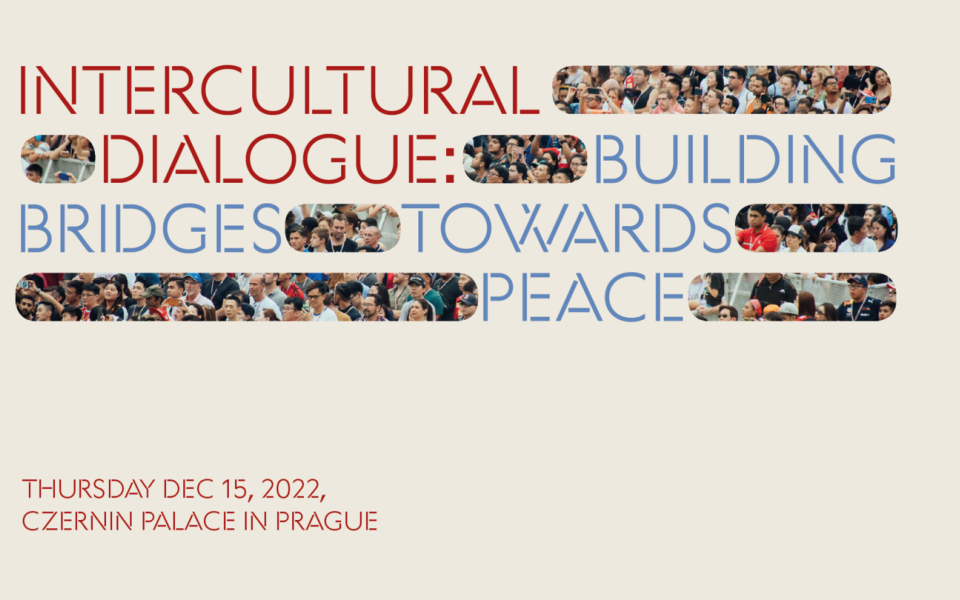 The 7th Conference on Intercultural and Interfaith Dialogue under the topic "Building Bridges towards Peace" was organized on 15th December 2022 in Prague by the Czech Ministry of Foreign Affairs in cooperation with the Prague-based Ambassadors of the Organisation of Islamic Cooperation member states, Institute of International Relations Prague and Anna Lindh Foundation and in partnership with Renovabis and Porticus. 
In building bridges toward peace, the conference highlighted the necessity of building effective diplomatic communication among policymakers with different approaches to ongoing conflicts and the role of religion and faith-based organizations in the process. Effective diplomatic communication is considered key in facilitating the transition of fragile communities toward resilience, preventing the misuse of religion during conflicts, and increasing support for peace.
Therefore the conference held 3-panel discussions. The first one aims to find out the common ways religion can build resilience across different cultures in communities. The second one aims to identify convenient diplomatic tools to prevent religious misuse during the conflict. The third one aims to discuss the future of religion and how religion makes a difference in international relations.
URI Europe representative at this conference was Jaume de Marcos Andreu, Vice-President of United Religions Initiative Europe and AUDIR CC members from Spain. He participated in a third-panel discussion titled Future Development of Religion and Implications for International Relations, where the panelists discussed the future of religion and how religion can make a difference to positive outcomes in international relations.
The overall goals of the Conference were to discuss ways in which religion can be used as a source of resilience for communities from diverse cultures to reinstate peace and to let our culturally varying insights and experiences speak in identifying the convenient diplomatic tools to prevent the misuse of religion in support of peace.