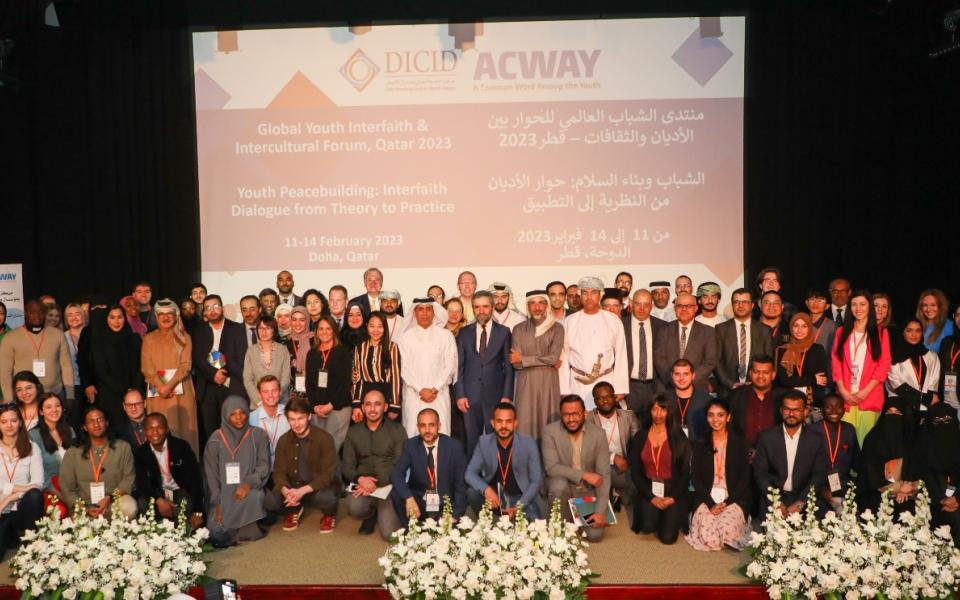 The Global Youth Interfaith & Intercultural Forum 2023, hosted by A Common Word Among The Youth (ACWAY) & Doha International Center for Interfaith Dialogue (DICID), was held in Qatar from February 11th to 14th.
A Common Word Among the Youth is a global youth movement that brings together young people from many backgrounds to increase understanding of different cultures and faiths, promote peace and coexistence, and deliver local community activities. URI and ACWAY have a history of collaboration in events and programs related to youth empowerment. 
The forum brought together 75 people from around the globe to strengthen the role of young people in promoting interfaith and intercultural harmony and to amplify a global message of peaceful coexistence in the spirit of the United Nations World Interfaith Harmony Week. This gathering offered various activities and interactions related to youth empowerment, such as intercultural and interfaith dialogue workshops, training, networking, and social activities.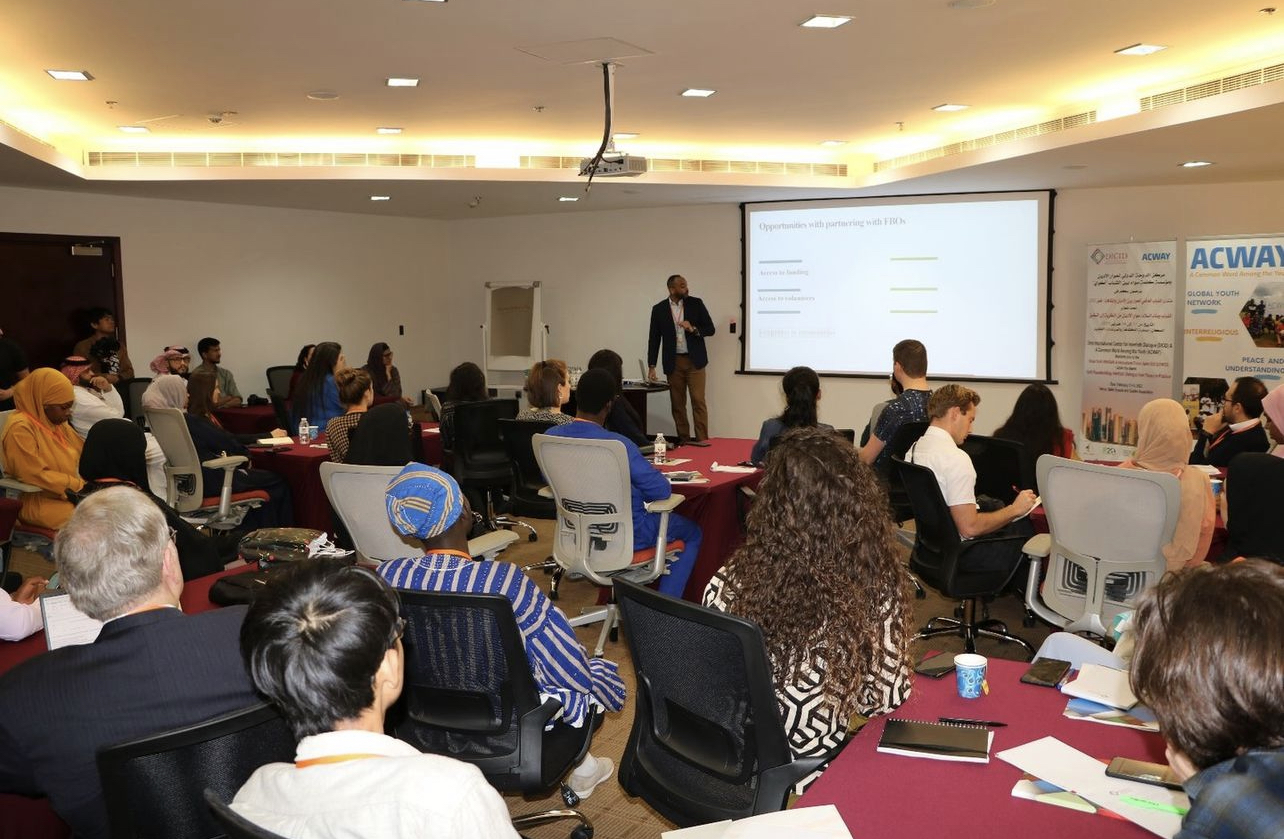 Mr. Issac S Thomas says: "It was exciting to spend time with such amazing folks and exchange life experiences during the three days. We had the opportunity to connect with URI members & partners from different parts of the world. Now off to the action part with grassroots projects & plans."