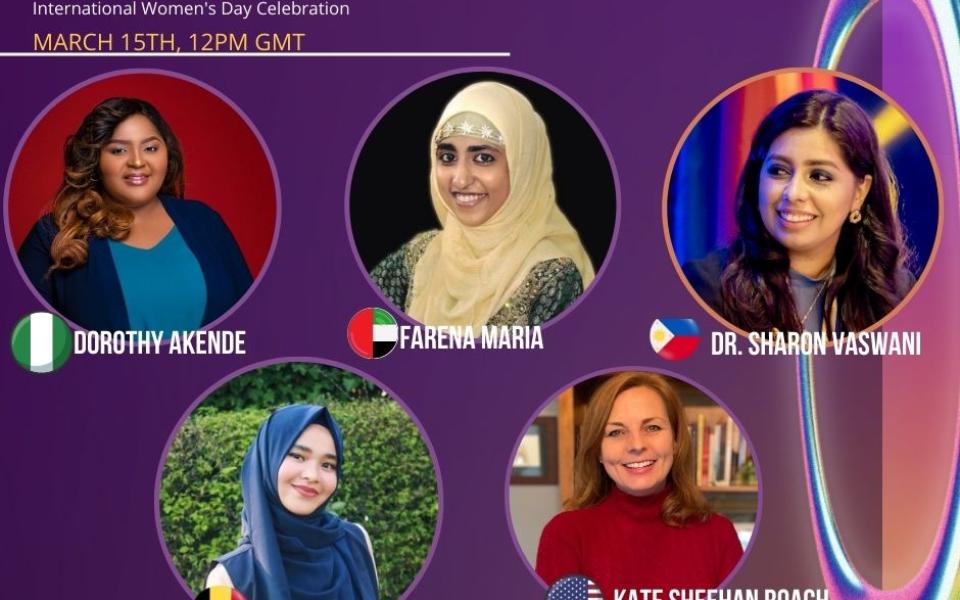 URI together with NGOCSW67 Forum is organizing a call "Women and Tech for Peace, Justice and Healing" to mark International Women's Day under the theme, "Innovation and technological change, and education in the digital age for achieving gender equality and the empowerment of all women and girls."
URI women from around the world will address the role technology has played in developing their communities toward peace, justice, and healing.
The Panel will explore the role of technology, education, and female leadership in empowering and uplifting women from different countries and communities.
Fareena Maria, URI Global Council Trustee (At- Large) alongside Adin Lubis, Kate Sheenan Roach, and Sharon Vaswani will be key panelists at this call.
Meet the panel!
Farena Maria, URI Global Council Trustee based in U.A.E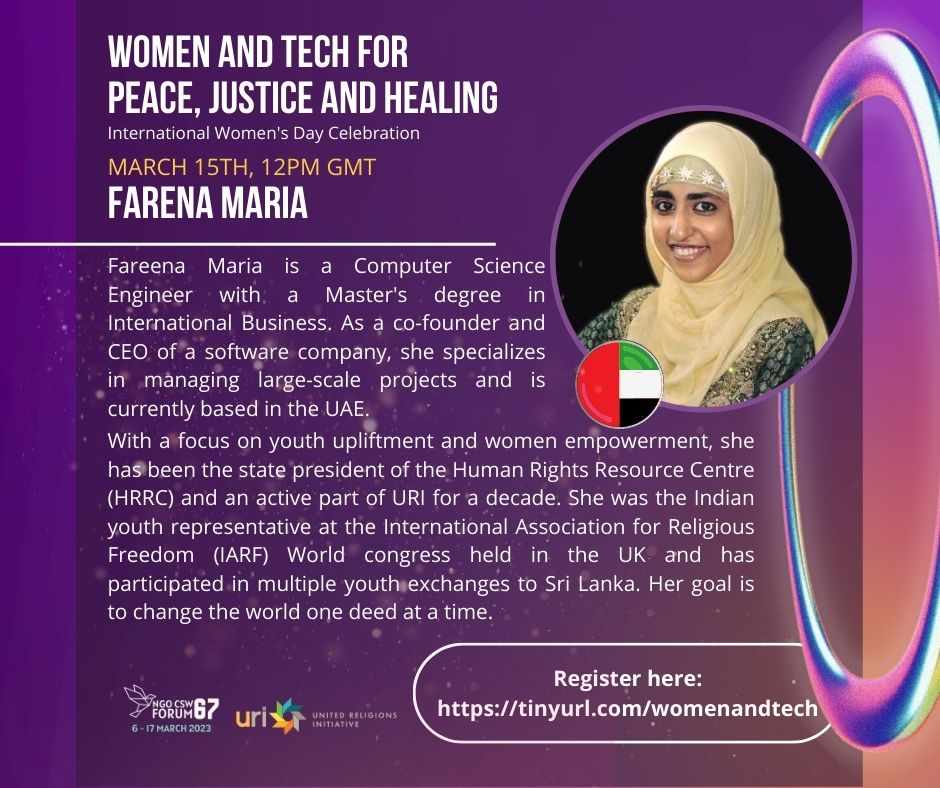 Dr. Sharon Vaswani from Philippines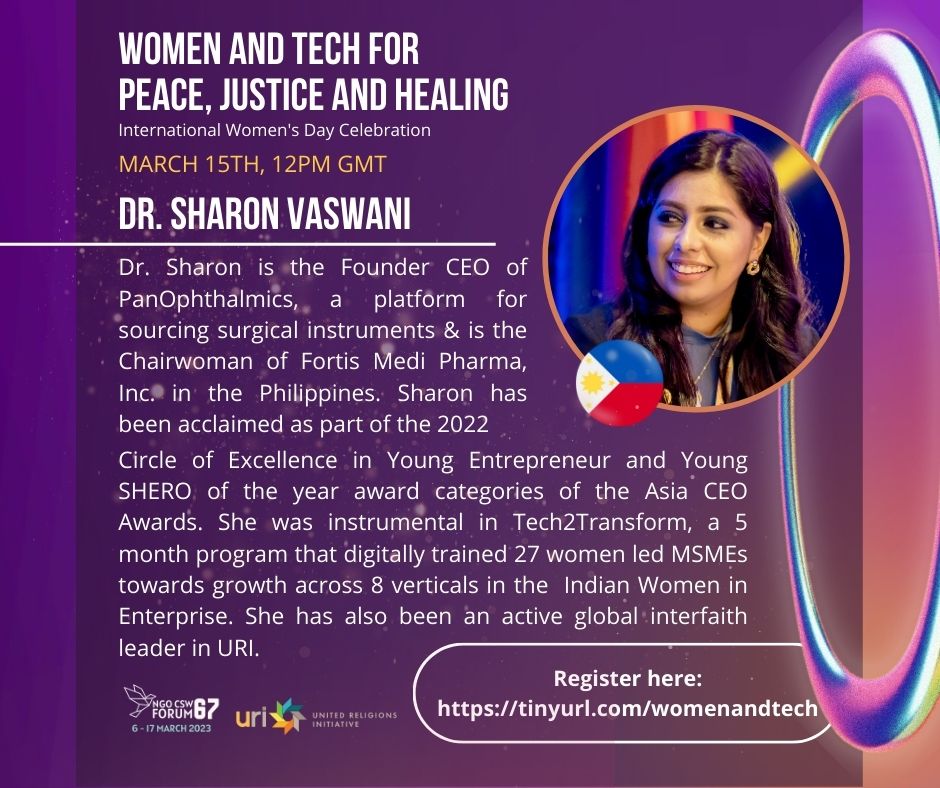 Adin Lubis from Belgium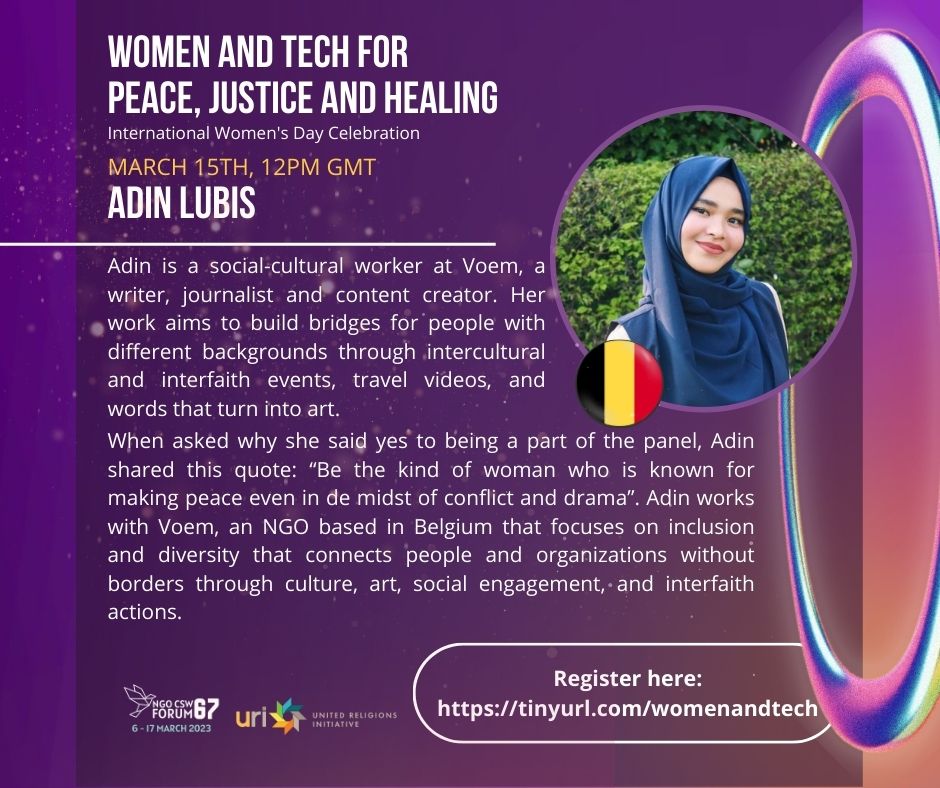 Kate Sheehan Roach from USA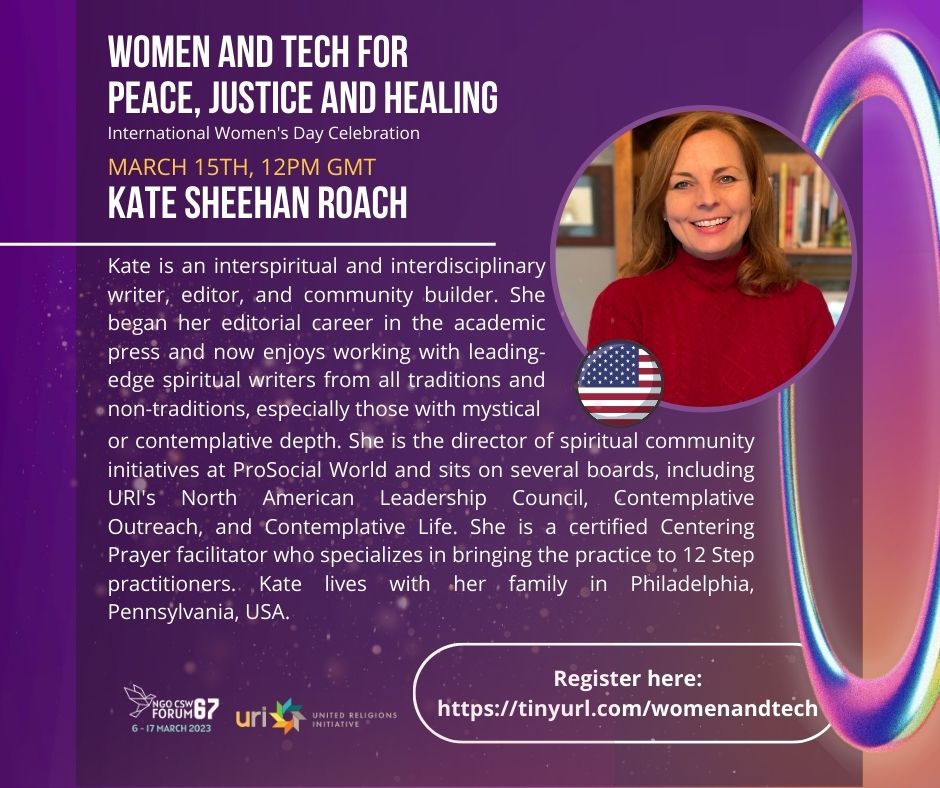 Dorothy Akende from Nigeria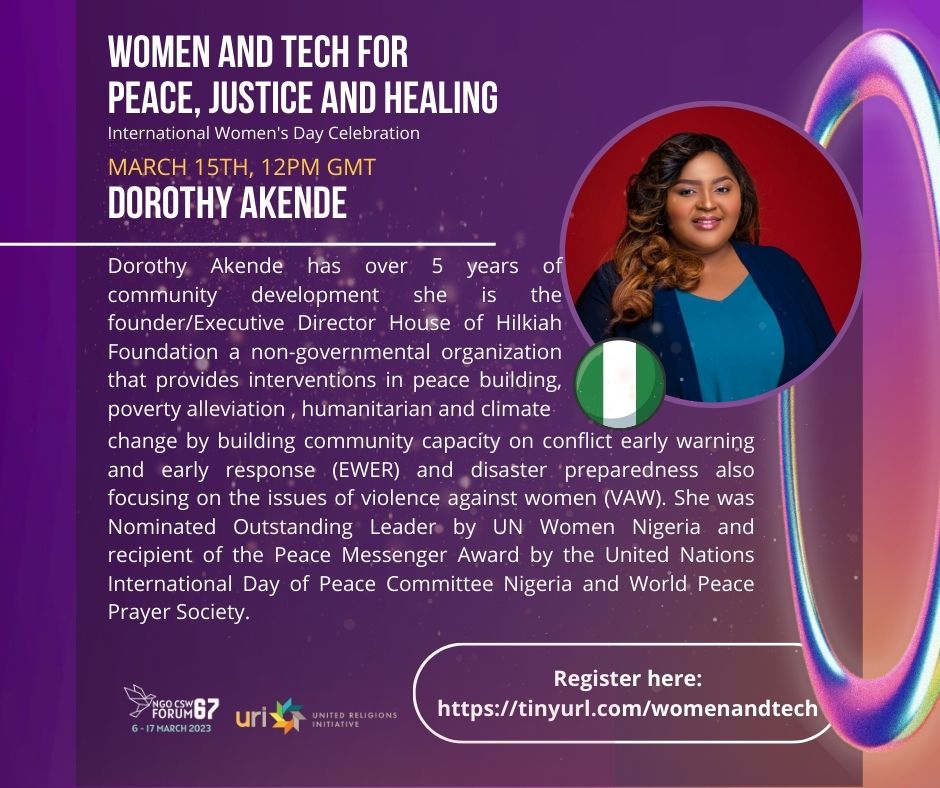 Join this panel of phenomenal women on 15 March 2023 to mark International Women's day. 
Click here to register. 
Time: 6:00 am PST / 1:00 pm GMT