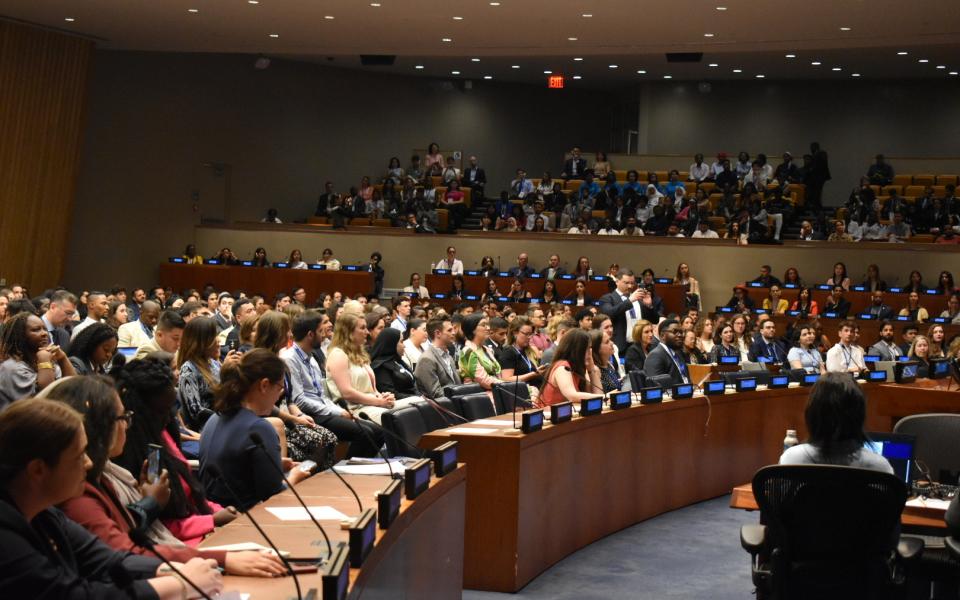 On August 11th, the United Religions Initiative proudly joined the festivities at the UN in honor of International Youth Day, which falls on August 12th. Our representatives, Issac Shibu Thomas, Global Council Trustee of URI, and Samira Barucija-Homoraš, Regional Coordinator for URI Multiregion, took part in this inspiring event.

This year's celebration revolved around the theme "Green Skills for Youth: Towards a Sustainable World." It underscored the pivotal role that young minds play in galvanizing engagement and leadership across decision-making spheres, particularly in forging an environmentally sustainable and climate-conscious planet. Empowering our youth with green skills is paramount, as they are the torchbearers of a prolonged journey towards a greener future.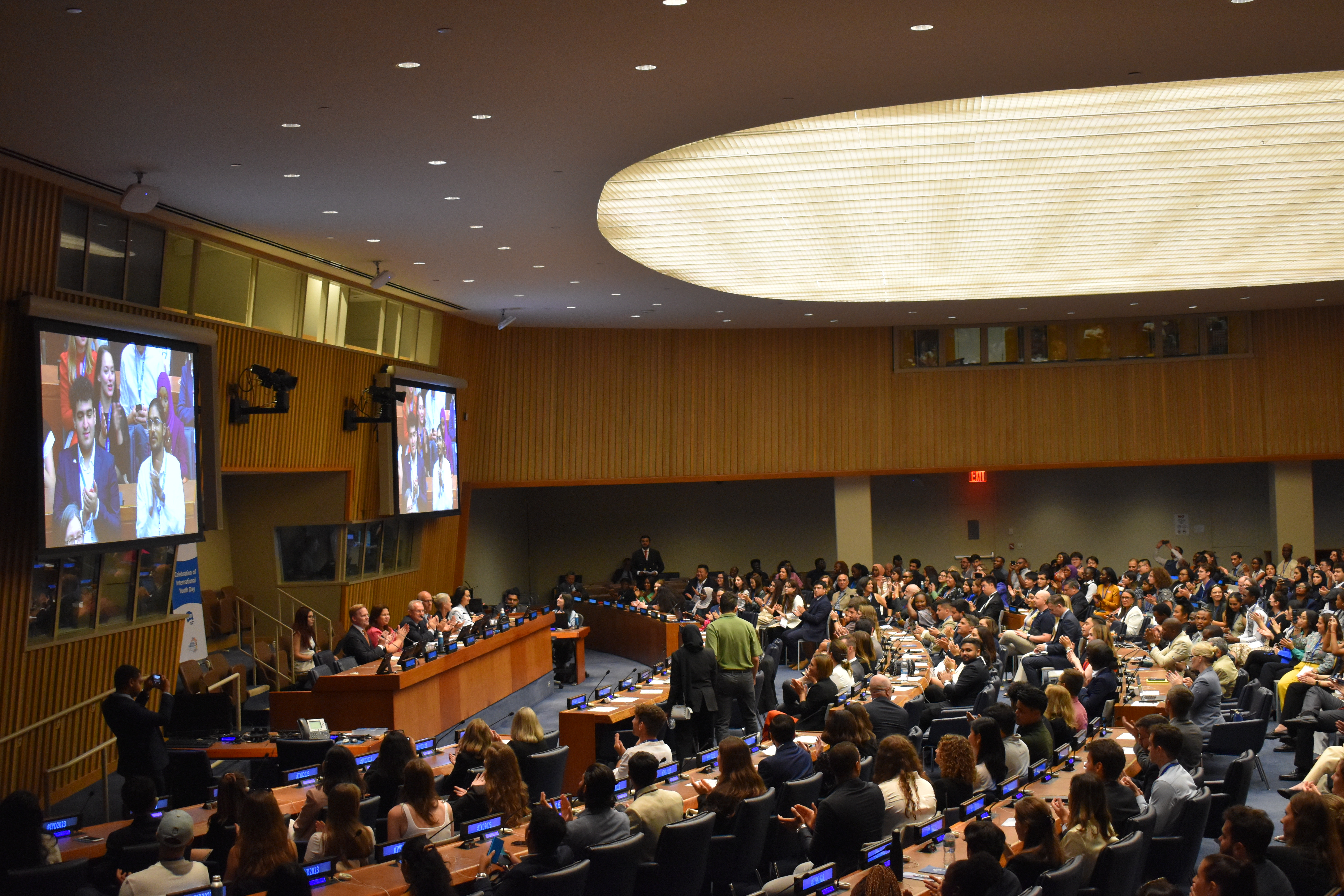 The event was a testament to unity, featuring an enlightening Opening Plenary with Keynote Addresses from notable figures including H.E. Ms. Vanessa Frazier, Ambassador and Permanent Representative of Malta to the UN, H.E. Mr. Csaba Kőrösi, President of the 77th Session of the General Assembly, and Maher Nasser, Director of Outreach in the United Nations Department of Global Communications, among others.

The second phase of the event was the International Youth Day Panel, a dynamic exchange between youthful delegates, experts, and activists. These inclusive conversations aimed to inform and inspire, featuring voices like Hana Sahatqija, Youth Engagement and Entrepreneurship Lead at UNICEF, and Amira Nassim, a Migration Policy Officer at the International Organization for Migration (IOM) Office to the United Nations, among others.

As UN Secretary-General António Guterres aptly puts it, humanity faces a decisive crossroads between breakdown and breakthrough. The choices we make today ripple into our future. Let's stand together for global action, working towards a breakthrough that surmounts challenges and paves the way for a brighter tomorrow.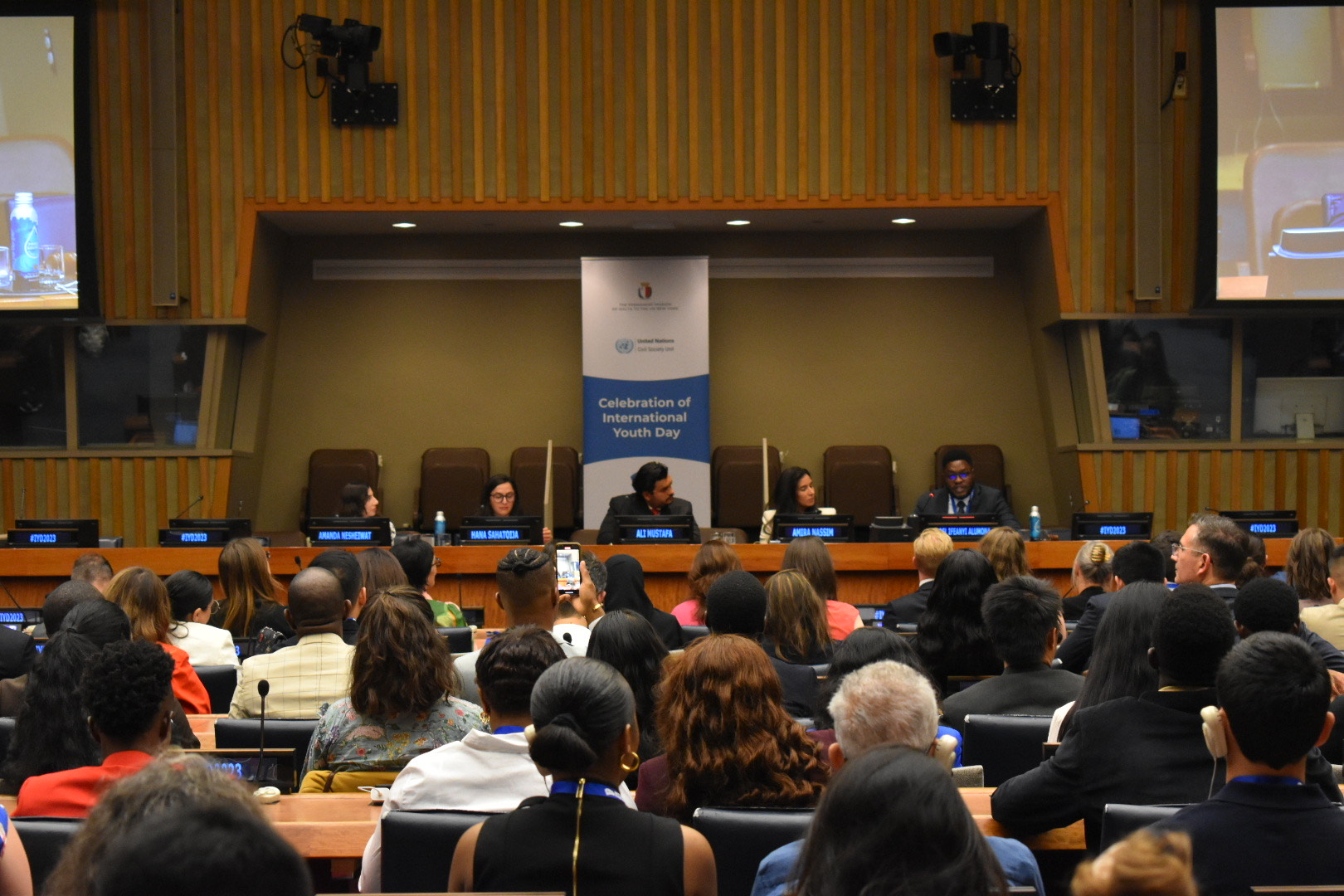 #URI #InternationalYouthDay #GreenSkillsForYouth #SustainableWorld #YouthEmpowerment #UNYouthDay