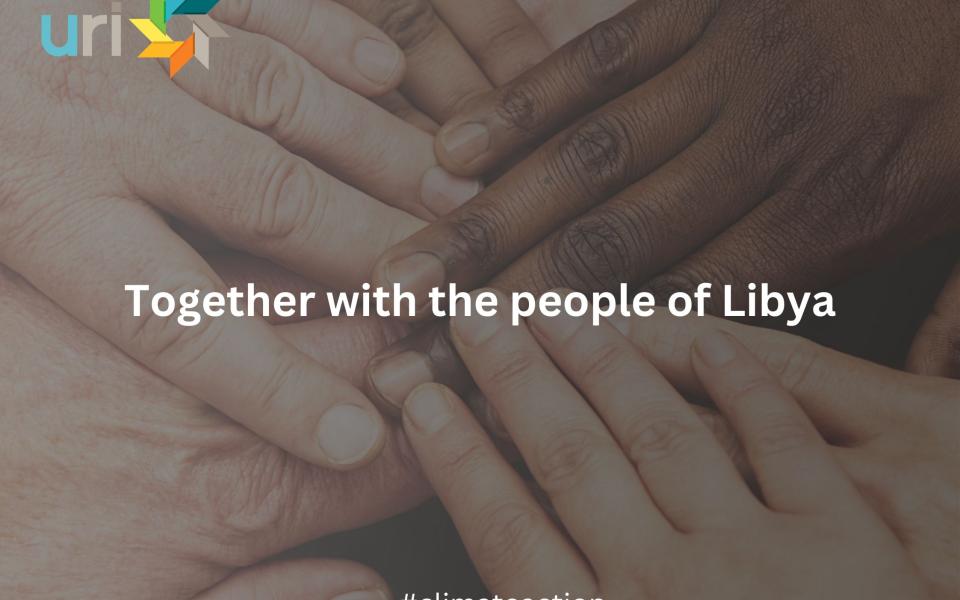 Greetings of peace and blessings from URI-Africa.
As you might have heard from the news Libya was hit by floods, causing numerous deaths and injuries, as well as extensive damage.
The devastating floods already claimed more than 6,000 lives and over 10,000 missing in Libya and destroyed the livelihoods of thousands of others.
Storm Daniel hit the country destroying buildings in Derna, and hitting other settlements along the coast, including Libya's second-biggest city of Benghazi.
During this difficult time, we stand together in prayer and united in grief with the people of Libya and extend our condolences to the families of the victims, voicing hopes that all individuals reported missing from the floods get to be found and wishing the injured a speedy recovery.
We also hope that the international communities and NGOs will act quickly to provide the necessary assistance and resources to those affected by the floods.
This natural disaster also forces us to recognize the urgent need for climate action as climate change is an existential threat that knows no borders.
May Peace Prevail on Earth
In peace and gratitude