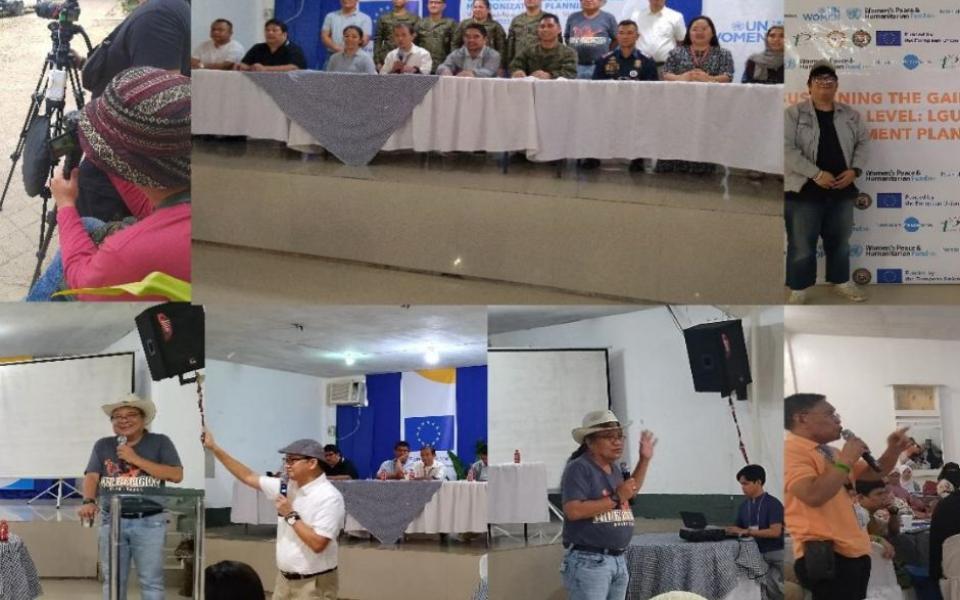 In the mechanism of the Peace process and in the Normalization process through the Bangsamoro Autonomous Region in Muslim Mindanao (BARMM) Government, the Civil Society Organizations and the Peacebuilding and Interfaith Based Organizations glimpse the need to fill in the gaps of the areas outside in the BARMM government through a series of Consultation in the lens of Interfaith and Peacebuilding.

Last March 1-3, 2023 the Nonviolent Peace-force supported and funded by the European Union together with the United Nations Women (UN-Women) through the Women's Peace Humanitarian Fund (WPHF) and with the coordination of the Department of the Interior and Local Government (DILG) based in Lanao Del Norte and the Provincial Government of Lanao Del Norte, and with the participation of the grassroots community of the Moro Islamic Liberation Front (MILF) coming from Tagoloan and Tangcal, Lanao Del Norte through the coordination and partnership with the Cooperation Circle (CC) of United Religions Initiative (URI) based in Iligan City and Lanao Del Norte such as the: Pakigdait Inc., Interfaith Youth Council (IYC) and Interfaith Council for Peace in Mindanao, conducted the Sustaining the Gains of Peace at the Ground Level: LGU – MILF Community Development Plans Harmonization Consultation.
"Most of the conflicts here in the Philippines basically in Mindanao, are Religiously and Ideology Motivated Conflicts, and people look at it as Faith or Religion are the sources of conflict but in the United Religions Initiative (URI) together with Local Interfaith-based Organizations like Pakigdait Inc. we see that Faith or Religions is our strength and resources in building peace". – a strong statement coming from the Regional Coordinator of United Religions Initiative (URI) for South East Asia and the Pacific (SEAPAC) Region, Sir Musa Mohamad Sanguila, explaining the importance of addressing the conflict through an Interfaith and Peacebuilding intervention.
The main objective of the activity is to gather the stakeholders, peace and interfaith actors, and the MILF community to discuss the current situation of the peace process and the BARMM government and to create a safe space for discussing the ways forward in the harmonization of the development plan of the MILF communities in the existing plan of the Government outside the BARMM Government.
"Peace and True Love doesn't happen right away; it's an ever-growing process. It develops after you've gone through many ups and downs when you've suffered together, cried together, laughed together"