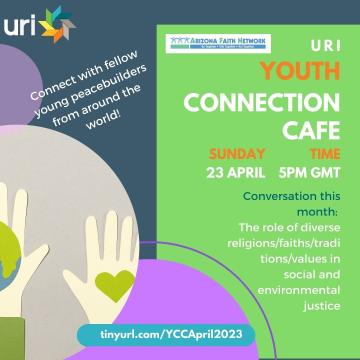 23 April 2023 - 10: 00 am /5:00 pm GMT
The April URI Youth Connection Café will be hosted by the Arizona Faith Network on Sunday 23rd April. The topic for this Café is "The role of diverse religions/faiths/traditions in social and environmental justice."
The Café will feature a special guest, the Venerable Tri Dao, a 34-year-old Theravada Buddhist monk, who is well known on TikTok (@venerable_tri_dao) where he has garnered over 1.3M followers, educating his audience on Buddhism, meditation, and mindfulness.
All URI members under the age of 35 are invited to join the call to meet new people and share insights and experience on projects of social and environmental justice.
Register Here:               For Local Time