The Global Indigenous Initiative (GII) creates opportunities to ensure the voices of Indigenous people are heard. The global radio program Indigenous Voices is one strong example of this work. Global Indigenous Initiative's global gatherings allow members to identify practical issues based on history and culture, as well as build upon each other's strengths, creating decisive plans of action for the future.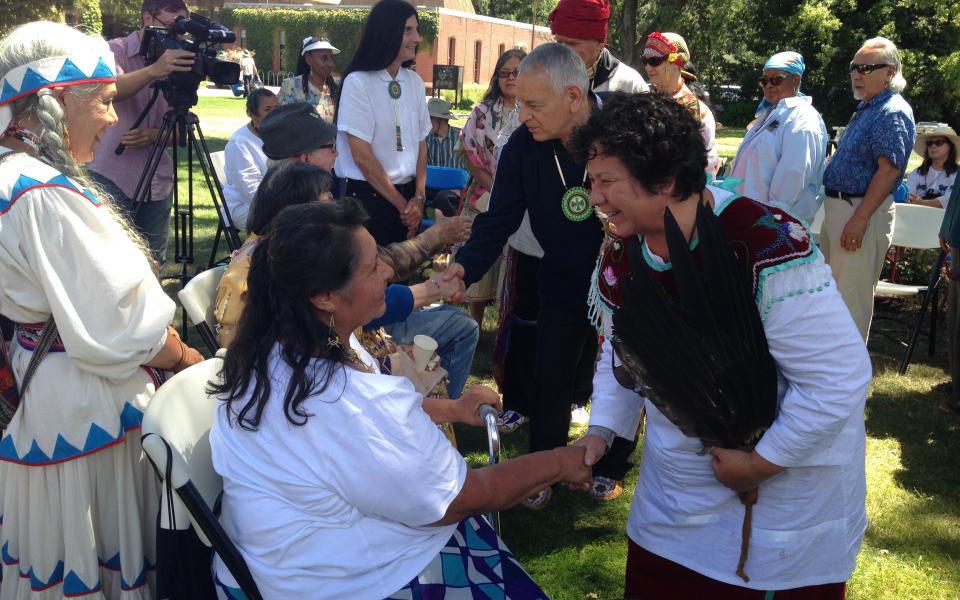 The Global Indigenous Initiative was formed to ensure a global Indigenous presence throughout URI. The network supports the work of each Cooperation Circle member's projects, initiatives and gatherings. It acts to support, preserve and protect the rights of the Indigenous around the world, and to give greater voice and visibility to Indigenous wisdom and faith traditions worldwide.
In one example of GII's work, co-organizer Audri Scott Williams explains how the 2014 Global Indigenous "Hidden Seeds" gathering chose its goal of asking the Roman Catholic Church to officially denounce the Doctrine of Discovery in order to "shift the paradigm of the exploitation and devastation of Indigenous peoples and their rightful lands worldwide."
"Those in attendance determined that this is the best place to begin to allow the healing that must happen across the board, and to raise the awareness that Indigenous people have value, meaning, and wisdom that can help us shift the paradigm now for the wellbeing of all of life and the sustainability of Mother Earth."
The Global Indigenous Initiative allows Indigenous leaders from all over the earth to connect, assist, and inspire each other, using the URI network to amplify their message and create decisive plans for action.