URI holds the prestigious distinction of being a non-governmental organization (NGO) with consultative status with the United Nations Economic and Social Council, and has long-standing partnerships with several other UN agencies.
Read the latest news about URI and the UN.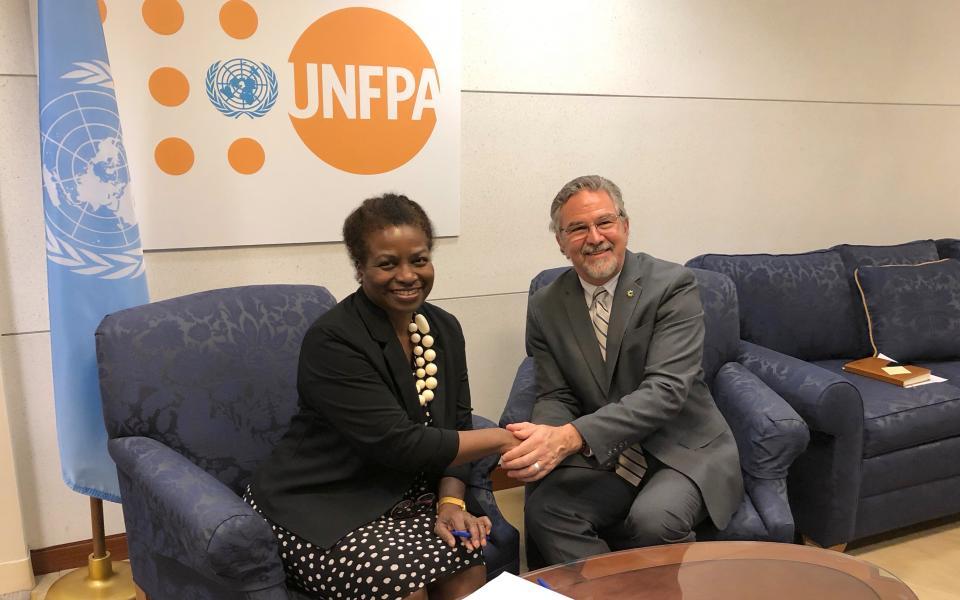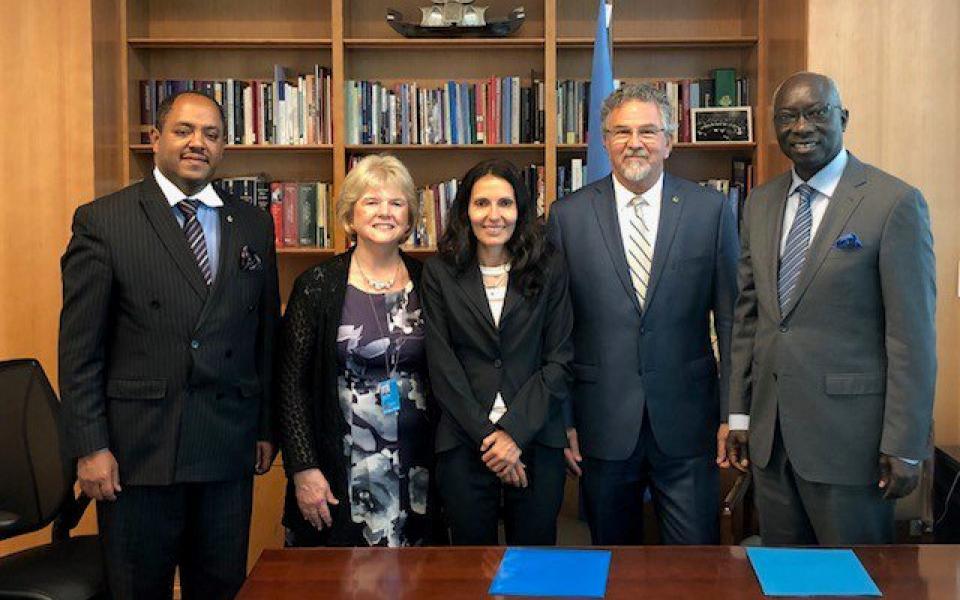 "We were intoxicated by a vision," the Right Rev. William E. Swing recalls. "If there was a United Nations, what about creating a United Religions?"
Over the decades, the connection between URI and the UN has flourished. URI's UN representatives provide an ongoing URI presence at the UN in New York City and Nairobi, and URI thought leaders have spoken at UN Assemblies on topics like nuclear disarmament, sustainability, and women's rights. URI also sends a yearly delegation of youth representatives to participate in UN events at the New York City headquarters. In 2015, URI was invited to join the 70th anniversary of the creation of the United Nations.
All over the world, URI Cooperation Circles celebrate the UN International Day of Peace and World Interfaith Harmony Week. In fact, several URI groups have won the World Interfaith Harmony Week contest, an international honor sponsored by His Majesty King Abdullah II of Jordan.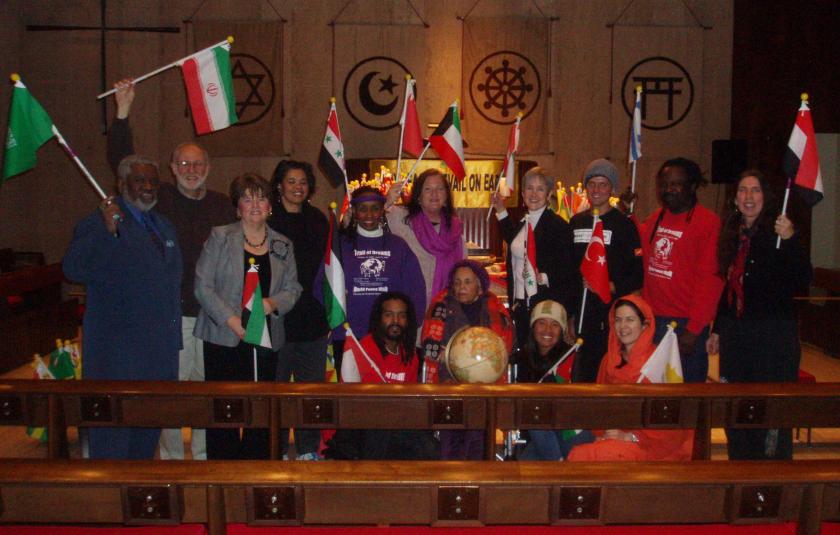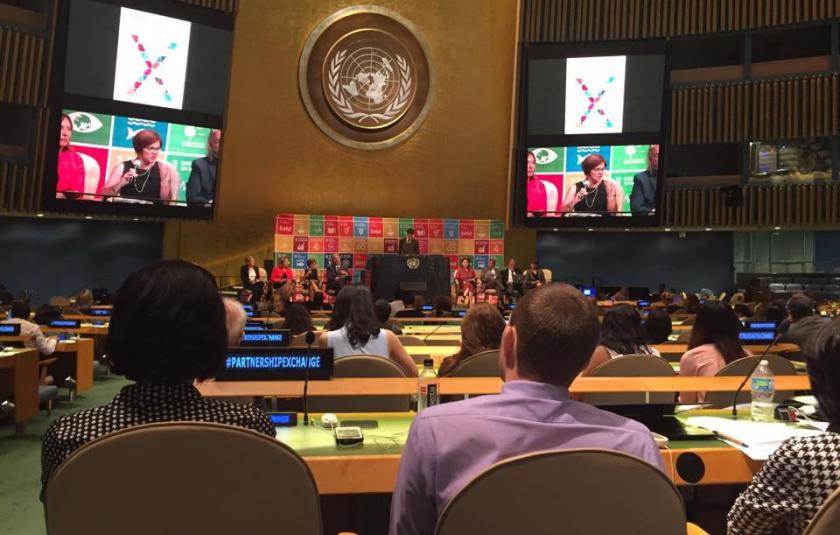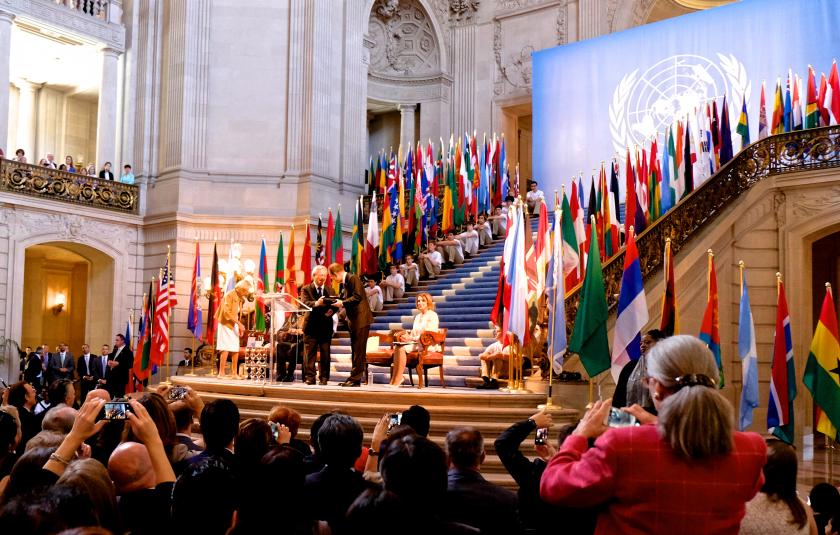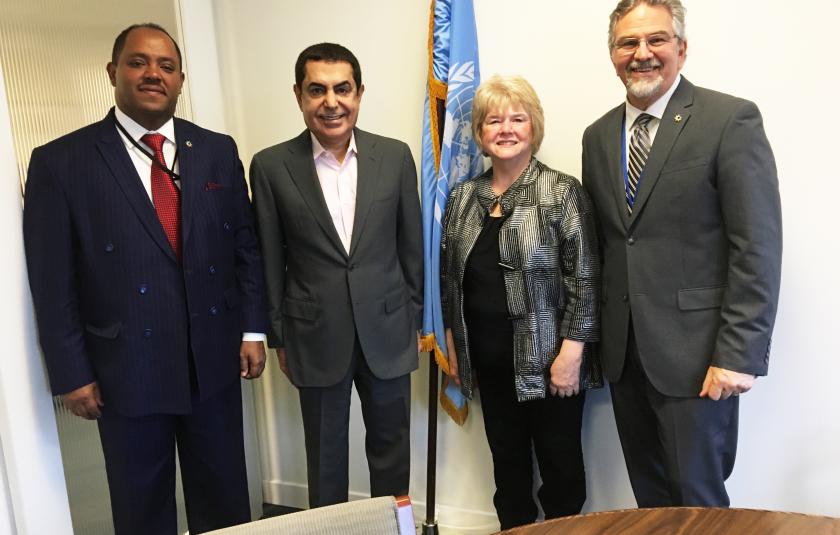 "We hope to build more formal partnerships which allow both our Cooperation Circles and regional offices to be in closer contact with UN agencies," the Rev. Victor Kazanjian says. "It allows the UN to see us as a partner in distributing materials to the grassroots, and allows us to be a partner in strategic policy work that affects the communities in which we work around the world."
The partnership between URI and the UN is especially fruitful because it embraces the specific strengths of each organization. Reaching people on a grassroots level has historically been a challenge for the UN, whereas URI excels at community education.
URI is able to get things into the hands of people at a grassroots level, and translate high-level policy statements into a context community groups find relevant and useful. At the same time, the reach and impact of the UN is a considerable advantage for smaller URI groups whose voices need amplification.
Monica Willard, URI Representative to the United Nations in New York, adds, "The URI presence at the United Nations and our grassroots programs around the world add spirit, focus, prayer, and multi-faith cooperation to help build strong communities and a more caring world."
For more information about URI and the United Nations, contact our URI Representatives Monica Willard and Mussie Hailu.