Working for an end to religious violence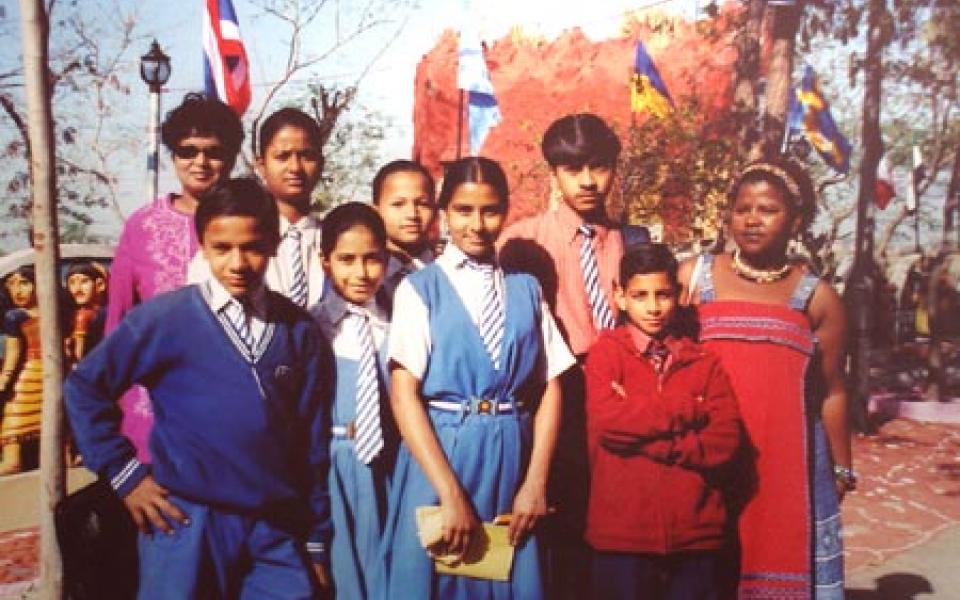 "Our purpose is to promote interfaith cooperation by fostering a culture of peace and nonviolence through education."
Traditions
Islam
,
Sikhism
,
Hinduism
,
Jainism
Location
Jaipur, Rajasthan, India
This CC instills moral and spiritual values through international programs focused on peace, non-violent action, and interfaith dialogue. They celebrate their success on occasions such as International Day of Peace, United Nations Day, and International Non-Violence Day.
On Jan 5, 2014, Anuvrat Global Organization (ANUVIBHA) organized the 8th International Conference on Peace and Nonviolent Action with the theme "Towards a Nonviolent Future: Seeking Realistic Models of Peaceful Co-existence." More than 170 people hailing from 20 countries took part in it. Those who came were highly committed people, who have long been dreaming of a peaceful world, a world not fragmented by narrow boundaries of caste, colour, riches, poverty, religion, or politics: a world where all live equally in dignity and happiness, a world free from exploitation, inequality, injustice and prejudices. They also hope that Mother Earth is no longer subjected to torture through over-exploitation of its resources by humans through their greed and unrestrained lifestyles. They were self-transformed and wanted to see others change their ways to save the planet.
Participants shared their visions with one another and after thoughtful deliberation issued the Jaipur Declaration in the form of a nine petalled flower of peace. Each petal consists of some abstinences embedded in small vows (anuvratas). "Anu" means "small" and a "vrata" means a "vow." Can the world be made better through these anuvratas (small vows)? This CC holds the view that this Declaration encompasses all the levels at which a change must occur. It is accompanied by illuminating notes by Dr. Thomas Daffern, director of International Institute of Peace Studies and Global Philosophy based in Scotland, who helped draft it. It was endorsed by all before it was circulated worldwide.