A South African society free of poverty, violence and HIV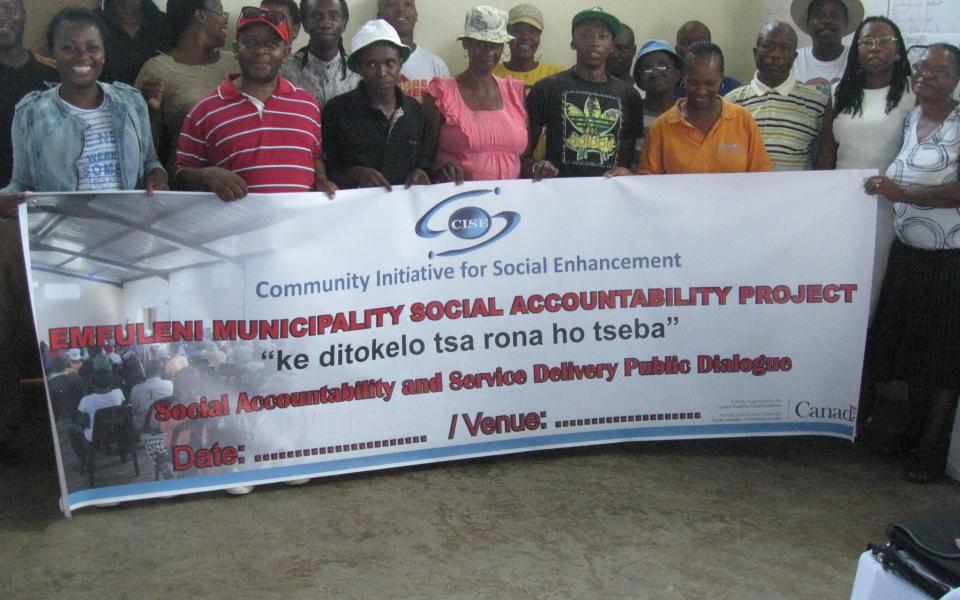 "Our purpose is to address issues of poverty, unemployment, climate change and environmental protection, as well as to provide support to people infected and affected by AIDS. We plan to do this through social behavioral change, communication and advocacy, strengthening community care services and life skills and promoting peace and human rights with particular reference to children and women's rights."
Sub-Region
Southern Africa
Location
Johannesburg, Gauteng, South Africa
Since 2009, Community Initiative for Social Enhancement (CISE) has embarked on different projects that have changed the lives of people in South Africa. One of the most memorable moments was during the 2010 World Cup hosted in South Africa. This was a time when an initiative called Goal Champaign on Quality Education for All emerged. CISE was one of the coordinating organizations from South Africa. They used the World Cup as a way to reach out to millions of people from across the world with messages promoting education, peace and unity. Since then, the organization was mandated to coordinate the formation of a National Education Coalition involving different NGOs working to promote the quality of education in South Africa. Their major future plans include continuing violence prevention by tackling issues of justice and impunity related to xenophobic violence, uplifting the lives of vulnerable people through social-economic empowerment initiatives and ending rape and violence against women and girls in South Africa.