Reinforcing existing spiritual links between different religious traditions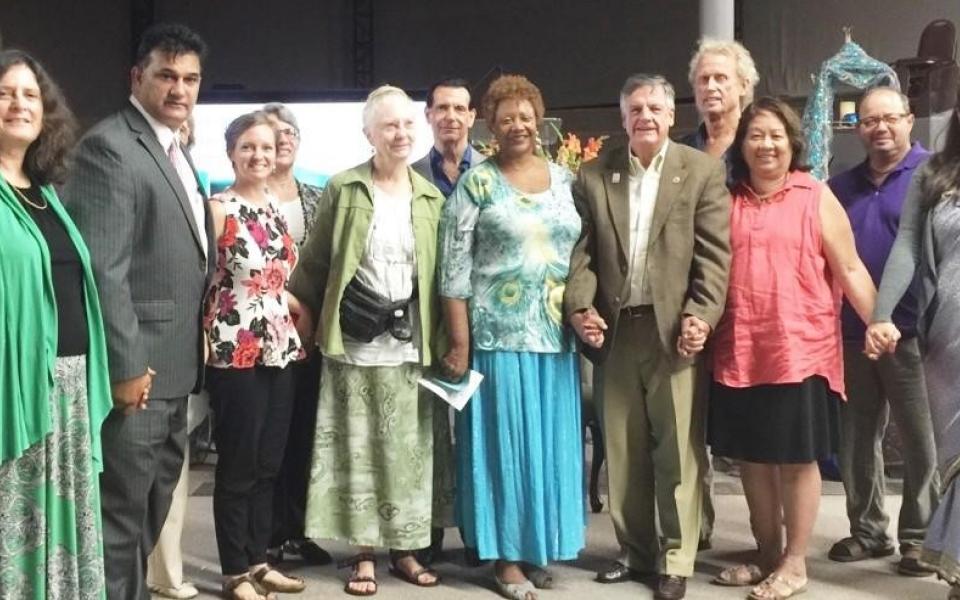 "Our purpose: to promote the exercise of faith and practice of religion in Culver City, California and adjacent areas; to cultivate a friendly cooperative and synergistic relationship between the city's government and religious communities; to build partnerships among the religious congregations to develop affective ministries for Culver City residents; and to work together for the benefit of the total community without compromising doctrinal values or beliefs."
Traditions
Baha'i
,
Buddhism
,
Christianity
,
Hinduism
,
Islam
,
Judaism
,
Sikhism
Sub-Traditions
Buddhist
,
Catholic
,
Christian Scientist
,
Lutheran
,
Methodist
,
Mormon
,
Presbyterian
,
Sikh
,
Sufi
Location
Culver City, CA, United States of America
Following some incidents of gang related violence at a high school in 1998, the City Council of Culver City, at the suggestion of Council Member Al Vera and others, thought it would be a good idea if the spiritual leaders of the community were summoned together to discuss ways that these problems could be addressed. Specifically, the City wanted to know if the houses of worship might be able to help by providing after school care - safe spaces where children could go after school until their parents returned home from work. Several programs were started, where then the Culver City Area Interfaith Alliance was born. This Cooperation Circle (CC) hosts events on various discussion topics from the point of view of their various faiths traditions: charities, fasts, conversions, and others. Members of Culver City Interfaith Alliance also collaborate with other organizations that are producing events in which they also support, such as "Peace Sundays" and a Martin Luther King Jr. Memorial Celebration.