Dedication to the welfare of vulnerable communities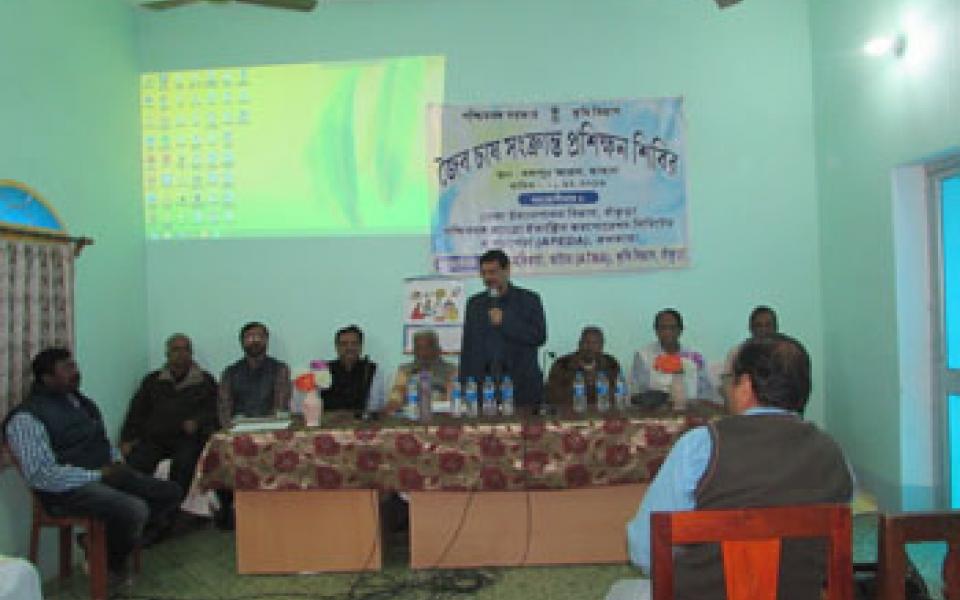 "Our purpose is to improve the quality of life of our community through sustainable development, spiritual awareness, and daily interfaith cooperation."
Traditions
Hinduism
,
Islam
,
Indigenous
Location
Bankura, West Bengal, India
Dalpur Sree Sree Gyanananda Saraswati Ashram is dedicated to the welfare and development of people in marginalized communities including tribal castes. They are committed to breaking down traditional cultural barriers, particularly for young women. Their members hope that marriages at an early age can be prevented, so that women can retain their motivation and inspiration to achieve some independence. Though their ashram is located in a rural area, they are trying to take their work to both the national and international level. They strive to cultivate a society with a greater conscience by encouraging cooperation and promoting respect and understanding for every way of life.