Interfaith harmony for sustainable peace and human development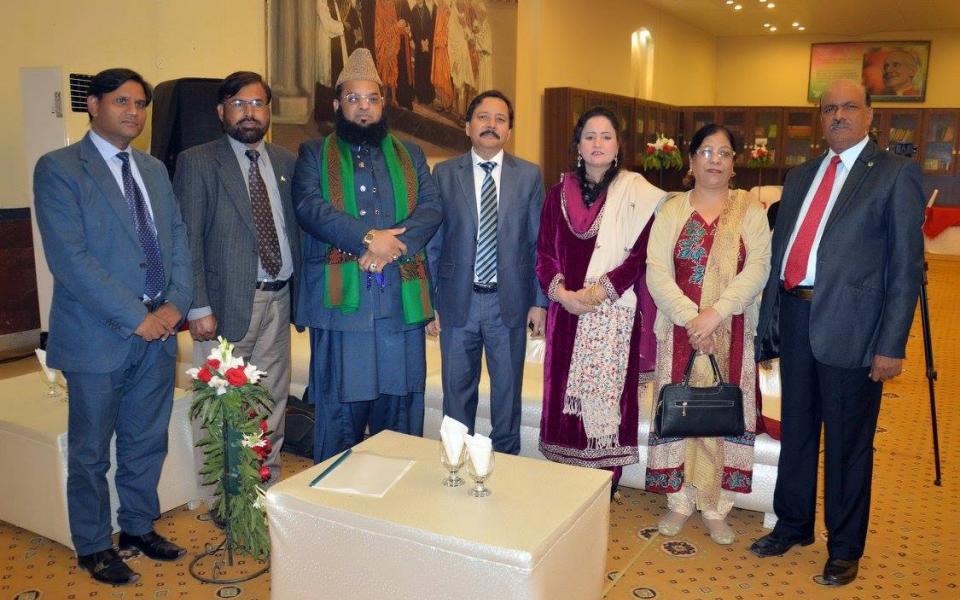 "Our purpose: to create interfaith harmony among religions for human development; to promote a culture of peace, human rights and justice; to celebrate the International Day of Peace, Interfaith Harmony Week Environment/Earth Day, International Women's Day, Mother's Day and Father's Day; to provide formal education to underprivileged communities; to provide technical skills, vocational training for women and girls, and computer skills for the youth and oppressed communities; to open a Music Academy and College for Youth; to design projects for poverty alleviation; and to start a TV program for promoting religious harmony and broadcasting peace and religious events and festivals."
Traditions
Christianity
,
Hinduism
,
Islam
Location
Lahore, Punjab, Pakistan
Global Mission Awareness has been in contact with URI in Pakistan even before the URI Charter signing. Members participated in the "Journey for Peace" from Karachi to Khyber to welcome the new millennium, IDP celebrations, International Women's Day, Rural Women Day, Interreligious Christmas celebrations and Iftar parties as well. By becoming a Cooperation Circle (CC), Global Mission Awareness plans to be in contact with other URI CCs around the globe to learn more about improving the environment, creating space for religious harmony in society and human development. Global Mission Awareness and 7Star TV organized the 15th Annual Grand Christmas Rejoicing Program on the December 13, 2013, in Lahore, Pakistan. This program was very unique in that it was an interfaith Christmas celebration. Many Muslim and Hindu religious leaders participated along with the National Muslim Famous TV & Radio Artistes, who rejoiced in Christmas songs. CC members are also planning to open a Music Academy and College for Youth.