The world is enough for all of us.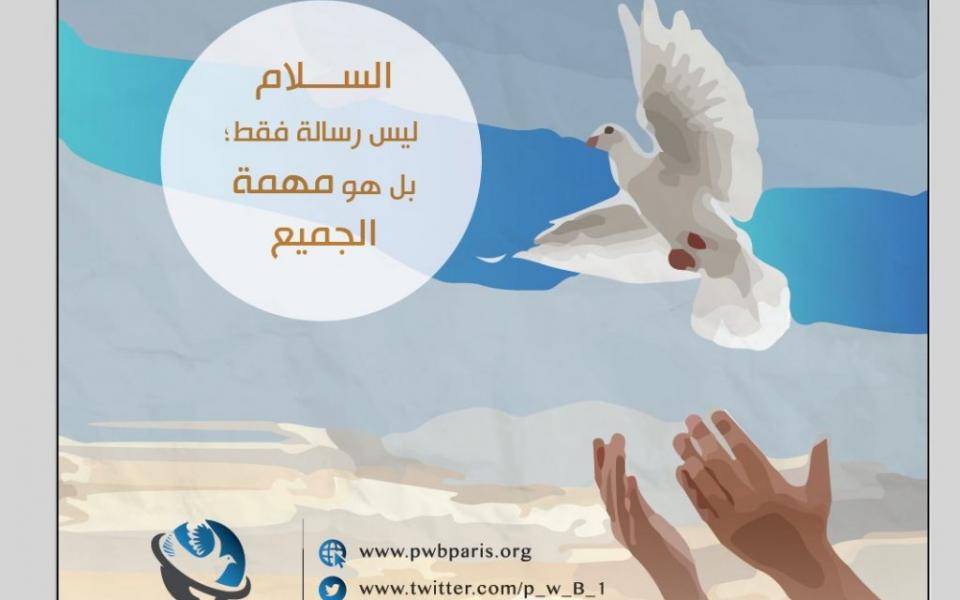 Our purpose is to achieve freedom, peace, security and respect for human rights in the framework of the new development that will build on the WHO Millennium Development Goals, and to work to help communities reach the peace that prevails.
Traditions
Unitarian Universalist
,
Buddhism
,
Christianity
,
Islam
,
Baha'i
,
Judaism
Global Peace without Borders was created by Mohammed AlArab, a well-known TV personality and journalist in Bahrain who has gathered together an impressive network of journalists, politicians, artists, celebrities and government officials to work collectively for peace, regardless of nationality or religion. They focus especially on the small and overlooked places, peoples and religions for full inclusion in the work for peace. While their focus seems to be in the Middle East, they have active network members and outreach in Southern and Northern Africa, Asia and the Pacific Islands. Members of Global Peace without Borders seek justice and democracy with a view to achieving sustainable development for all, promoting peaceful and inclusive societies for all and providing access to justice for all. They do this at all levels, building effective and accountable institutions, combating terrorism, extremism and trafficking, and violence against women and children. They aim to substantially reduce all forms of violence and related mortality rates everywhere, to end abuse, exploitation and trafficking in human beings and to combat diseases, epidemics and all forms of violence against and torture of children.