Equal respect for all religions.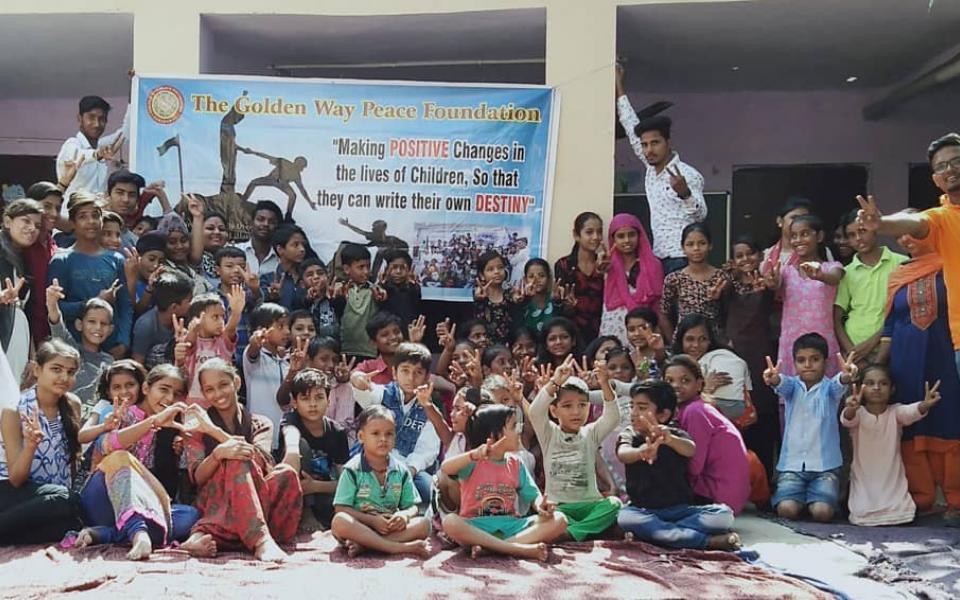 Making positive change in the lives of poor children so they can write their own destiny.
Location
N.I.T Faridabad, Hargano, India
Golden Way Peace Foundation, based in Faridabad, has been working at the grassroots level for eight years, building a child-friendly community and promoting children and youth as change agents by their actions and voices. Members have offered Peace Building Workshops and organized Awareness Programs like Ralios, Nukkad – Natak, etc. to build a child-friendly community. They understand that there is a chance of riots and conflicts in their diverse community in the context of India today. To avoid that situation, they are responding to developing an interfaith bridge strategy in community to promote "Dharm Sambhou" (equal respect for all religions).