Positive action shared by multicultural and interfaith groups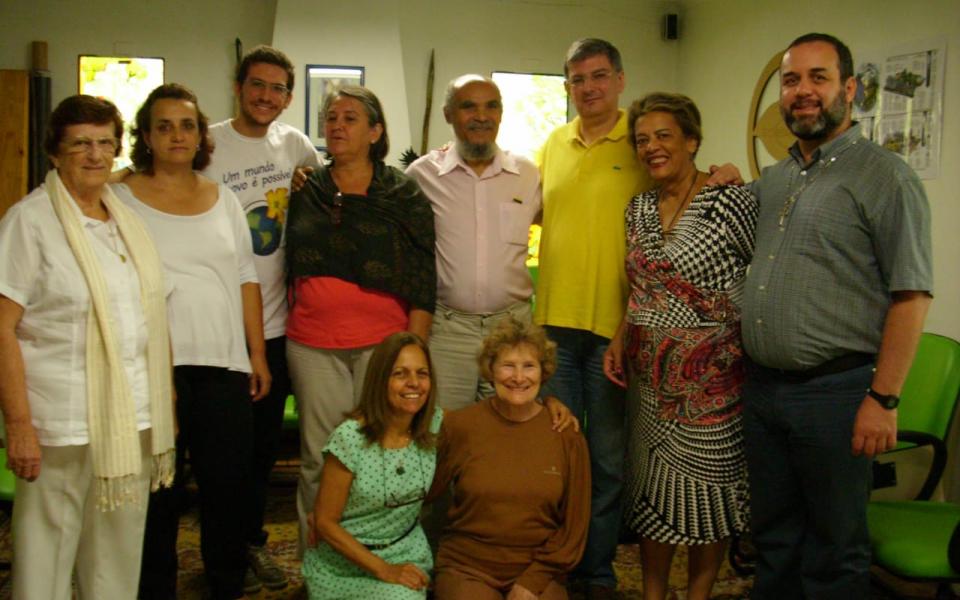 "Our purpose is to develop dialogue attitudes among religious and spiritual leaders in our city and share solidarity actions with the poor people among whom we live."
Traditions
Baha'i
,
Buddhism
,
Christianity
,
Hinduism
,
Indigenous
,
Islam
,
Judaism
,
Shinto
,
Spirituality
Sub-Traditions
African Orixi
,
Brahma Kumaris
,
Catholic
,
Hare Krishna
,
Lagao de Boa Vontade
,
Lutheran
,
Oomoto
,
Presbyterian
,
Spiritual Movement
,
Sufi
,
Tibetan
,
Umbanda
,
Vedanta
,
Zen
Location
Sao Paulo, Brazil
Grupo Inter-Religioso de Sào Paulo's dream is to foster a peaceful and constructive acquaintance between religions and spiritual groups, giving testimony for positive respect for diversity, and positive action shared by multicultural and inter-faith groups. In the process of revisiting the activities of their Cooperation Circle (CC), they are working to form new partnerships to facilitate the interaction of politicians with organizations working in cultures of peace. They also value URI's contribution and the spirituality of religious leaders as transforming forces in the social context. This is why they support the renovation of the ConPaz- Parliamentary Council on Culture of Peace in the Legislature of Sao Paulo. They are always paying attention to environmental issues and support UNISOES CC in the organization of the event "Ecologic View of a Sustainable and Peaceful Planet." They are also focused on educating youth on interreligious dialogue. In this sense, they work with the Taize community in Brazil on the Day of Trust, a youth meeting directed to youth focused on interfaith cooperation.