Seeing human beings beyond their religious and cultural identities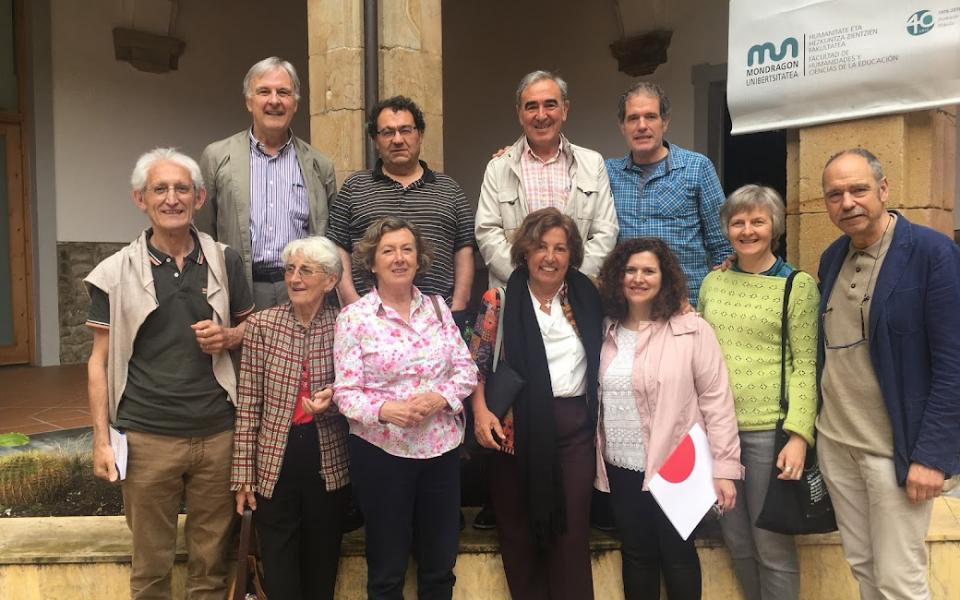 "Our purpose is to promote the encounter, the dialogue and mutual understanding of people of different spiritual and religious sensitivities."
Traditions
Baha'i
,
Christianity
,
Spirituality
Sub-Traditions
Catholic
,
Lutheran
,
New Conciousness
Location
Donostica,, Gipuzkoa, Spain
GUNE Cooperation Circle (CC) organizes discussions in Zumaia, Spain through weekend retreats that deepen their knowledge and ability to live together in a better way—through co-listening and reflex therapy, among others. During the summer, members take care of a hostel for pilgrims of the "Camino de Santiago." They also promote an interreligious network in the Basque Country. They would like to create a center of permanent encounter as well as a center of documentation from which they would know and promote a healthy coexistence of different religions and spiritualities.