Youth musicians furthering a culture of peace in the Middle East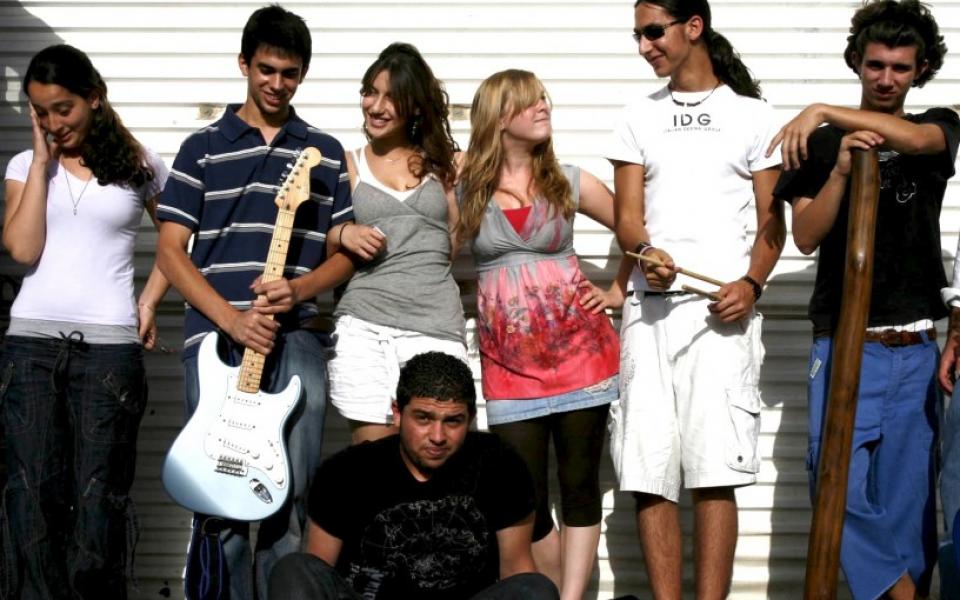 "Our purpose: to empower Israeli and Palestinian musicians; to create opportunities and spaces for musicians from both sides to work together; to hear each other and amplify our voices to the wider community; and to utilize music's power to influence the world around us."
Traditions
Spirituality
,
Christianity
,
Humanism
,
Islam
,
Judaism
Location
Jerusalem, Israel
Based in Jerusalem, Heartbeat is an international community of musicians, educators, and activists using music to build mutual understanding and transform conflict. Their major activities include:
1. The Heartbeat All-Star Band: Under the Fulbright award, 12 outstanding young musicians were selected as members of the Heartbeat Youth Ensemble, the foundation of the Heartbeat program. As Heartbeat grows to create more opportunities for young Israeli and Palestinian musicians to come together, this Heartbeat Band continues as their flagship program. The ensemble, featuring Jerusalem's most committed and most talented Israeli and Palestinian high school aged musicians, is an intensive year-round program. Through their musical partnership, these students share a unique opportunity to connect with the other side, build strong relationships, and develop a deep understanding of the world around them.
2. Berlin-Jerusalem Hip-Hop for Social Change Exchange: In May and June 2010 they brought together 16 German, Turkish, Israeli and Palestinian youth musicians, rappers and hip-hop artists for a week-long exchange in Jerusalem and then a week in Berlin.
3. Summer Camp: For 5-7 days Heartbeat's most committed young musicians come together for an intensive week of music creation, listening, and expression. Prominent Israeli and Palestinian artists offer workshops on song-writing, hip-hop, jazz improvisation, Eastern and Western music theory, and music's history as a force for change.
4. Battle of the Bands: A music competition for Jerusalem area youth musicians and ensembles.
5. Open Mic: HEAR. BE HEARD. This open stage event is open to all and takes place each month at the Willie Brandt Center in Abu Tor, Jerusalem.