Humanity and life as a living organism on Earth, regardless of nationality, race or religion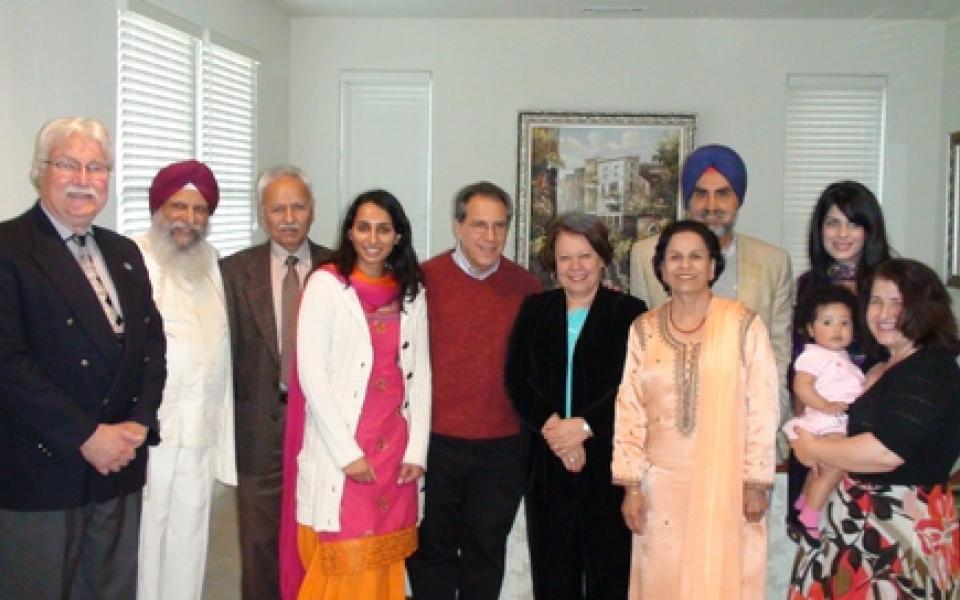 "Our purpose is to promote personal growth toward divine consciousness within and in relationship to one another, seeking harmony in the world."
Traditions
Buddhism
,
Islam
,
Sikhism
,
Judaism
,
Hinduism
,
Christianity
Location
Dublin, CA, United States of America
Ik Onkar Peace Foundation strives to promote peaceful conflict resolution, encourage economic and social justice, preserve planetary beauty and resources, and work toward peace. The name of this Cooperation Circle (CC) comes from the Punjabi words "ik" (one) and "onkar" (the Creator manifests itself in its creation)—which is the foundation of Sikh practice. Their trustees are from a variety of professional backgrounds and bring to the work their own experiences, as well as their lived reality of working in an interfaith, intercultural environment. They offer their gifts as services, designed to support the mission statement of the Ik Onkar Peace Foundation by providing: organizational consultation (fee based on ability to pay) to assist in the harmony, creativity and development of any community or inter- community organization; workshops to develop positive leadership within business and human service organizations; sacred spaces and events for intra-faith and interfaith dialogue and exploration of multi-cultural conflict resolution; and speakers to share the Ik Onkar experience and its network of local and global interfaith organizations. In addition, their organization feeds the homeless every winter in Concord, California for the past four years. They also have an international essay contest for two groups. One group is ages 14-18 and the second group is 19-25 years of age. This essay contest requires the participant's to answer a question regarding their faith and how their faith promotes peace and respect for different belief systems.