Working together to build a stronger Bangladesh for all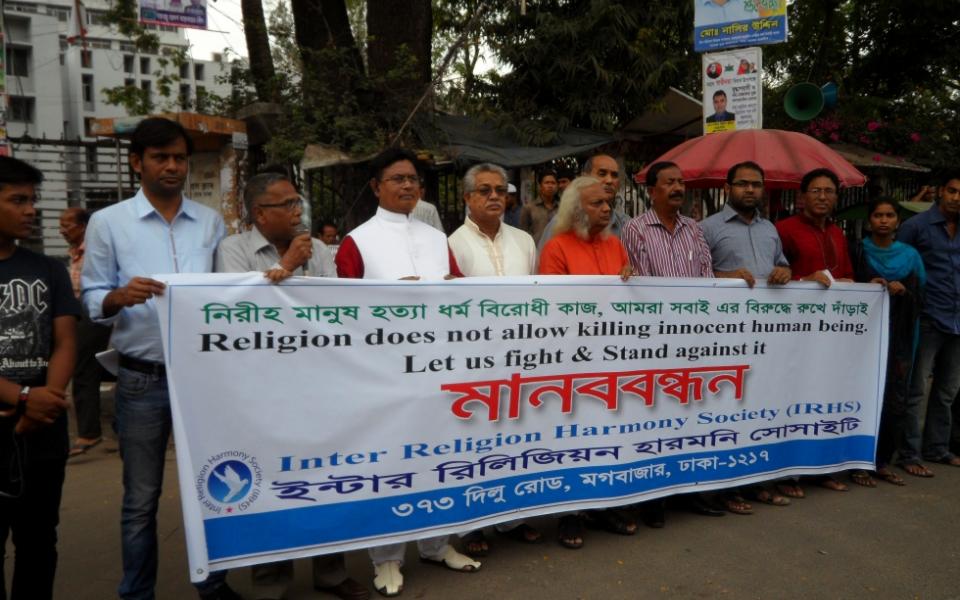 "Our purpose is to perform our activities to the best of our efforts in the interest of the masses—regardless of race, religion, color or nation—to promote inter religious harmony."
Traditions
Buddhism
,
Christianity
,
Hinduism
,
Islam
Location
Dhaka, Bangladesh
Members of this Cooperation Circle (CC) undertake and carry on: humanitarian or charitable programs for the poor and underprivileged people; innovating poverty reduction measures through research for outstanding and accelerated results; conducting non-formal literacy and life skills development programs for the outreach of children and adults; enhancing quality of education and training; creating concentrated measures against the impacts of environmental degradation and climate change through different programs; and building awareness through social movements against corruption, violence against women and children, and other social evils like dowry and discrimination.
Inter Religion Harmony Society is a government-registered organization (Regd no. S-11586/2012) organized in partnership with various government agency programs. The most highlighted among them are: Education for Children, the Campaign to Stop Violence on Women, and inter religious rallies and environmental awareness camps.