Bridging religious communities in Uganda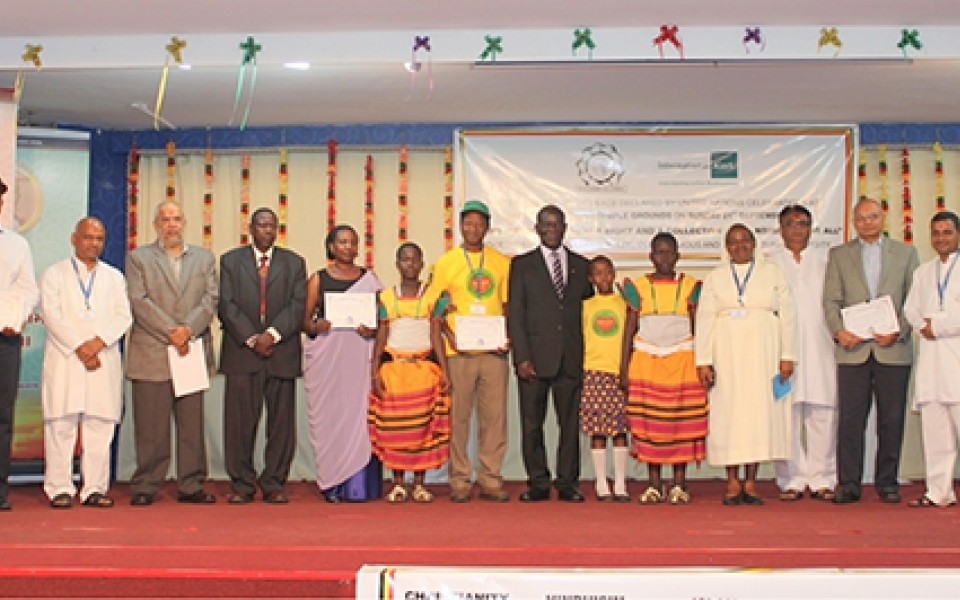 "Our purpose is to promote peace, inter-religious dialogue and activities to create a harmonious co-existence of cultures."
Traditions
Baha'i
,
Christianity
,
Hinduism
,
Islam
,
Sikhism
Inter-Religious and Intercultural Dialogue Programme (INTERDIP-UGANDA) was founded by Sr. Mary Gorrett Kisaakye in 1994. The Cooperation Circle (CC) is located in Uganda. INTERDIP is committed to promoting peace through inter-religious dialogue, peace-building activities, and the creation of peaceful and culturally harmonious co-existence. INTERDIP regularly carries out workshops in conflict resolution, and is also politically active by regularly contributing to legislation with the Ugandan parliament. The CC has participated in interfaith peace prayers during the International Day of Peace at Nakivubo Stadium organized by the URI office, and different peace marches that promote Christian and Muslim relations.