Interfaith awareness and understanding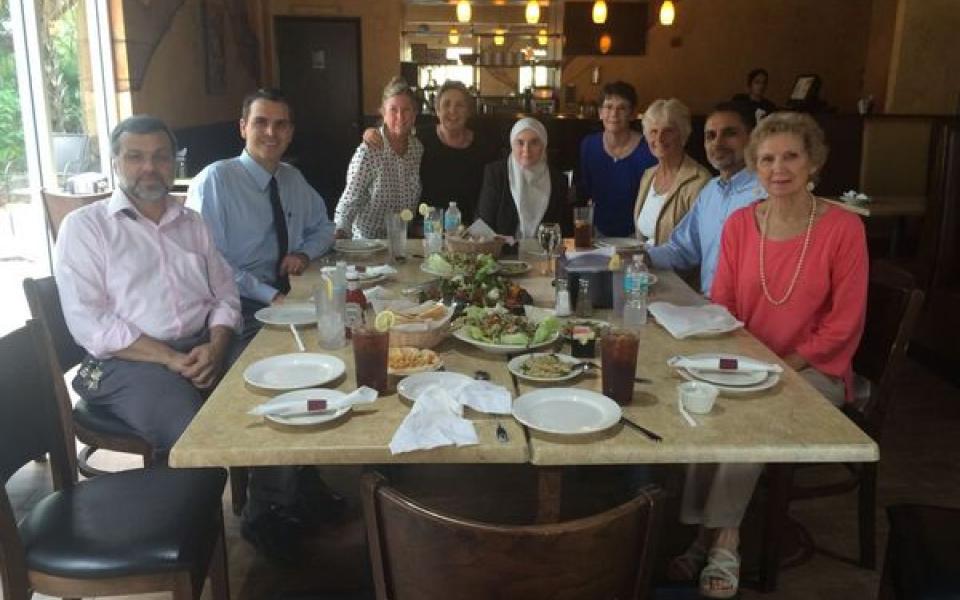 "Our purpose is to encourage interfaith dialogue and awareness by uniting people of different faiths in conversation over tea and coffee."
Traditions
Hinduism
,
Christianity
,
Buddhism
,
Islam
Location
Delray Beach, FL, United States of America
The idea of an Interfaith Café came from a group of people who dropped an interfaith clergy group and missed having conversations on cross-faith topics. Interfaith Café initiative started small and has grown to include a small group of leaders who coordinate events—the Interfaith Coalition. Participants meet every month. While the most memorable activity of this group has been the Interfaith Café, members have also brought people together for "Family Days" at the park, an "Interfaith Earth Day" and fairs—these actions have been impactful too. Participants are enabled to speak in a more inclusive way, and this spreads into the community. The group is finding ways to reach more people to help break down stereotypes and biases in all their forms, as well as help to grow a sense of understanding within diversity.