We mobilize neighbors to serve the community.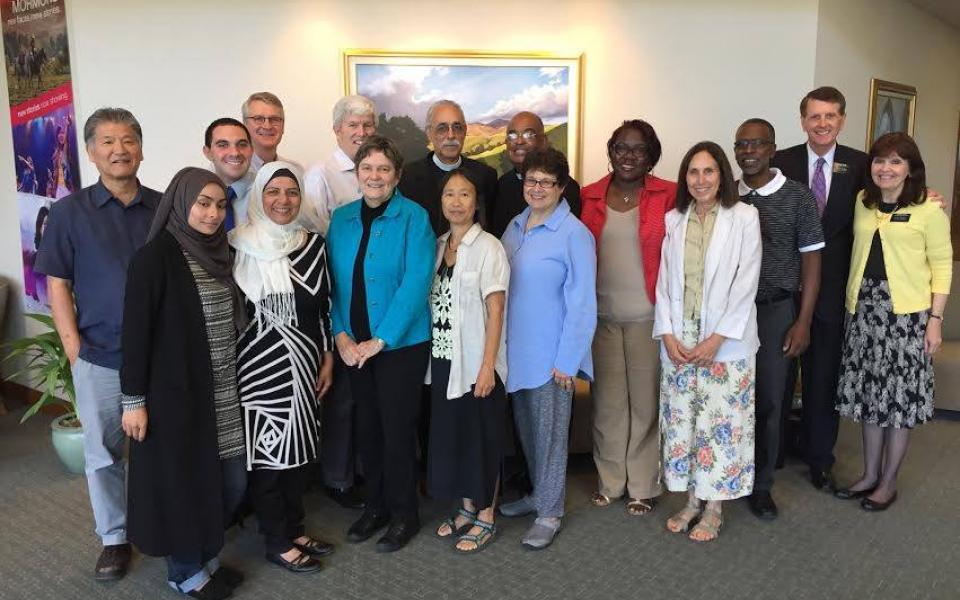 Promoting mutual respect, understanding and engagement among people of diverse faith traditions in Alameda County, California.
Traditions
Christianity
,
Islam
,
Judaism
,
Sikhism
Location
Oakland, CA, United States of America
The Interfaith Council of Alameda County (ICAC) is focused on promoting mutual respect, understanding and engagement among people of diverse faith traditions in the County through shared action. Members have been part of a movement in Oakland doing Environmental Social Justice work. They started with meeting in the church for the NO Coal program. The process built participation and fellowship among leaders of the different faiths and they decided to start the Interfaith Council. It is a large Council that gathers the 14 cities that comprise Oakland. The San Francisco Bay Area has become too expensive for lower-income or even middle-income people to afford the rents, let alone buy a house. Housing is a problem in the area, so Interfaith Council of Alameda County has developed projects to address the situation. One example is their Safe Car Park Program for students and unemployed persons who are forced to live out of their cars. While trying to transition them into permanent housing, through Safe Car Park Program, congregations offer their empty parking lots for people to stay overnight in their cars. ICAC provides fencing, lighting, restrooms, a shower and laundry truck, and security from 7:00pm to 7:00am. Another highlight of their work is Census 2020: Each U.S. Census (every 10 years) determines how Congress allocates money to programs such as those for the needy, young children and seniors. It also determines Congressional representation by state. ICAC has partnered with Allen Temple Baptist Church and the Jewish Community Relations Council to apply for a grant to focus on counting immigrants and seniors in Alameda County (where the largest city is Oakland, CA). Interfaith Council of Alameda County also has a Rapid Response Desk. In these days of religiously-motivated violence, ICAC has set up a Rapid Response team to respond in solidarity to these events, including showing up at congregations to help in their time of need. With this project they are able to bring people together and work with the idea of reaching out.