JPB promotes transformational, person-to-person encounters among the peoples of Jerusalem, the United States, and the Holy Land.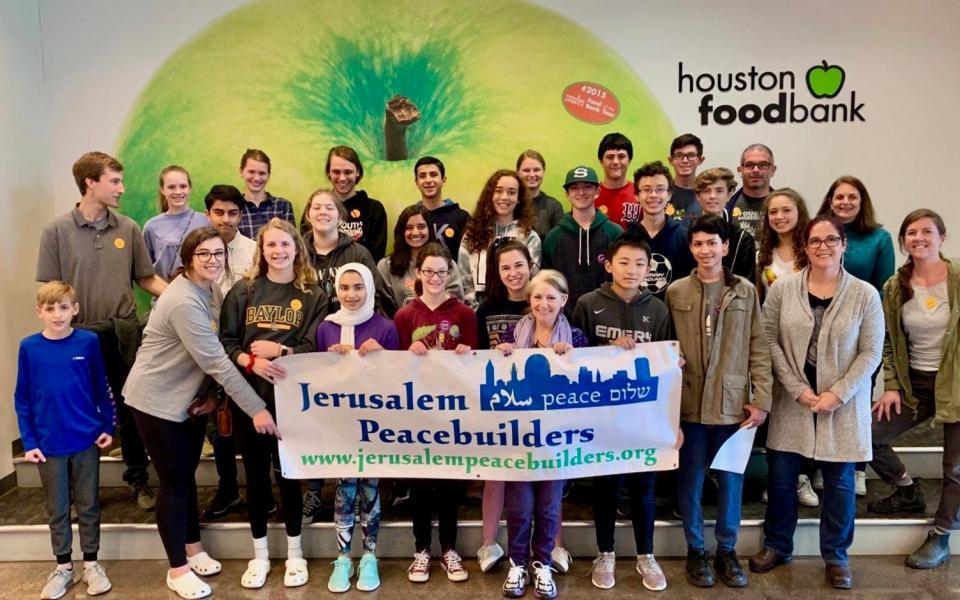 Jerusalem Peacebuilders (JPB)'s purpose is to foster a new Abrahamic family of Jewish, Christian and Muslim leaders who are committed to each other and to building peaceful and just societies in Israel, Palestine and the United States. This will empower members of this intentional family with skills, relationships, and support to be effective leaders, active societal change-agents and peace-builders.
Traditions
Agnostic
,
Atheist
,
Christianity
,
Islam
,
Judaism
Sub-Traditions
Anglican
,
Armenian
,
Baptist
,
Conservative
,
Episcopal
,
Non Denominational
,
Nontheist
,
Orthodox
,
Protestant
,
Reconstructionist
,
Reformed
,
Sunni
Location
Brattleboro, Vermont, United States of America
Jerusalem Peacebuilders (JPB) is an interfaith, non-profit organization with a mission to create a better future for humanity across religions, cultures, and nationalities. Integral to that mission is the belief that the future of Jerusalem is the future of the world. JPB's interfaith programs focus on uniting Israelis, Palestinians, and Americans and providing them with the opportunities, relationships, and skills they need to become future leaders for peace in the global community. A passion for peace drives their mission and partnerships power their program. The idea for JPB took root on the 10th anniversary of the terrorist attacks of Sept. 11, 2001. Having served at St. George's Cathedral in Jerusalem, founders Reverend Nicholas and Dorothy Porter felt these attacks brought new urgency to the timeless call for peacemaking in the Holy Land. They held the first Leadership Program in Brattleboro, VT in July 2011. Following the success of the first program at Acer Farm in 2011, JPB created a multi-year peace education program for Israeli, Palestinian, and American teens. In the fall 2012, JPB successfully integrated a Houston-based beginner peace education program with teens entering the program at age 13. This was soon followed with a 2nd year intermediate camp; with the Brattleboro Leadership Institute for participants in the 3rd year of the program. Through the JPB Junior Counselor program, JPB graduates become counselors in the programs to further strengthen and develop their leadership and peace-building knowledge and skills. Jerusalem Peacebuilders now oversees four youth leadership programs of successive levels in Texas, Connecticut, and Vermont. Each camp runs over the course of two weeks and provides the individual campers with leadership skills, personal dialogues, guest speakers, and a faith-based component. The success of the program relies on the family atmosphere, the carefully selected small group, and the emphasis on religion and faith. Participants become immersed in the themes of the program and begin to embark upon a journey of transformation they will never forget. Participants in the JPB program are an extraordinary group of carefully selected young people. Their commitment to bringing peace to their communities is so strong that they have been actively engaged in the program for at least one year before attending one of JPB's summer programs. This dedication is evident in their avid desire to acquire the tools that will allow them to shine as leaders in forging a peaceful society in Jerusalem and across the Middle East.