Creating unity among diverse faiths in the Visayas and Mindanao Philippines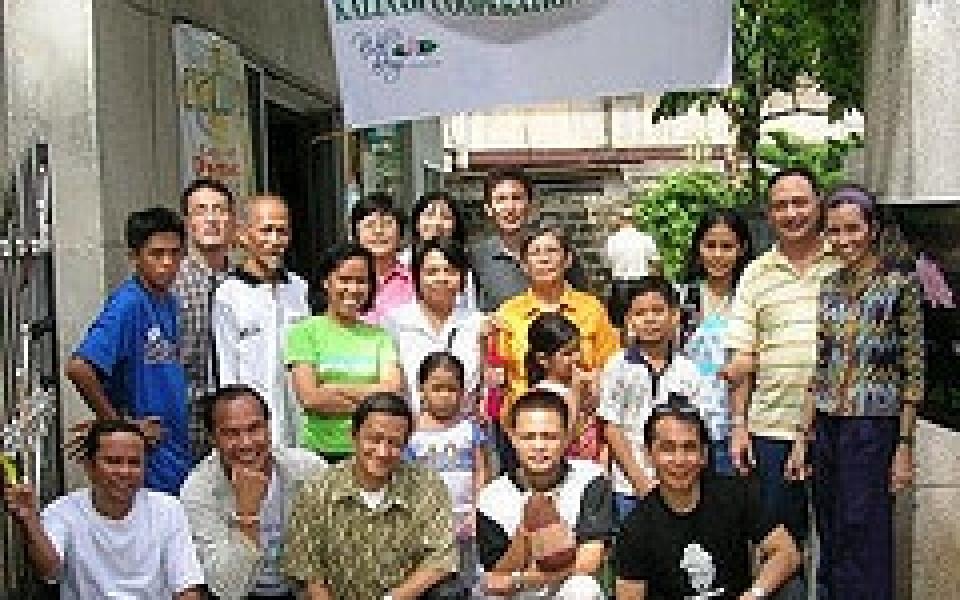 "Our purpose is to empower interfaith communities through the promotion of peace, harmony and healing of the earth."
Traditions
Spirituality
,
Baha'i
,
Christianity
Sub-Traditions
Brahma Kumaris
,
Ananda Marga
,
Catholic
Location
Cebu City, Philippines
Sharing in the vision of URI, members of Kalinaw—meaning "peace" in the Cebuano language—deepen their knowledge and understanding of the various faiths through rituals and celebrations and by promoting health and well-being with spiritual awareness. With regular monthly meetings, this Cooperation Circle (CC) engages in advocacy work for environmental concerns and establishes relationships with other organizations and like-minded faith groups. The CC also organizes interfaith concerts, like the Celebration of Life and International Day of Peace celebrations at the University of Cebu campus, and promotes Peace and Good Citizenship Month which started in September 2009. The CC also focuses on gender empowerment and poverty alleviation and values education, livelihood programs and participative governance. Together with the local government, Kalinaw CC launched an Interfaith Sector in Cebu, and collaborated with the Office of Muslim Affairs on different programs like the Koran Reading Contest, among others.