Integration among Filipino people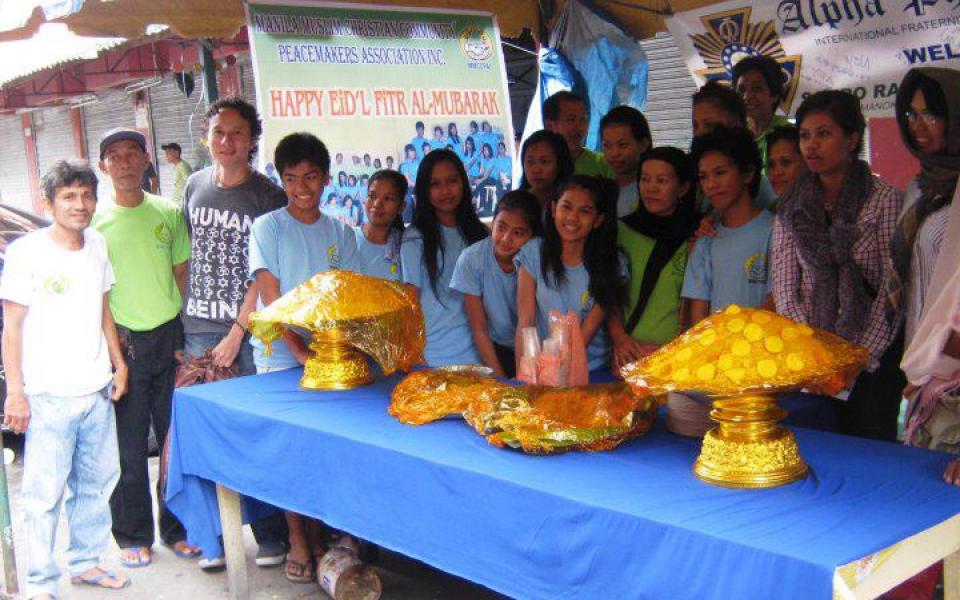 "Our purpose is to engage in interfaith as part of our livelihood."
Traditions
Buddhism
,
Islam
,
Christianity
Location
Manila, D III, Philippines
This Cooperation Circle (CC)—formed by 80 elders and 120 youth from Christian, Muslim and Buddhist communities—is working to have integration among Filipino people. Their members are people who care to gather and pray for peace in the whole world. As members of URI, they engage in activities like encouraging jeepney drivers to become friends among themselves despite a history of quarrels due to competition of getting passengers on the road. They have also been able to help those who intend to work overseas through technical training. They hope that what they have achieved over the years will impact the diverse people within their communities in the city of Manila.