An online platform committed to realizing peace in the Middle East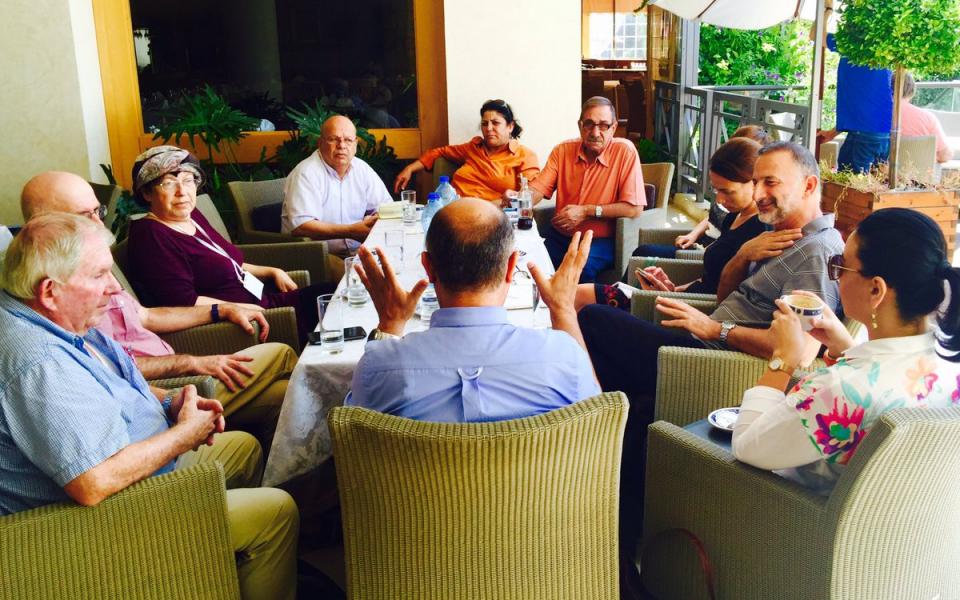 "Our purpose is to promote a network for peace."
Traditions
Christianity
,
Islam
,
Spirituality
,
Judaism
Sub-Traditions
Sunni
,
Catholic
,
Orthodox
,
Druze
Location
Tel Aviv, Israel
MEPEACE (Middle East Peace) is an online network that brings peacemakers from over 18,000 cities online together, committed to realizing peace in the Middle East. The website (mepeace.org) was designed to: realize peace online and on the ground; empower people with information and inspiration; and create momentum for peace using innovative social networking technology. Peacemakers from Israel and Palestine, as well as the US, UK, Egypt, Jordan, Lebanon, Syria, Iraq and Iran participate. Online, their web platform enables individuals and organizations to share and find information. On the ground, members create community-building encounters, provide activist leadership training, and offer technology consulting to other peace organizations. This Cooperation Circle (CC) has been called the "Facebook of Peace."