Creating a peaceful environment to see a better community for all mankind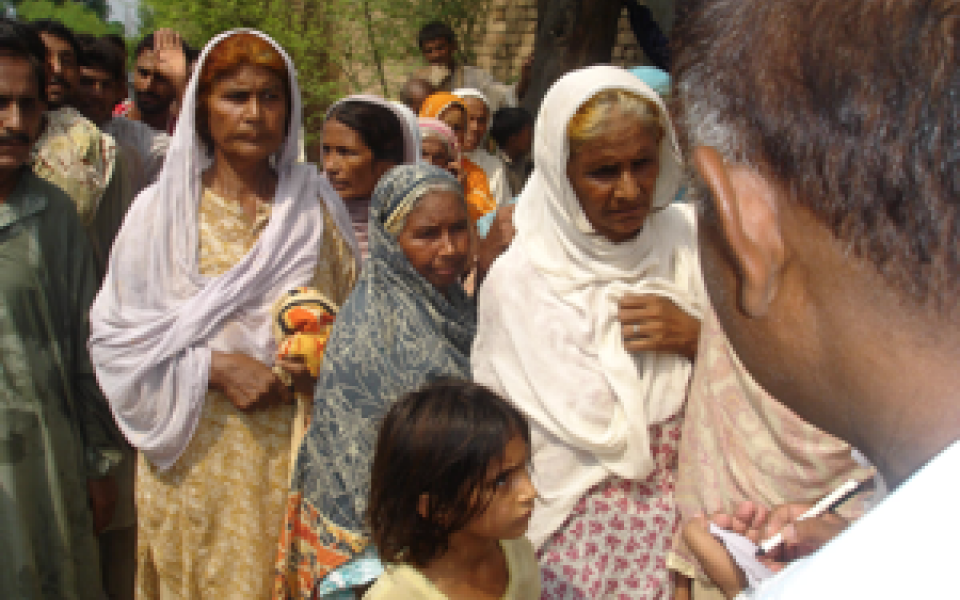 "Our purpose: to promote peace and harmony among religions; to develop mutual understanding among all mankind; to motivate the community by sharing to resolve issues; to develop a culture of peace and development within oppressed communities; and to work for education and health for children and women."
Traditions
Islam
,
Christianity
,
Cultural
,
Hinduism
Location
Lahore, Pakistan
Peace and Development Foundation Cooperation Circle (CC) conducts interfaith dialogue sessions between Christians and Muslims in Pakistan, especially after incidents such as those that took place in Gojra and Korian villages. Members help victims during traumatic times and support them emotionally as well as financially, providing them with food and household items. This CC also helps and supports people affected by disasters caused by extremist movements in Pakistan. They conduct medical camps in slum areas, develop basic health programs, and educate women about breast cancer. Members also educate children and encourage youth in healthy pursuits like volunteer work. This CC organizes inter-religious activities and awareness campaigns for peace.