We involve our community in the process of peace through local problem-solving.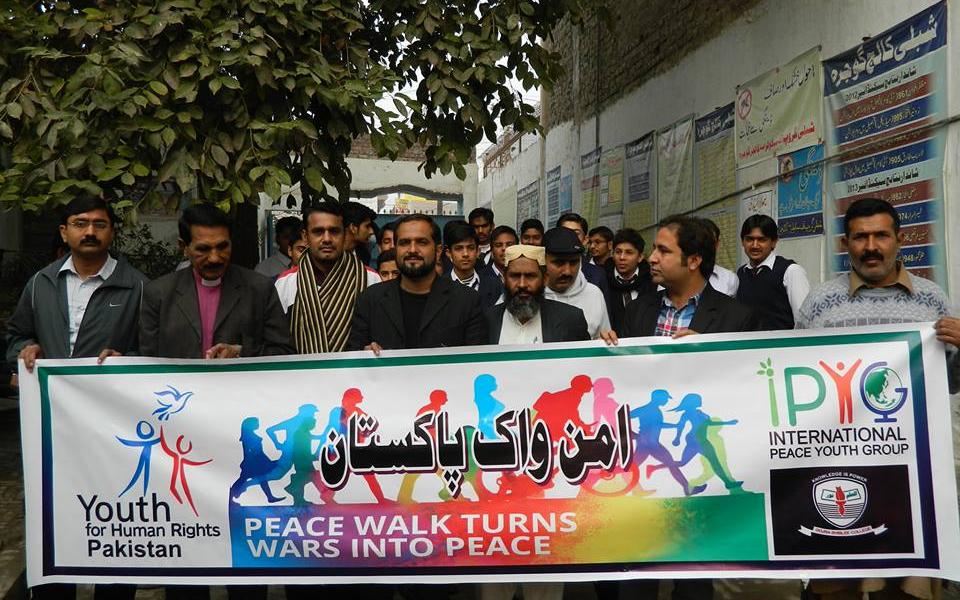 Our purpose is to promote the message of human rights—dignity and respect for people of all nations, creating cooperation and peace.
Location
Gorja, Toba Tek Singh, Pakistan
Youth for Human Rights Pakistan (YHR-PAKISTAN) was formed by a group of youth volunteers across Pakistan in 2009. The mission of Youth for Human Rights Pakistan is to create an enabling environment for participatory governance and sustainable collective action for peace, human security and regional cooperation at the South Asian level, through organization of the marginalized sections of society and development of their capacities. Youth for Human Rights Pakistan (YHRP) works with women, youth and children. It has its own Women and Youth groups, which are working on different issues including peace building. The groups have been participating in programs for International Youth Day, Women's Day, Peace Day, and Health Days, as well as participating in theatre trainings and theatre shows on different issues. The most memorable moments are when the group has its Iftar party; both communities sit together and have sharing, which leads to positive thoughts and collaboration among religions.
YHR-PAKISTAN also imparts advocacy skills to young people of Pakistan and raises awareness amongst the youth and multi stakeholders to advocate for their rights. YHR-PAKISTAN aims to create a forum of dialogue discussion and cooperation for young people on Human Rights, including sexual reproductive health and rights, civic education, peace and intercultural harmony in Pakistan.