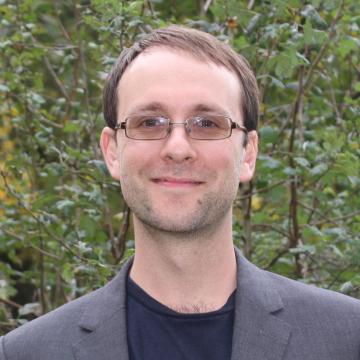 Associate Director of Global Programs
Matthew has a background in media production and has worked on diverse projects from corporate videos for businesses to broadcast drama with the BBC. He has been involved in youth and community work in the UK for many years, in both interfaith and Catholic contexts. He has a keen interest in social justice activism and the experiences and struggles of young people in the world of work.
Part of a generation that established URI's dedicated focus to supporting the leadership of young people, he served as Youth Program Coordinator for a decade, while also taking on other Global Programs duties supporting regions in their work. With youth support under Sarah Oliver's leadership, Matthew now also works on grant-writing and special projects.