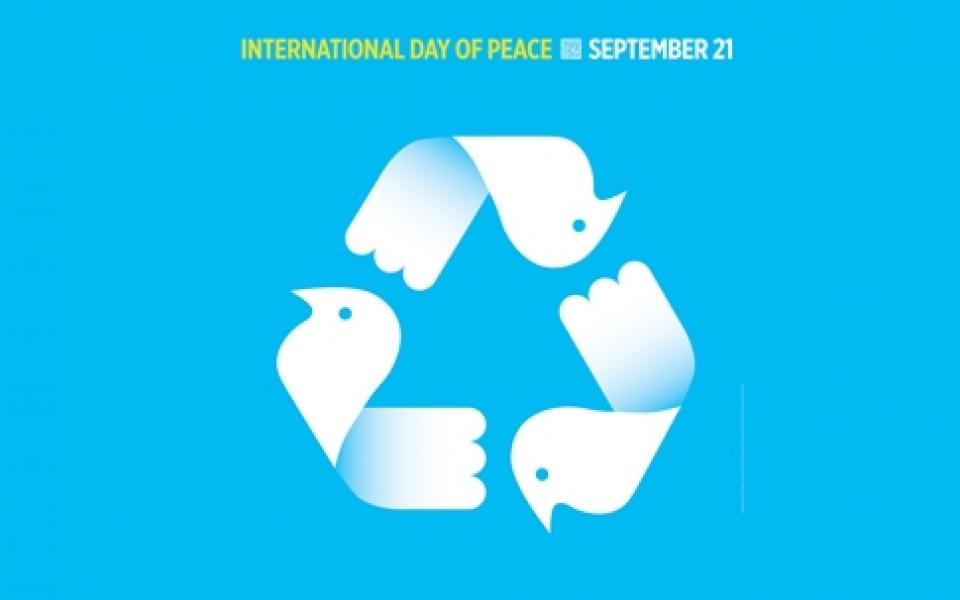 In the spirit of "Sustainable Peace for a Sustainable Environment," the theme of this year's United Nations International Day of Peace, the Environmental Satellite Cooperation Circle announced the recipients of the 2012 Environmental Seed Grants on this year's Peace Day, Sept. 21.
The Environmental Satellite CC is one of the United Religions Initiative's 550 member Cooperation Circles located around the world. The Environmental Seed Grants, now in their second year, are made possible through a gift from a California philanthropist committed to environmental protection and innovation.
The grants support awareness raising, education and training programs, individual projects and longer term programs carried out by Cooperation Circles in their local communities.
Twelve grants were awarded this year for projects in India, Uganda, Malawi, Palestine, Morocco and the United States. A total of 20 CCs are involved with CCs working collaboratively on several of the projects.
Projects in India include enhancing sustainable livelihoods for tribal people in the Bankura District of West Bengal; an innovative eco-awareness education program together with the planting of trees and medicinal plants in Kerala; and awareness raising and environmental action by primary school youth in Jharkhand through plantings along a highly-polluted river.
Ugandan projects include promoting environmental education through environment clubs in schools in the Kampala, Mukono and Wakiso districts and a reforestation program to mitigate the local impacts of climate change and preserve livelihoods of peace in Eastern Uganda.
Grants to three Malawi projects will support the establishment of tree seedling nurseries and seedling distribution for ecological restoration and to counteract climate change; the removal of sanitary waste and rubbish along roads and river banks and planting of trees and lemon grass along mountain rivers and streams in Bangwe Township; and the establishment of a tree seedling nursery for reforestation of the Likhubula River bank, together with promoting backyard gardening in a low-income township of Blantyre District.
Two grants to the Middle East and North Africa (MENA) region of URI include one that will create green space, plant olive trees, and create a youth movement linking peacebuilding and the environment in the city of Tiflet, Morocco, as well as a program involving seven Palestinian CCs in creating a multilingual (Arabic and English) Environment Awareness Encyclopedia website plus a competition for the best photos, cartoons, and environmental awareness program designs, which will be distributed throughout the MENA region.
Finally, two projects to be funded in the United States include one in South Florida that will develop educational materials and training programs for community groups on climate change and ocean acidification and a project in the rural community of Cottonwood, Alabama, to educate local groups about the hazards of burning trash, especially plastics and other hazardous materials, as well as bringing faith-based groups together for a shared practical experience of building an earthen outdoor pizza oven.
These grants are for periods of up to one year, and progress and final reports will be posted on the URI Web site in the coming months.
Cooperation Circles Involved