Living in sacred relationship with the natural environment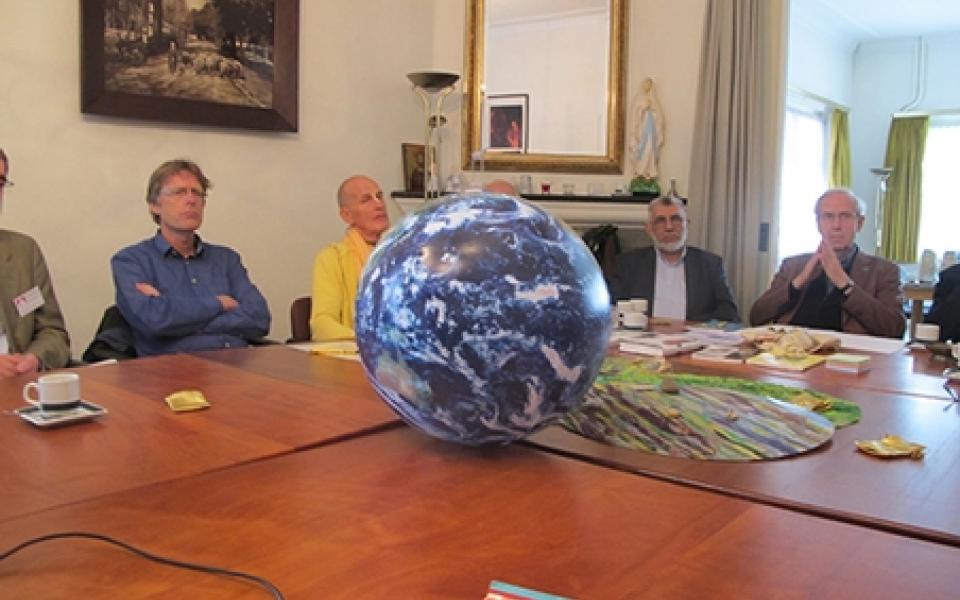 "We envision a just and joyful Earth community and we are committed to realizing a world where people of all faiths will live in harmony and equality. Our purpose is to create wise environmental grassroots and global partnerships to aggregate, amplify, and catalyze moral imperatives among all traditions to live in sacred relationship with the natural environment and the community of life. To accomplish this, we will develop and implement programs and activities wherein participants will experience communion with all life and unity within the diversity of the world's religious faiths, spiritual expressions, and indigenous tradition."
Traditions
Spirituality
,
Judaism
,
Buddhism
,
Christianity
,
Humanism
,
Hinduism
,
Earth Based
,
Indigenous
,
Islam
Sub-Traditions
Inter-spiritual
,
Buddhist
,
Christian Scientist
,
Episcopal
,
Presbyterian
,
Quaker
,
Ethical Humanist
,
Vaishnau
,
Wiccan
,
Native American
,
Methodist
,
Pagan
,
Interfaith
,
Rastafarian
,
New Thought
,
Yoga meditation
,
Religious Science
Location
San Francisco, CA, United States of America
Their name, the "Environmental Network Cooperation Circle (CC)," has two meanings. First, it reflects their origin as a former satellite of the URI President's Council. Second, it reflects their role, going forward as a multi-regional CC, in striving to encircle and provide support to the entire URI "constellation" (of councils, committees, CCs) so that URI can more fully realize their shared commitments under the URI Charter to "create cultures of peace, justice and healing for the Earth and all living beings" (Statement of Purpose) and to "act from sound ecological practices to protect and preserve the Earth for both present and future generations" (Principle 10).
As such, the Environmental Network CC:
(1) gives support to those CCs already working on environmental issues and ecological sustainability and encouragement to CCs wanting to become more involved.
(2) serves as a point of connection and, where appropriate, coordination among CCs and across the URI network on matters of broad international or regional concern.
(3) serves as an environmental resource to the global URI network and the hub office as, for example, in helping identify appropriate resources and other content for posting on the global URI website and by way of postings to the URI contacts and discussion list serves.
(4) speaks out as an interfaith moral voice on significant issues of ecological and environmental health and well-being.
(5) on especially pressing issues of global concern, is a resource to the Global Council so that it may speak as a moral voice for the entire organization.