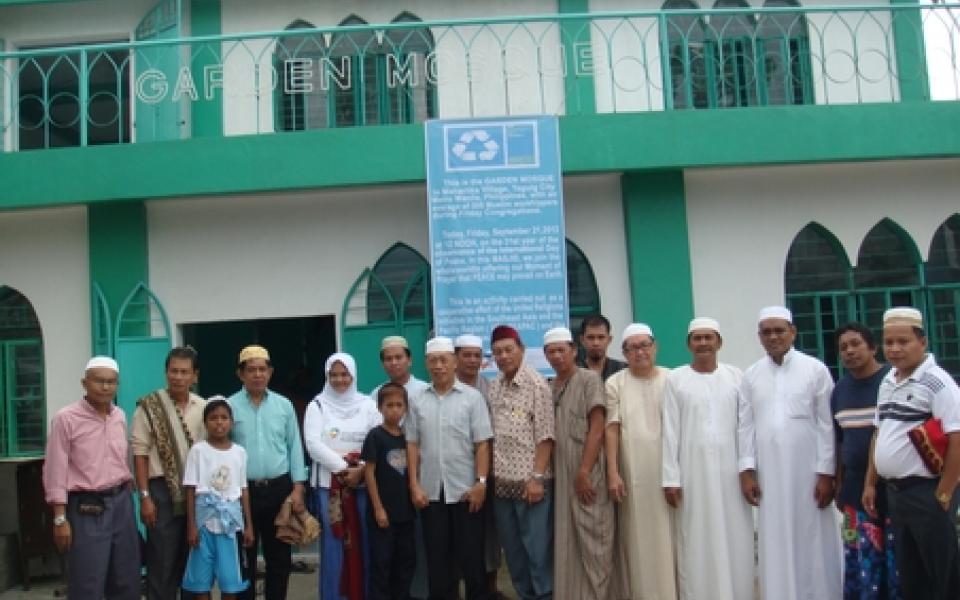 "It's important that people from throughout the world can come together and focus on peace," said the Rev. Canon Charles P. Gibbs, Executive Director of the United Religions Initiative.  "That coming together is the beginning of a process of building relationships and building a community that can bend the world toward peace."
The shared moment of global peace was one of many events URI and its network of more than 550 member groups celebrated in recognition of the International Day of Peace.  The annual event was established by the United Nations in 1981 as a day of ceasefire – and an opportunity for individuals, organizations and nations to promote peace through practical actions.
Those actions included a peace procession by more than 600 volunteers and a "love feast" at the Karickam International Public School in Kottarakkara, India; a recitation of the "World Peace Prayer" with members of the Interfaith Settlement in Cleveland, Ohio; and a series of lectures and events on the topics of interfaith dialogue and cultural diversity in Alexandria, Egypt.
Other actions included a gathering of more than 500 people at the Garden Mosque in Taguig City, the Philippines (pictured above).  In addition, URI's Environmental Satellite CC named 20 Cooperation Circles in India, Uganda, Malawi, Palestine, Morocco and the United States as recipients of this year's Environmental Seed Grants.
URI and its global network of interfaith Cooperation Circles have been closely associated with the International Day of Peace for more than a decade.  This year, those events included a student observance and ringing of the Peace Bell at United Nations Headquarters in New York City. 
URI is also continuing to work with the Web site Push4Peace.org, challenging its members to respond to the question "What Will You Do For Peace?" by sharing their acts of peace online between Sept. 21 and Dec. 21, 2012.
The theme of this year's International Day of Peace – "Sustainable Peace for a Sustainable Future" – was in keeping with the United Nations Conference on Sustainable Development, held earlier this year in Rio de Janeiro, Brazil.  The theme acknowledged the root of many conflicts in the struggle for natural resources, and the central role of good resource management in building a sustainable peace.