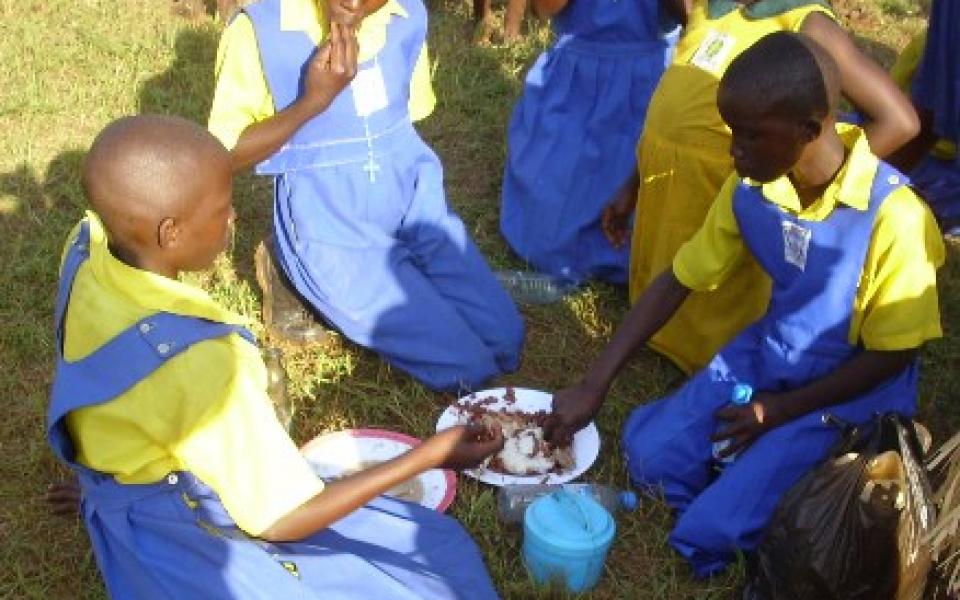 I bring you greetings and love from our rural children's peace clubs and team at African Youth Peace Initiatives - Uganda.
As we draw nearer to the Christmas festive season - around this time, thousands of children in the countryside-deep rural communities are walking back home exhausted after a long year of endurance, sacrifice and persistence at school.
According to a vulnerability assessment conducted by our team, children and teachers in these rural schools and communities hardly get opportunities to get together in recognition of their service, excellence and to celebrate achievement and hard work in school.
It's upon this background that I graciously seek for your personal or family organizational generous contribution and support to our Annual Rural Children & Family Christmas Festival aimed at recognizing excellence and achievement of young people in our rural communities and enable them to also enjoy a special and joyful Christmas season.
 Your gift of only US.D 5.00 or more will bring meaning, happiness and the joy of Christmas this year to more than 500 children living in Uganda's poorest, conflict ridden and rural communities.
·         You may donate gifts and other essential items by mailing them directly to our Postal Address. or make a direct financial donation to our organization account through Telegraphic Transfer.
·         You can also support us by linking us or connecting us to other potential individual sponsors, churches or faith based and charity organizations in your country or community who could be interested to support our Annual Rural Children & Family Christmas Get Together.
You're generous giving and support to our work enables us to continue in the relentless commitment to serving the vulnerable children in Uganda's poorest and hard to reach communities.
I personally wish to express my deep and sincere gratitude to you, family and friends for standing with us through the challenges, sacrifices and triumphs in community service and committing your hard earned resources to make a difference in lives of these vulnerable children by giving them hope for a better future and destiny.
I graciously appreciate every necessary contribution to this effect and may you be blessed in all your work.
Sincerely,
Frederick B.Kamara
Executive Director
"For l was hungry and you gave me food: I was thirsty and you gave me a drink:
I was naked and you clothed me". (Mathew 25:3