Campaigning against violent extremism by youth in Africa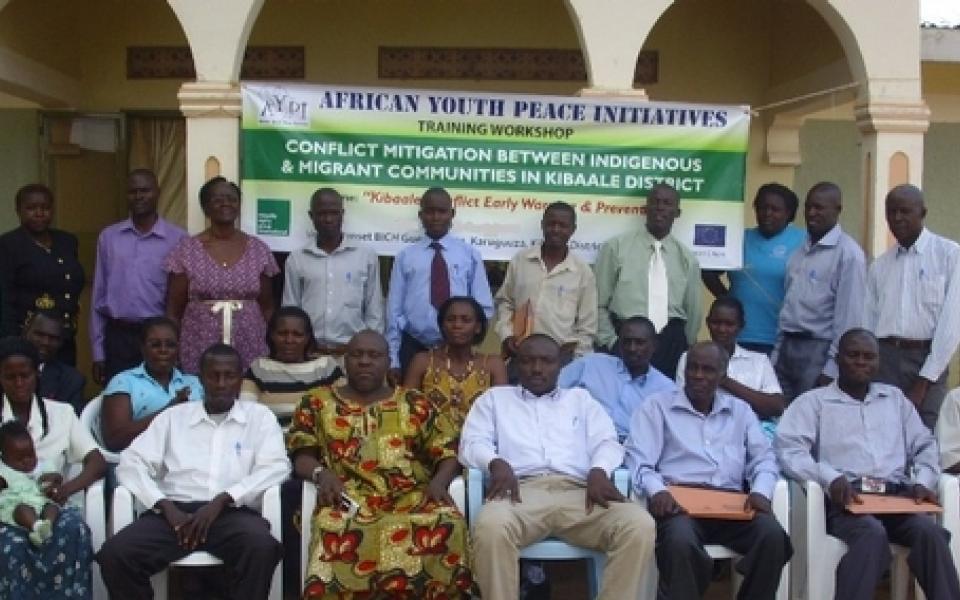 "Our mission is to empower the young people, organizations, institutions and communities through initiatives that enhance non-violence, peace and stimulate the social-economic development among marginalized communities of Uganda."
Sub-Traditions
Orthodox
,
Pentecostal
,
Roman Catholic
,
Anglican
,
Evangelical
AYPI is a registered nonprofit in Uganda, founded by young people. Their membership has now grown to 175 members from a diversity of faith expressions in Uganda working towards preventing violent extremism through promoting non-violence and peaceful co-existence among communities in Uganda. Their main objectives include:
a) Strengthen interfaith dialogue through cooperation: Engage faith leaders from diverse backgrounds, typically those experienced in community dialogue, radio talk show programs, training and advocacy initiatives. AYPI's goal is to promote tolerance, harmony and peaceful coexistence.
b) Conflict Prevention and Resolution: Advocate for peace and reconciliation through preventing, managing and transforming conflict, and ensuring socio-economic justice.
c) Human Rights and Good Governance: Enhance local capacity with a rights-based approach, while monitoring and tracking the progress. As more programs increase the standard of living, communities participate in development programs within their localities.
d) Child Education and Development: Promote the education and welfare of orphans and vulnerable children through community schools; partner with institutions in the underserved communities in Uganda.
e) Rural livelihood improvement: Increase awareness of the role of youth in environmental protection and climate change initiatives, health and HIV/AIDS prevention, sanitation, agriculture and rural development.
f) Youth entrepreneurship and job skills training: Empower young people by helping them develop skills and obtain employment; engage marginalized youth in participating in mainstream poverty eradication programs and other projects in their communities.
g) Strengthen visibility and capacity: Build AYPI's capacity and establish strategic partnerships, collaborations and networking with organizations whose operations reinforce their mission.