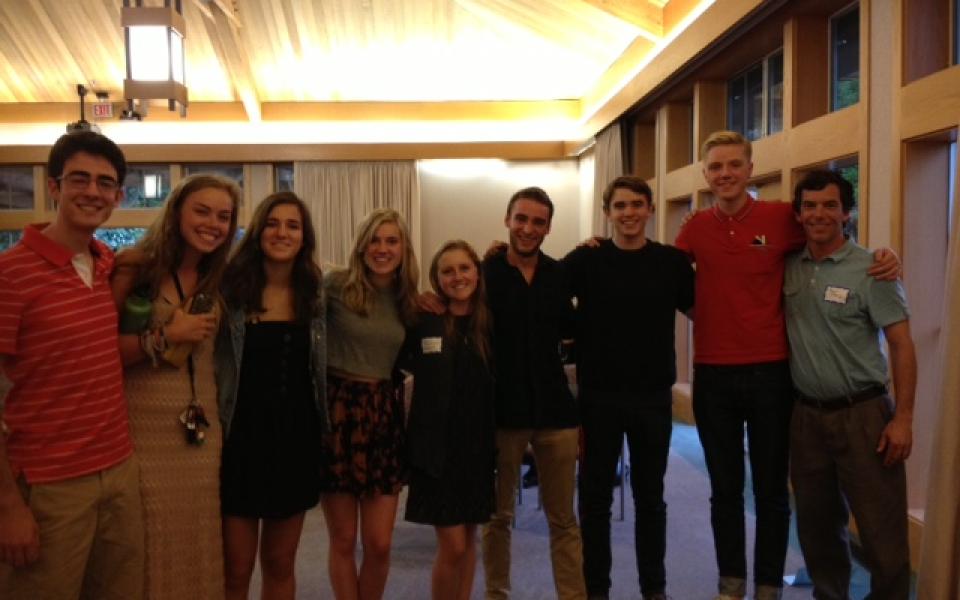 One of the greatest strengths of the URI network lies in the connection our Cooperation Circles (CCs) have with each other. Interfaith groups from around the world are able to share successes, challenges, and best practices with each other. 
A key part of being involved in a learning community is sharing our reflections on events and programs that happen throughout our network. I'm constantly on the lookout for strategies and techniques used by CCs in order to amplify them to our network. 
On May 22nd, I attended an event in San Rafael, CA organized by the Marin Interfaith Council (MIC) titled: "Faith in the Millennial Generation: An Interfaith Youth Panel." MIC is a Cooperation Circle in URI's North America region. I was so impressed with MIC's commitment to partnering with youth leaders in the community. The hard work their team put into focused outreach efforts and planning was evident.
Here are a few youth leadership best practices I would like to point out:
- MIC invited a local high school student to serve on their board, Annie Reynolds, thus ensuring that a youth voice would be present during all of the council's official business and decision-making. Thus events like became rich and inclusive. 
- MIC enlisted the help of a youth committee to take the lead on designing youth-focused events. 
- The event was completely youth-led and facilitated. Aside from Executive Director Carol Hovis's brief introduction, Annie (the high school board member) was the main presenter for the event. The panelists were all youth, and the event concluded with closing words from one of MIC's youth committee members. The success of having youth design and facilitate the event was evidenced in the large showing of high school students and young people in the audience. 
- The panel was diverse and inclusive as it showcased the usually missing yet very important (especially in the North American context), atheist/agnostic youth voice. 
- Most of the youth panelists were from organized congregations. Youth-focused events and leadership opportunities are a good way for interfaith councils to engage younger members of congregations in interfaith work.