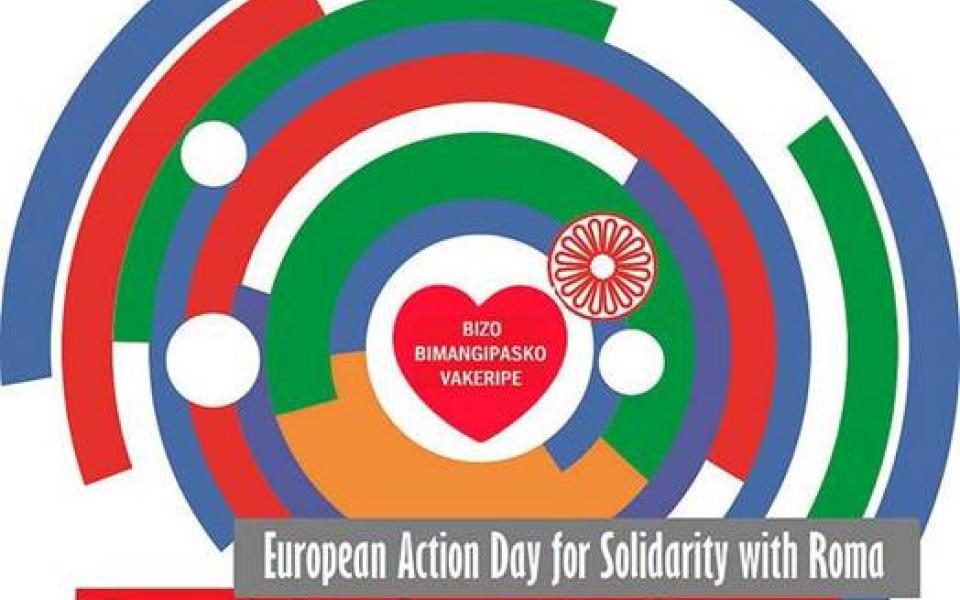 Dear Friends,
On the 8th of April is the International Roma Day.
International Roma Day was officially declared in 1990 in Serock, Poland, the site of the fourth World Romani Congress of the International Romani Union (IRU). On April 8th 1971, the first World Romani Congress was held in Oprington, near London. The day highlights the plight of many marginalized Romani communities – but also celebrates their rich culture and traditions.
Many Romani people live in great poverty and are subject to mass evictions and tremendous harassment by right-wing groups in several countries. 
Yes, the "gypsies" were truly living outside of society; they were ostracized and they were discriminated against. They were not allowed into the local shop, and "respectable" people would never allow them inside their homes. This was the attitude decades ago; but many Roma (as they are officially named) are still fighting discrimination and living in poverty. According to Amnesty International, "Numbering between 10 and 12 million people, the Roma are one of Europe's largest and most disadvantaged minorities." They live in 38 countries. The majority live in Turkey, Romania, Bulgaria, Spain and Russia, according to the European Union (EU). There are over 300,000 Roma people in Bulgaria.
Our URI friends in Plovdiv from the Roma Christian Churches (mainly of the Protestant Evangelical stream of Christianity) are planning the celebration of the abovementioned international festal day, as well as the great majority of Muslim Roma in Bulgaria.
Let us keep them in our prayers and offer some emotional and spiritual support to this marginalized and disadvantaged minority. 
Rev. Hierodeacon Petar Gramatikov
Global Council Trustee - United Religions Initiatives
Vice-President of BRIDGES "Eastern European Forum for Dialogue"
Cooperation Circle of United Religions Initiatives (URI Europe)