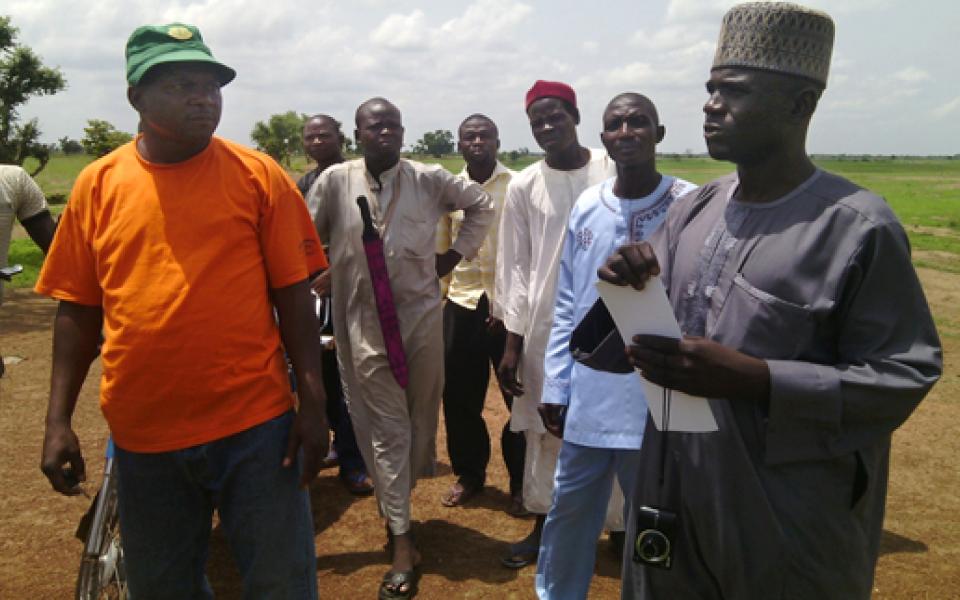 Center for Environmental Education and Development (CEED) is committed in its mission to developing knowledgeable, skilled and dedicated citizens for a better environment and responsible use of natural resources. The organization is willing and prepared to work towards achieving and maintaining a balance between the quality of life and the quality of the environment. In this direction, the following is the current work before the Cooperation Circle (CC).
The Center for Environmental Education and Development has considered its mandate and launched a "Model Community Environmental Sanitation Initiative Project". Our model promotes environmental dignity by providing the communities where we work the opportunity to safeguard and nurture their environment. It gives communities the capacity to back themselves with best practices on environmental sanitation. The project also seeks to create inclusive, on-the-ground solutions to critical issues facing communities today on tackling environmental and natural resource preservation.
We are building an enduring Inter-Faith Coalition to promote common bonds and unity among men and women of religious faiths in Taraba State. This was started in 2014 when CEED Nigeria became a CC in the URI family. It's been built every moment with strategic consultations and conversations among the members across the state.
Our current work also includes distributing Vitamin A and Albendazole in the six Local Government Areas of Taraba State Nigeria among the most at-risk populations who are in need – specifically pregnant women, new mothers, and children under five – to gain access to lifesaving and life changing vitamins and minerals. This commodity was made available by Vitamin Angeles USA. This work is not a funded project. VA provides commodity supply and delivers to receiving NGOs. They also provide technical training for NGO staff and for personnel engaged in the work with them
We are building resistance to land grabs in Sahelian Nigeria and influencing policy for land rights (Taraba State).The project has been funded by the Global Justice Now UK and The Friends of the Earth Nigeria (FOEN/ERA) with technical assistance from GRAIN. There is also a currently ongoing activity to assist family farmers in the Gassol community in gaining confidence as a people, in order to protect their farmland from being taken over by Multi-National Corporations.
What is the importance and value of our CC's work in the world?
As an NGO, our CC is collaborating and sharing ideas, experiences, and seeking opportunities to provide training, equipment, and even forming local networks to report on issues that the NGO deals with. We hold press releases or press conferences and try to attend events that involve local partners.
CEED Nigeria is a member of Nigeria Civil Society Situation Room on the 2015 General Elections. We are strengthening the Nigeria electoral system, being observed by several world bodies. As such, we are giving a voice to the voiceless. Our current participation is in the Presidential and National Assembly Elections in Nigeria in 2015. Our CC is an accredited domestic observer in the electoral process, thereby adding value and credibility to Nigeria's electoral process and democratic growth.
CEED is known as the organization housing the National Alliance Against Hunger and Malnutrition (NAAHM). NAAHMs are set-up at country levels as part of the global voluntary alliance to address hunger and malnutrition across the member countries of the United Nations. NAAHM is founded by FAO and other Rome based Agencies:WFP, IFAD, Bioversity International.