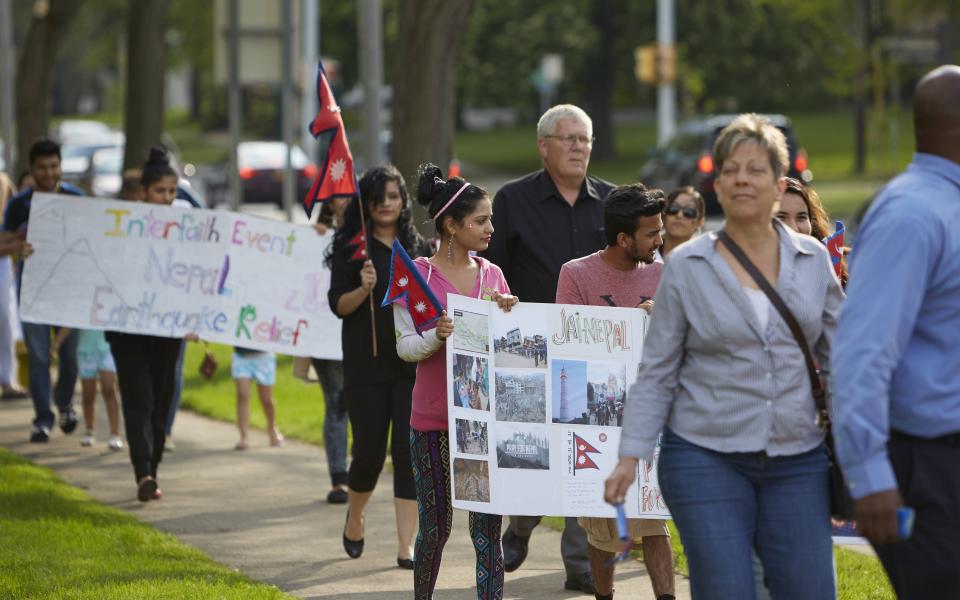 InterFaith Works of Central New York and members of the Bhutanese Community in Syracuse held an Interfaith Service on Tuesday, May 12, 2015, for victims of the recent earthquakes in Nepal. Over 100 Central New York faith leaders, ethnically Nepalese, Bhutanese, and community supporters walked in unison from InterFaith Works, 1010 James St., Syracuse, NY, to the top of nearby Lincoln Park for the service, which included interfaith meditation, prayers, mantras, and the lighting of candles. A letter of support from Syracuse's mayor in support of the Nepalese people and local citizens whose loved ones have been affected was read. Following the vigil, attendees attended a reception at nearby St. Vincent DePaul Church on Vine Street.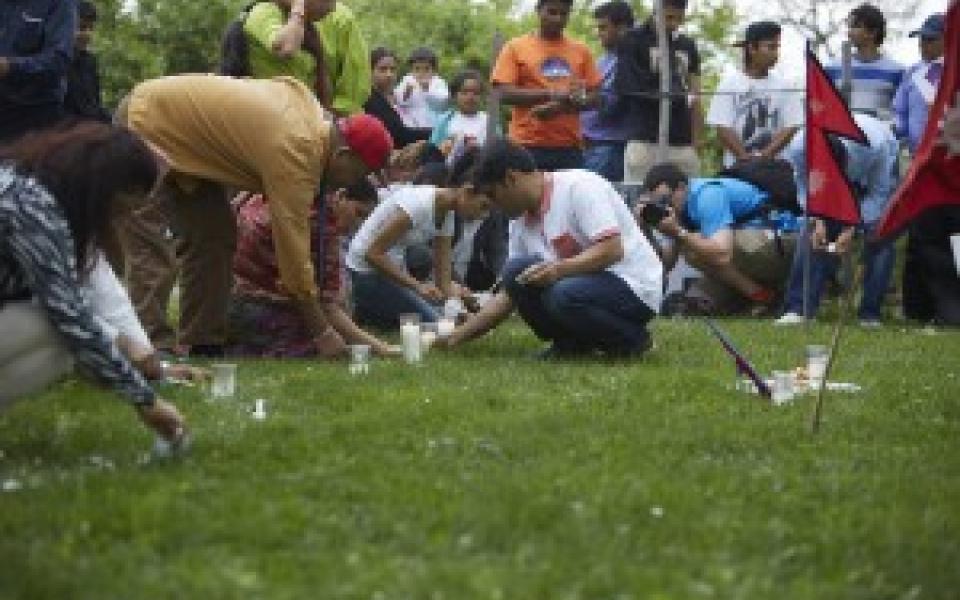 As we hiked to the top of the hill through the neighborhoods, many families came out of their houses and offered well-wishes to the marchers, some joining up with us. Upon arrival at the hilltop, we gathered in a large circle on the open grass and reflected on the second earthquake that had happened that morning. Especially moving was the creation of a map of Nepal, made from a simple bag of flour. Bhutanese teens and young adults scooped handsful of flour to dust the grass with the outline of the country, while faith leaders chanted a Buddhist prayer of mourning. Then candles were placed around the map, and lit by those present to represent our hopes and prayers for the people of Nepal. The Hindu faith leader invited all to "open and step out of their shoes" for prayers,  a practice some had never encountered before. Faith leaders spoke of the interconnectedness of all human life, no matter our belief systems. Then the teenagers sang the Nepalese national anthem to close the service.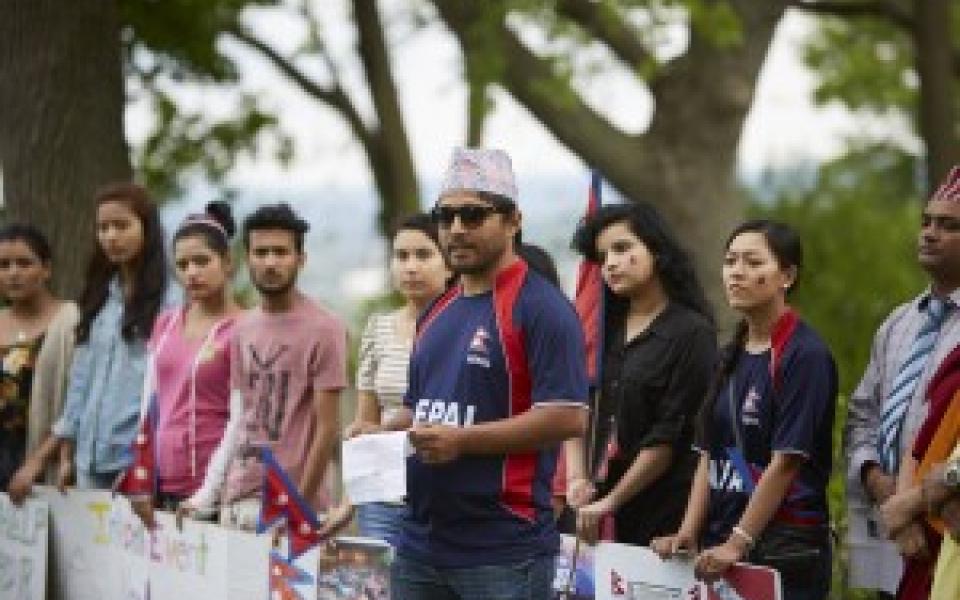 InterFaith Works has settled many Bhutanese refugees in Syracuse. Due to persecution in their native Bhutan, many refugees fled to Nepal and lived in refugee camps before being resettled in the United States. Many Syracuse Bhutanese still have family and friends in Nepal. InterFaith Works and the Bhutanese Community also are partnering to gather donations to benefit the victims. Over $4,000 has already been collected. Those wishing to donate may send a check (with "Nepal earthquake donation" in the memo line) to InterFaith Works, 1010 James St., Syracuse, NY 13203. Secure donations are also being accepted via PayPal.
To view more news coverage of the event, see News Channel 9's coverage here and photos from Syracuse.com here.